Take a look inside our facility as we engrave dangles and trims and manufacture casting grain to create fine jewelry.
Findings are essential for jewelers as they play a crucial role in the construction, assembly, and aesthetics of jewelry pieces. If you are familiar with the Stuller story, then you know that findings have had a very special place here since the early days when Matt Stuller drove the backroads of the South — selling and delivering findings out of the trunk of his Nissan 240Z.
Today, the physical plant at Stuller headquarters in Lafayette, Louisiana, is nearly 1/3 mile long and has almost 600,000 square feet under one roof. The building itself literally takes up three city blocks. There's a lot of activity happening daily at Stuller, and we thought it would be a great idea to give you a glimpse of what goes on behind the scenes.
This year we began to showcase how we manufacture our findings in a series of highlighted stories each month on Instagram called #FindingsFriday. Follow along as we engrave dangles and trims, mix and match findings to create personalized necklaces, and manufacture casting grain that will be used to create intricate and detailed designs.
At Stuller, we use state-of-the-art technologies, techniques, and rigorous quality assurance procedures to ensure the finest craftsmanship and product quality. Seeing the level of precision and creativity that goes into each piece can inspire you to explore new design possibilities for your customers.
Let's dive into some of our recent #FindingsFriday features to get a glimpse into the creativity happening inside our facility.
How Stuller Engraves Dangles and Trims
Step 1: A sheet is placed into a machine where a laser engraves or pierces the details into the pieces and then cuts the entire shape out.
Step 2: When the machine is finished, the sheet is removed and the shapes are pushed out.
Step 3: Once the shapes are pushed out of the sheet, you are left with beautifully detailed dangles and trims.
Mix and match dangles to make beautiful, personalized necklaces.
 Step 1: July Birth Flower Dangle — start by adding a dangle that features your birth month flower.
Step 2: Cancer Zodiac Dangle — elevate the look with your zodiac dangle to layer on top of the first piece.
Step 3: July Birthstone Dangle — complete the layered look with a colored birthstone dangle representing your birth month for a truly one-of-a-kind necklace.
How Stuller Manufactures Casting Grain
Step 1: At Stuller, we recycle our gold scrap throughout the building, separated by karat and color to maximize our use of the gold material.
Step 2: We take the scrap collected and add it a little at a time to the casting machine.
Step 3: Once all metal is added, we ensure the metal is fully melted by mixing the molten metal to be sure it is homogenous.
Step 4: Molten metal is then poured out of the caster into water that is a specific temperature to instantly cool the metal and form grain.
Step 5: Gorgeous casting grain is the finished product.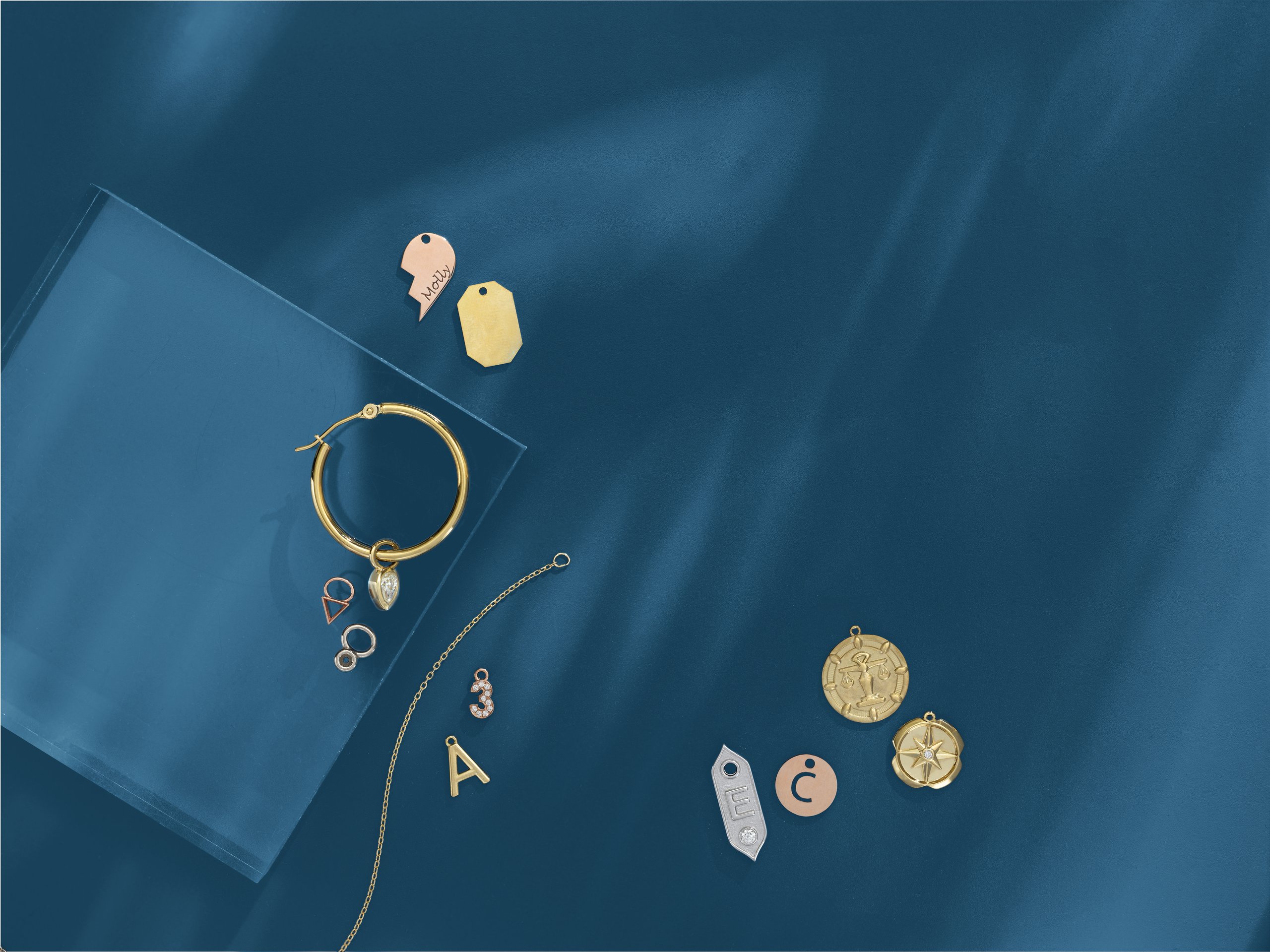 Findings provide structural support to jewelry pieces.

Findings enhance the functionality of jewelry items, ensuring they can be worn comfortably and securely.

Findings come in a wide range of designs, styles, and finishes, allowing jewelers to add unique and decorative elements to their creations. They contribute to the overall aesthetic appeal of jewelry pieces, making them visually appealing and attractive to customers.

Findings offer jewelers the opportunity to customize their designs and tailor them to meet specific customer preferences or requirements. By selecting different findings, jewelers can create personalized pieces that align with individual tastes and styles.
For all of the jewelry findings you need in one place, look no further than Stuller, and be sure to check out our newest catalog, Findings & Metals 2024–2025.
Findings Assistant Project Manager