Take a behind-the-scenes look at how we manufacture our sheet metal used in jewelry creation.
We're excited to bring you Stuller's new series of highlighted stories called #FindingsFriday on Instagram. Today, we're giving you a behind-the-scenes look at our sheet metal making process. As a jeweler, you know the importance of finding quality materials for your designs. Sheet metal is essential to many jewelry designs, and with Stuller, you can trust that you'll have access to the highest quality sheet metal in a wide variety of qualities, thicknesses, and sizes.
As America's number one metal manufacturer, we take our "heavy metals" seriously. Our teams utilize high-performance production technologies and processing methods to achieve the best results so you can be confident that you're using the best product for your designs. Let's dive into our sheet metal making process.
The Sheet Metal Manufacturing Process
Step #1: First, a ¼-inch plate is fed into the rolling mill.
Step #2: The desired thickness between rolls is adjusted before the metal passes through the rolls.
Step #3: As the plate is processed through the rollers, each pass thins the metal and lengthens it proportionately.
Step #4: As the metal thins, it becomes sheet metal.
Step #5: The metal sheets are rolled to final gauge to stock for customer sales as well as to use in other products like stampings, dangles, trims, and much more.
*The product shown in the video is 14K Yellow 20 Gauge ¾ Hard Flat Sheet Metal. Other tempers are available upon request.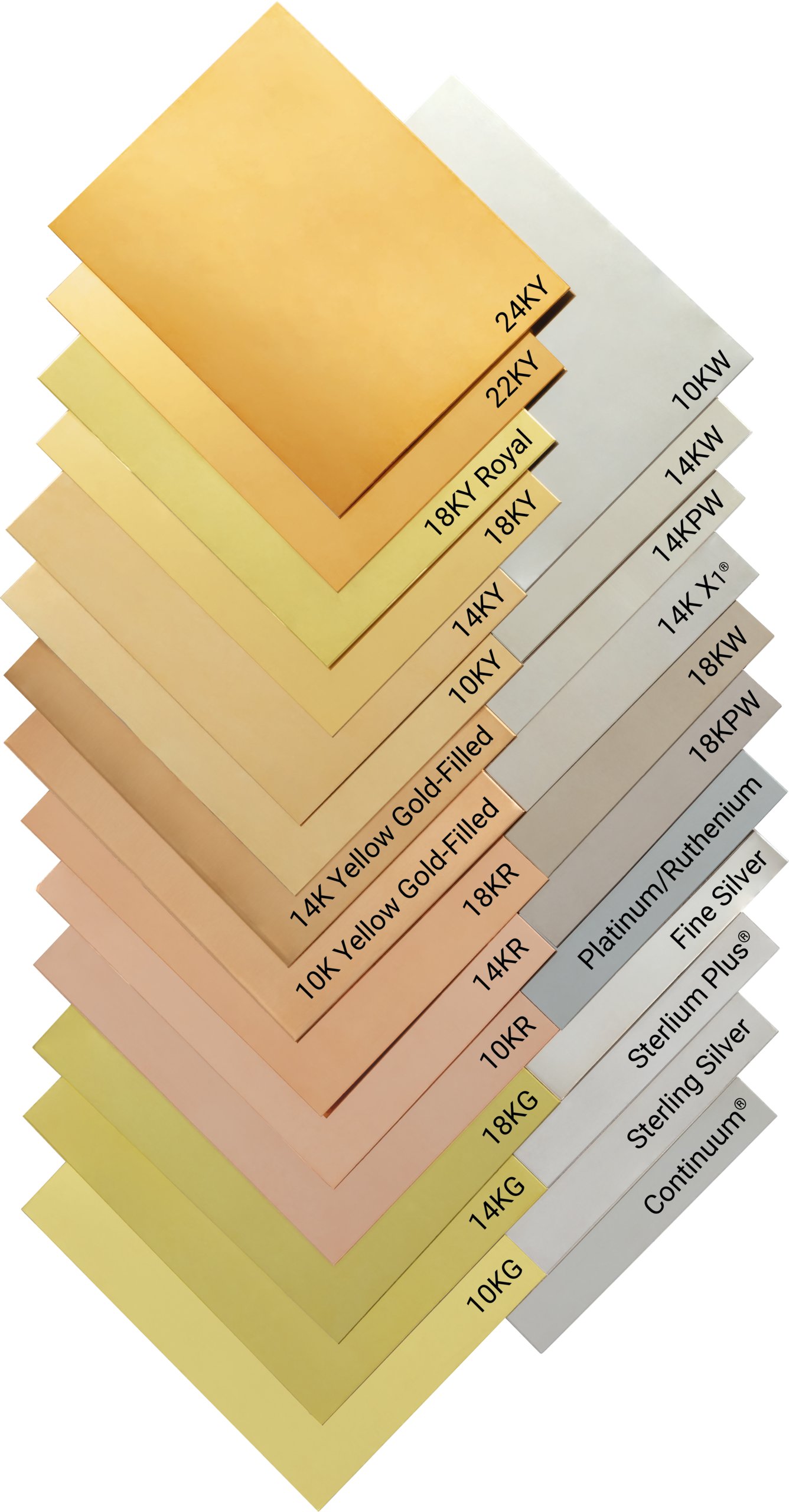 Nine Fun Facts: Stuller's SCS-Certified Recycled Metals and Findings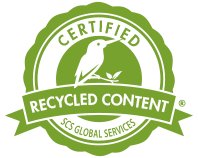 SCS Global Services has certified Stuller as a manufacturer that uses 100% recycled content in our fabricated precious metals, including silver, gold, platinum, and palladium.
One of the great benefits of precious metals, such as silver, gold, and platinum, is that they can be recycled without losing the integrity of the raw material.
When we use recycled metals, we use less energy, conserve natural resources, and reduce the need for further mining.
Recycled gold produces up to 99.8% fewer greenhouse gas emissions than mined gold.
Precious metals can withstand continual recycling without losing quality.
The jewelry industry accounts for 50% of the total gold demand.
It is rarer to find a one-ounce nugget of gold than a five-carat diamond.
Recycled precious metals are more eco-friendly than traditionally mined jewelry. Why? Because recycled metals are made from pre-existing sources of metal, they do not require as much energy or pollution-causing chemicals during their creation process.
Approximately 90% percent of recycled gold comes from fine jewelry.
Visit our Metals Center for education, resources, and information about all precious metals for fine jewelry. View properties and specs for all our metals, learn about casting tips and ideal uses for specific metals, and much more. And, be sure to join us each month for a new series of #FindingsFriday on Instagram.
To learn more about what we've covered for #FindingsFriday, check out the blog Findings Friday: Find Out How Stuller Makes It.  
Findings Assistant Project Manager