Expand your diamond offering with the radiance and allure of enhanced shades that are sure to impress.
Whether it's the search for the perfect center stone, or exploring new, exciting combinations in a custom piece, gemstones are known for their exceptional range of eye-catching hues and cuts as a reliable option for any customer. But what if your customer is seeking the unmatched durability, fire, and brilliance of a diamond, instead?
When it comes to elevating your diamond offering beyond colorless and nearly colorless options, integrating colorful diamonds in a variety of captivating shades can give you the best step forward in showing customers that the possibilities are endless.
Read on as we discuss key differences in types of colorful diamonds with tips and tricks on how to stock up on bestselling shades, shapes, and sizes from Stuller's vast assortment of color-enhanced and fancy color diamonds.
What To Know: Color Enhanced vs. Fancy Color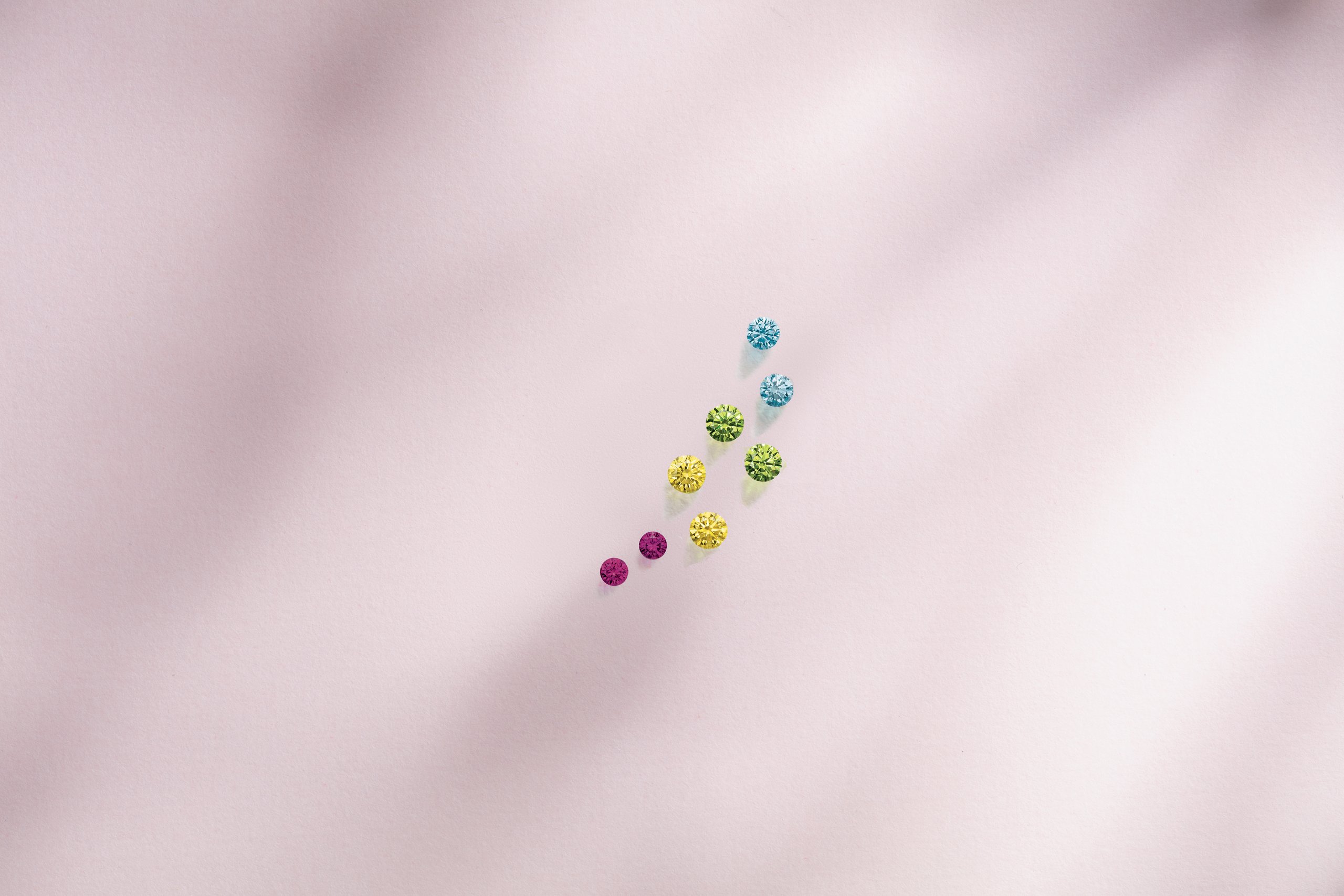 Typically separated into two categories, color-enhanced and fancy color diamonds are two colored diamond options that combine strength with rarity, making them an excellent choice for nearly any customer's preference. However, it's important to know the right information on these captivating stones so that you can maintain your reputation when selling.
Let's take a look at how colorful diamonds are classified through their respective treatments and growth processes.
In natural processes, color-enhanced diamonds begin as nearly colorless when mined raw, from the earth. Because of this, they offer the same attractive qualities as all colorless or nearly colorless diamonds but in a state that can be easily treated with color enhancement methods. Color-enhanced diamonds differ from their counterparts, fancy color diamonds, in price and consistency due to their availability.
According to the Gemological Institute of America (GIA), only one in 10,000 diamonds contain a fancy color distinction — it's this rarity that makes fancy color diamonds extremely appealing when considering value. 
This sector of colorful diamonds gives the option of having one-of-a-kind colors and sizes. They can also have a more intense color based on shape or cut, maximizing their intensity.
Treatments and Growth Processes
Curious about the magic behind colorful diamonds?
Color enhancement processes and treatments are what typically give color-enhanced diamonds their kaleidoscopic range. Completed in a laboratory, these processes transform, intensify, or create an effect within the natural diamond to showcase its new color.  
Irradiation operates on the atomic level within a diamond's natural structure, where high-speed particles disrupt the atomic crystal arrangement. Simply put, this change alters a diamond's light absorption, thus affecting its overall body color. In some instances, a subsequent heating process, commonly referred to as APHT or LPHT, is used to create further color changes.
An irradiated diamond, including color-enhanced diamonds, keeps its hardness and a visual appearance that withstands daily wear and high temperatures.
High Pressure, High Temperature (HPHT)
Mimicking the earth's natural growth method, HPHT modifies a diamond's atomic structure, making an ideal environment for both lab-grown diamonds and color enhancement. Colorful diamonds that have been treated with HPHT possess permanently altered optical characteristics that are truly captivating by the naked eye.
Like irradiated diamonds, HPHT enhancement to colorful diamonds does not affect durability or hardness.
Benefits of Colorful Diamonds
While all colorful diamonds are a stand-out option, it's important to know that color-enhanced diamonds and fancy color diamonds have unique characteristics that are essential to remember when educating customers on finding their perfect stone.
Even with enhancement processes like extreme heat or irradiation, colorful diamonds still hold the physical, optical, and chemical characteristics of their raw state, making them exceptionally durable alternatives to an eye-catching stone option for everyday wear or timeless heirlooms in the making.
When light enters a diamond, it encounters the various atomic defects and impurities responsible for its color while also displaying the fire of its facets. Like colorless natural diamonds, colorful or enhanced diamonds possess their own distinct blend of brilliance and dispersion under light, and color-causing elements allow them to absorb certain wavelengths of light.
Enhanced diamonds not only present a diverse color palette but can also offer exclusivity, especially with fancy color diamonds. Let qualities like rarity and stable value resonate with customers that are looking for a completely unique center or accent stone option in their next piece, without worry.
Keep in mind, as the popularity and education surrounding lab-grown diamonds continues to grow, colorful diamonds can still be a great way to add in more options! Post-growth color enhancements and "as grown" colorful lab-grown diamonds make for an additional benefit when thinking about your offering. 
Our Top Picks: Bestselling Shades
Selected by our in-house team of diamond experts, here are top-selling shades within Stuller's incredible colorful diamond inventory to help you carefully curate your new additions for an offering that will suit any occasion or preference. Here are bestselling hues we recommend adding to your offering. 
Referred to as "canary diamonds," enhanced and fancy color yellow diamonds are among the most popular and sought-after shades. From engagement rings to fine jewelry choices, yellow diamonds make a versatile and striking choice.
Available in round and square shapes and ranging from 0.0025 carat to 1.00 carat in our natural, color-enhanced assortment, or as natural fancy color yellow options with an included report.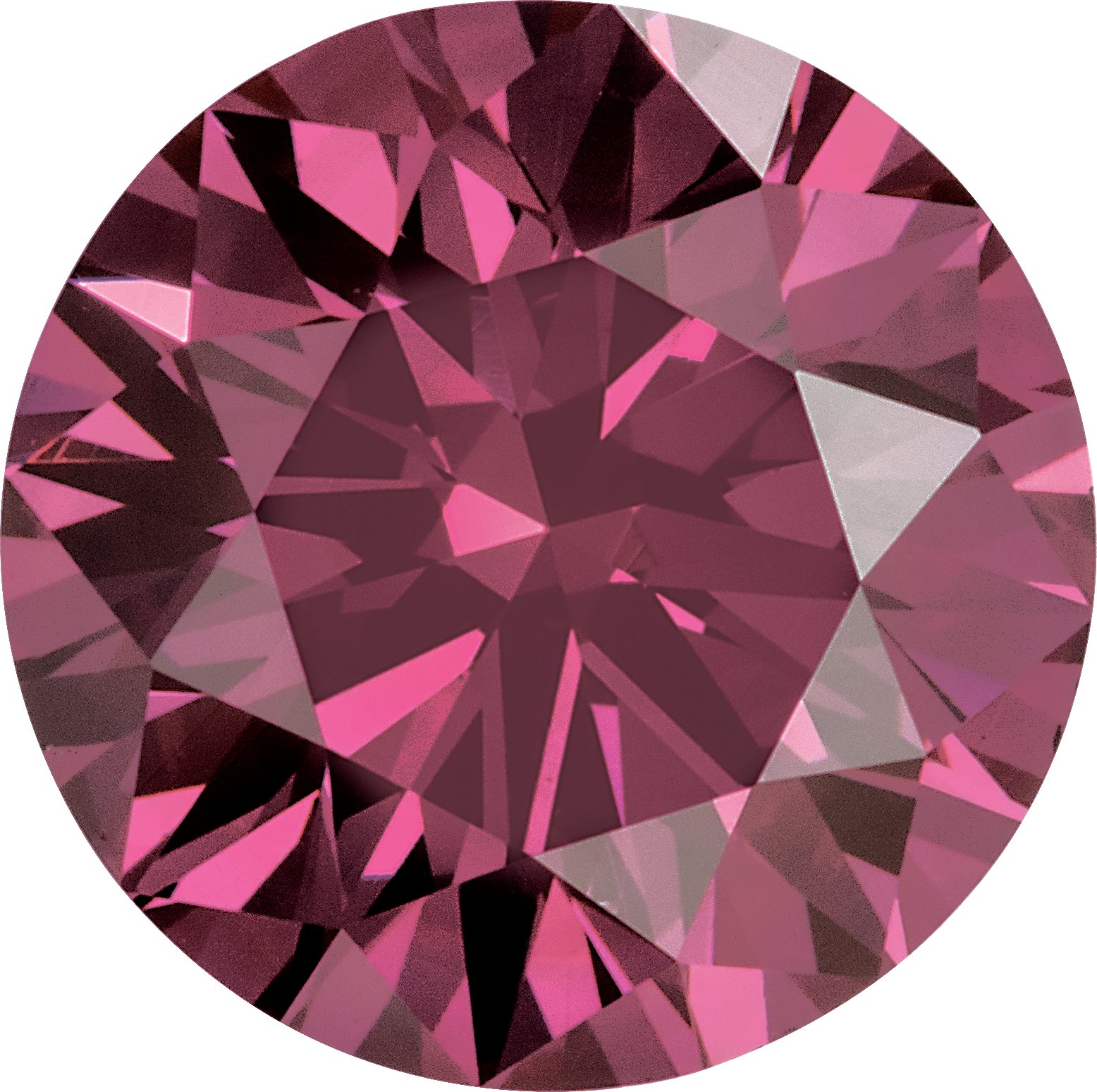 Barbie trend, anyone? With a range of pink hues in both natural, color-enhanced diamonds and large lab-grown diamonds with reports, pieces like anniversary bands or self-purchases get an elevated pop.  
Available in up to five shapes across these assortments, our inventory of pink colored diamonds include natural melee sizes ranging as small as 0.03 carat to 2.00 carat or larger in lab-grown diamonds with reports.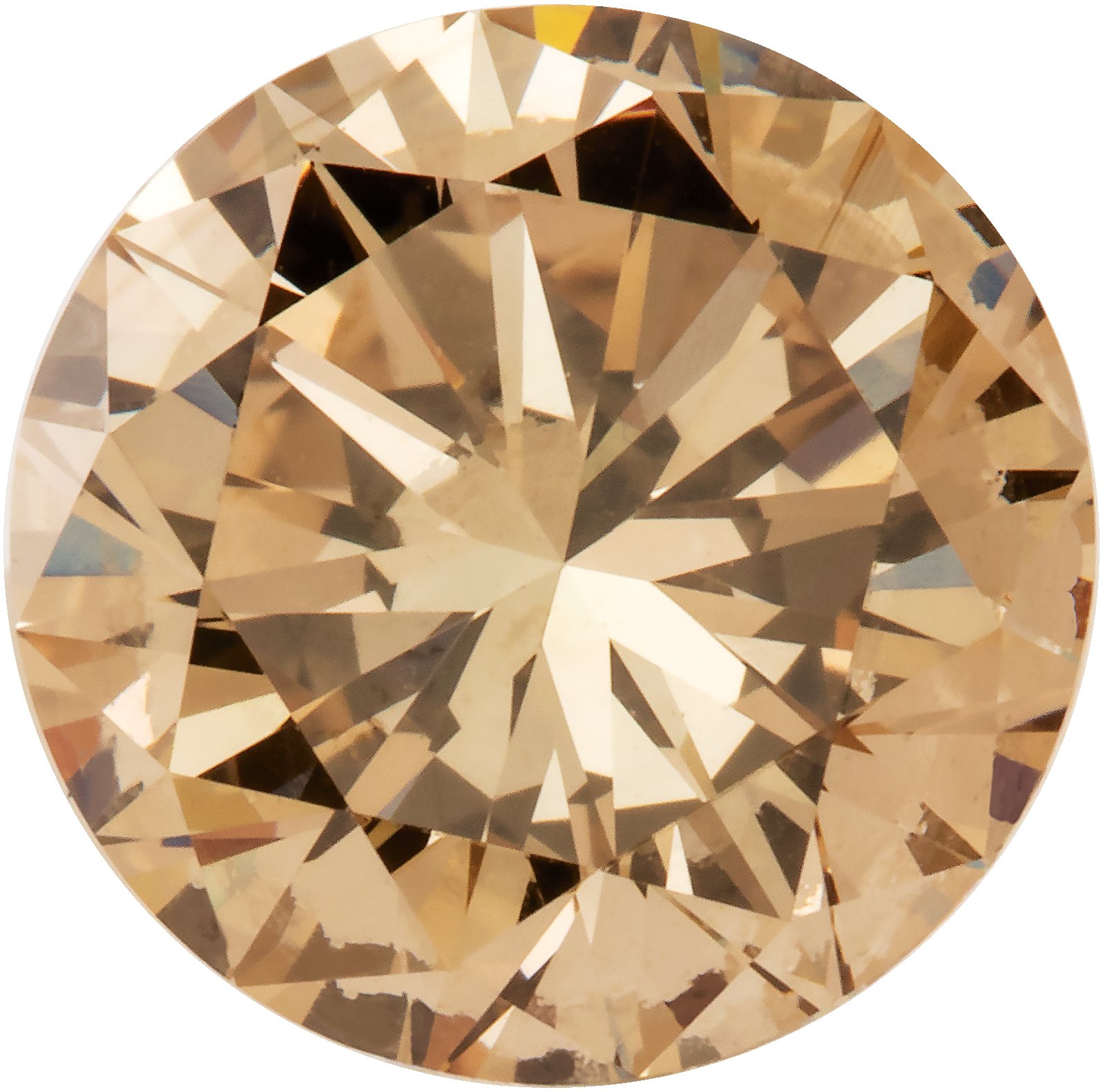 This warm and inviting shade makes for the right accent to neutral ombre stone patterns or as a center stone for a distinct glow.  
Available in round, sizes range from 0.005 carat melee to 1.00 carat.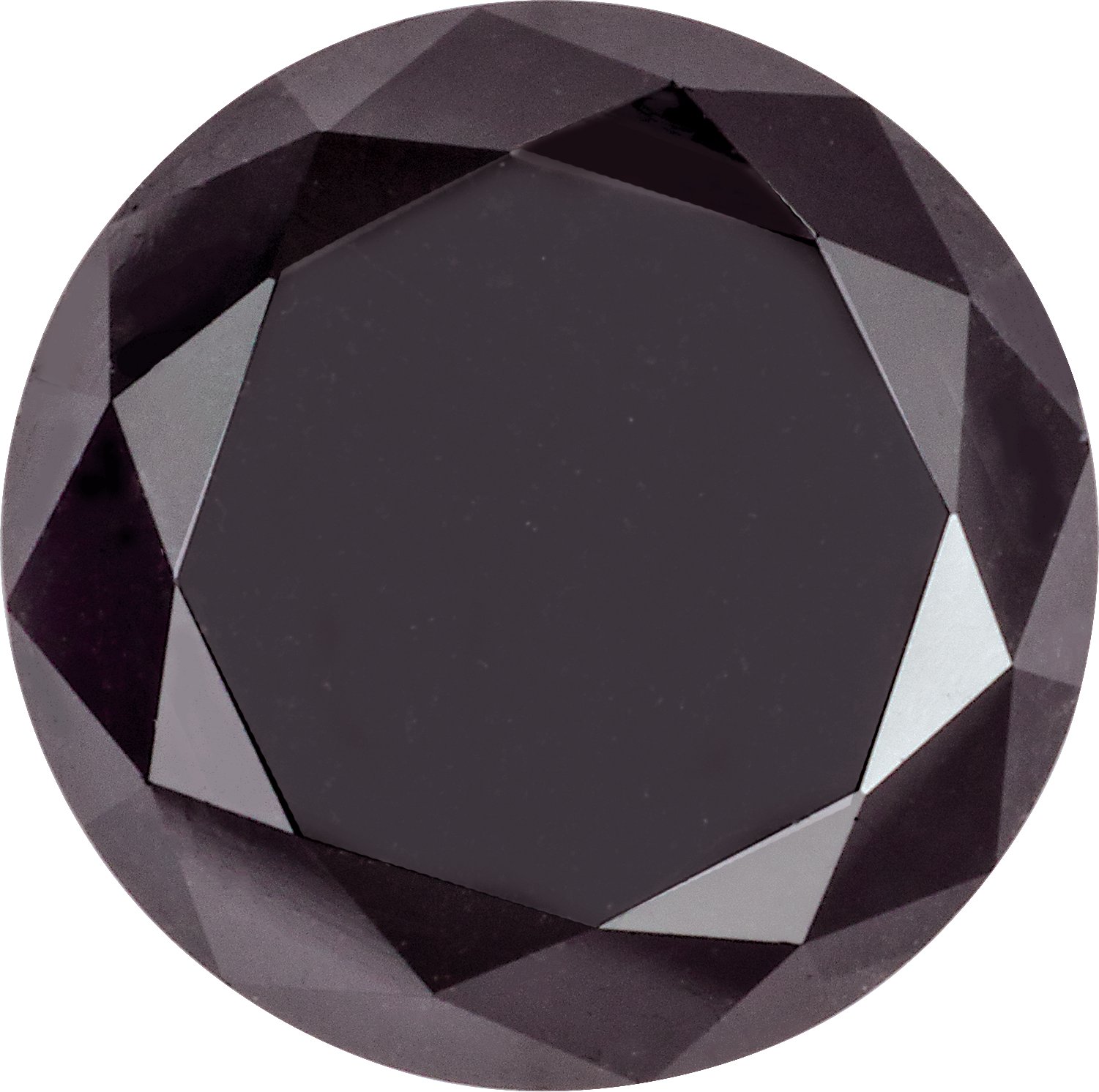 Perfect for bold, daring visionaries, color-enhanced black diamonds are an option that's sure to steal the show. 
Available in up to five shapes and in round rose-cut, sizes range from 0.0025 carat melee to 2.00 carat.  
From classic neutrals to bold statement hues, Stuller's in-stock variety of enhanced color natural melee and large diamonds, along with specialty sizes in fancy color diamonds, are ready to ship with quick delivery — stress-free shopping that helps you to make the sale every time. 
Explore the full range of our color enhanced diamond inventory for endless possibilities. And, for larger sizes, new colors, or unique shapes, Stuller can source most requests to meet your customers' needs, making it easier than ever to create the piece of their dreams.
Your Trusted Diamond Resource
By adding radiant and enhanced diamonds to your offering, you give customers the key to having a piece they can cherish for years, and generations, to come. Through a rainbow of hues that don't sacrifice strength, you'll have the opportunity to show anyone the full potential of colorful diamonds as a promising alternative to gemstones, keeping individual needs and budgets in mind.
Count on Stuller's unwavering dedication to providing up-to-date educational resources and an unmatched variety of shapes, shades, and sizes within our vast diamond assortment. With this powerful combination, we strive to keep you fully equipped in meeting any and every customer's requests and vision with confidence.
Product Manager, Diamonds
Olivia attended the University of Louisiana at Lafayette, graduated with a bachelor's degree in Public Relations, and is certified through GIA as an Applied Jewelry Professional as well as a Certified Sales Associate through the American Gem Society. Years of digging through her mom and grandmothers' jewelry boxes lead to a love of diamonds and gemstones which she leans on every day in her role at Stuller.