Learn more about the benefits of adding lab-grown gemstones to your offering with useful selling tips and top picks from Stuller's vast assortment.
In just a few years, a remarkable shift has taken place in the world of gemstones with the rise of lab-grown alternatives. Revolutionizing the industry, lab-grown gemstones have given consumers the opportunity to explore customized jewelry with the same quality and appeal at price points that extend or cushion their budget for a piece they can cherish for years to come.
Keeping this in mind, it's become more beneficial than ever for those in the jewelry, diamond, and gemstone industries to consider their lab-grown offerings for maximum profitability while also strengthening their custom business. But, if you're just getting started in the world of lab-grown, where should you begin?
At Stuller, our in-house experts are constantly gathering industry research that leads us to procure the highest quality stones, bringing you an unmatched assortment. We also remain dedicated to providing you with resources to remain confident in every sale, ensuring that you can extend the same to your customers.
In today's article, we delve into the fascinating realm of lab-grown gemstones, exploring their distinct advantages, and sharing top picks from Stuller's assortment to help you kickstart your journey. 
Are Lab-Grown Gemstones Real?
Yes, lab-grown gemstones are real.
Because of their adaptation to mimicked processes, lab-grown gemstones possess similar physical, chemical, and optical properties to their mined counterparts. Lab-grown gemstones provide jewelers and jewelry businesses with an opportunity to offer their customers more options based on their budget.
Let's look at a few key benefits of lab-grown gemstones that can help you to guide your customers in the right direction while establishing and maintaining trust in the process.
Stunning, high-quality gemstones at a more accessible price point — why not empower your customer to find their perfect center stone or accent stones that suit their budget? Lab-grown gemstones provide excellent value for any lifestyle, making it easier than ever to elevate any piece or add a pop of color without limits.
While lab-grown gemstones do not necessarily add durability compared to natural gemstones, they do utilize the same minerals in the growth process, with the only change being their growth environment. Formed through scientific processes that reflect those of Earth's crust, lab-grown gemstones share the same properties as natural gemstones, mimicking quality and durability, as well. 
Lab-grown gemstones not only offer an expanded spectrum of vibrant colors but also boast outstanding clarity and enhanced visual quality in most cases. For example, a naturally included gemstone may be exceptionally clear as a lab-grown gemstone. From vivid, red Rubies to mesmerizing Blue Spinel and captivating Emeralds, lab-grown gemstones cater to every unique preference and provide you and your customers with an extensive range of options to unleash their creativity.
Stuller's Lab-Grown Gemstone Selection
Now that we've covered the top benefits of adding lab-grown gemstones to your selection, we've added a few from our growing assortment to help you get started.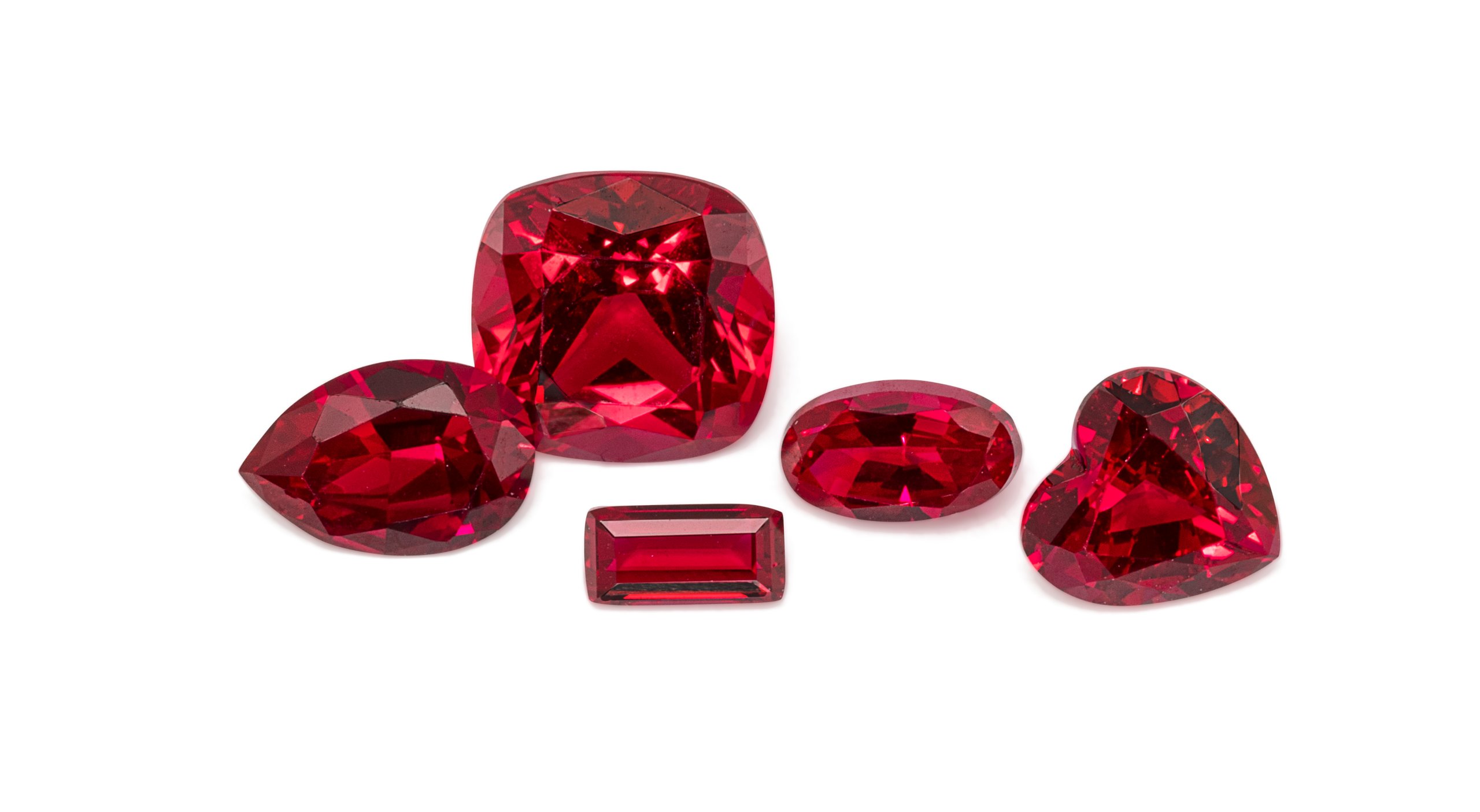 Cherished for their intense red hue, Rubies are among some of the most coveted gemstones in history and are often donned as a symbol of passion or royalty — it's also July's birthstone, making it a great addition for the upcoming month. For customers who are looking to add this choice to their next piece, lab-grown Ruby stands as a great, cost-effective alternative that offers the same saturated color and exceptional clarity without compromising on durability.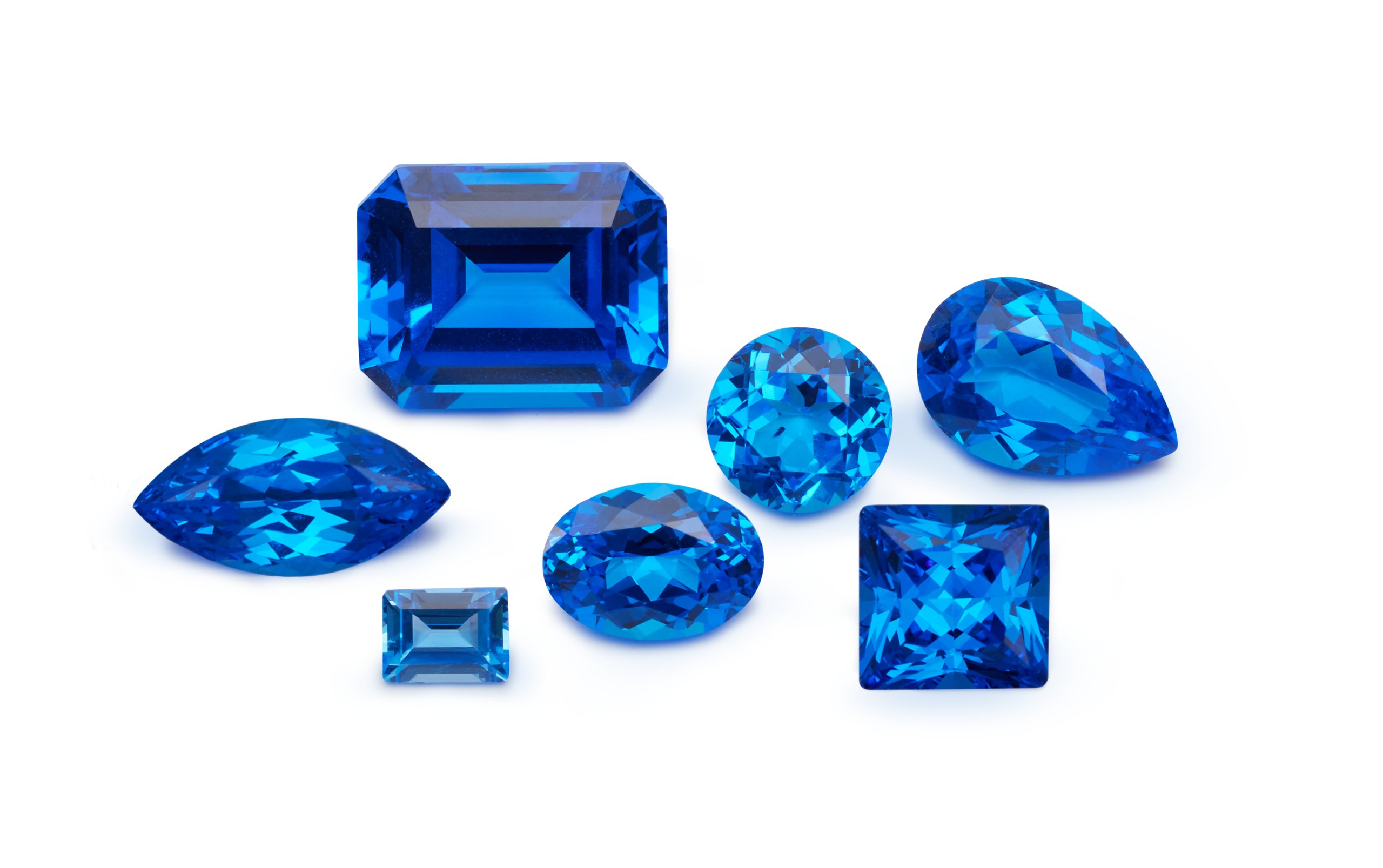 Blue Spinel: Vivid and Electric
Whether it's a breathtaking statement necklace or an elegant pair of earrings, lab-grown Blue Spinel presents limitless possibilities for jewelers to create extraordinary pieces that showcase their bright, fiery hue. Its brilliance and affordability make it an excellent alternative to traditional blue gemstones, adding the perfect pop of color.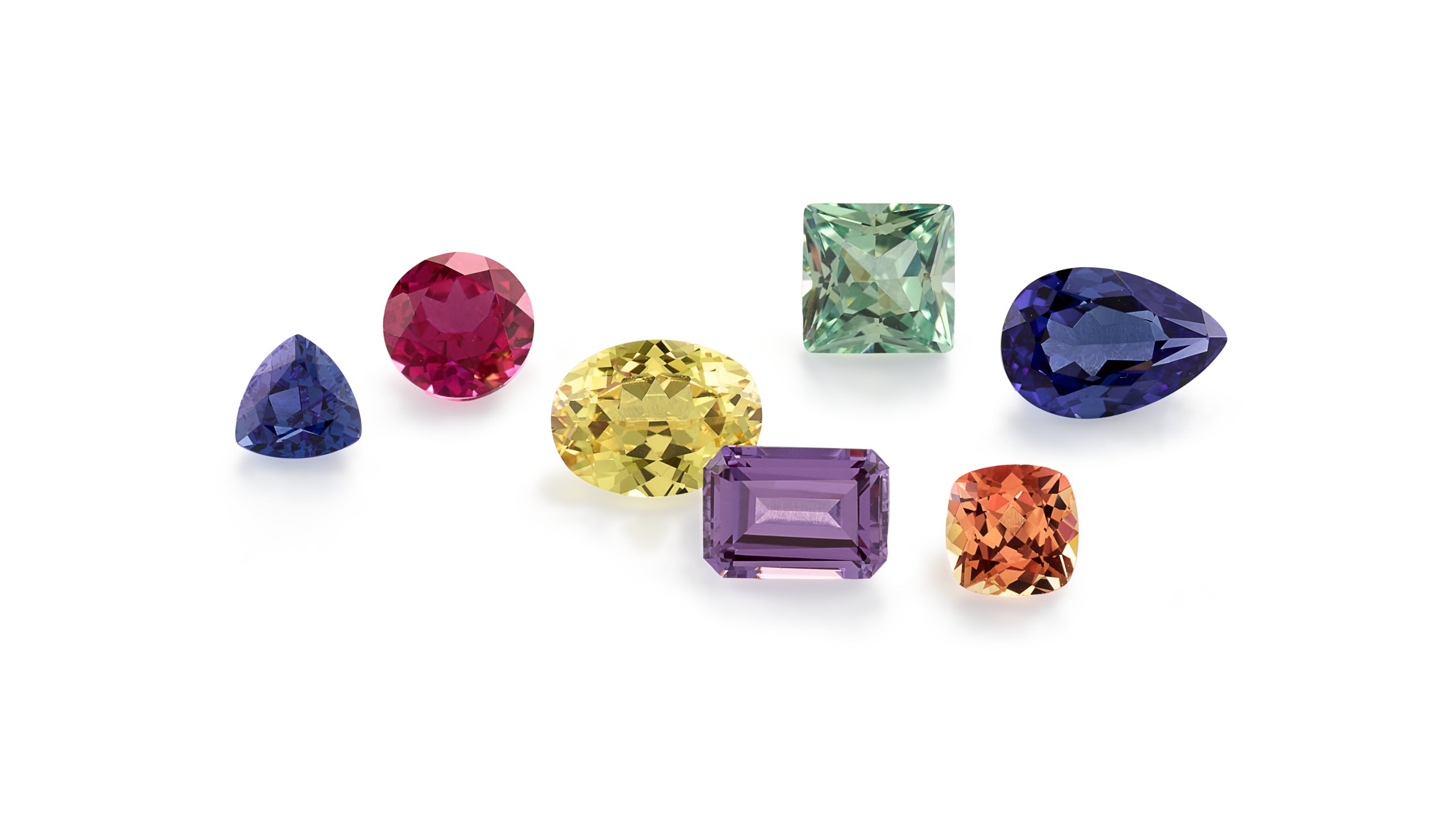 Transcending the traditional Blue Sapphire, lab-grown Sapphires are available in playful shades like yellow, pink, orange, and purple, making them an incredible choice for custom jewelry pieces without losing remarkable durability and brilliance.
Looking for a softer, more sophisticated look? Try suggesting one of our latest additions, Champagne Sapphires, in interesting shapes like marquise or pear.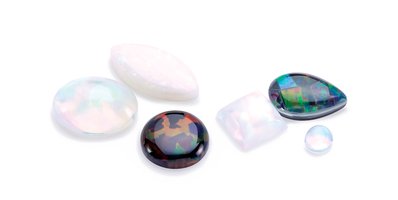 Opal: Nature's Masterpiece, Lab-Grown Perfection
Naturally vibrant and full of rainbow-like shades, Opals showcase an iridescent play of colors that make them beautiful statement stones. The controlled environment of their lab-grown alternatives, however, develops Opals with a higher degree of color saturation, allowing for a more dazzling and eye-catching display of hues. Explore White, Black, and Mosaic lab-grown Opals for a next-level alternative that's just as prismatic, unleashing a kaleidoscope of colors.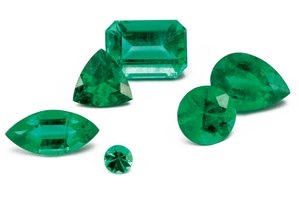 Unlike natural Emeralds, which can vary greatly in their color saturation and clarity, lab-grown Emeralds can be produced with consistent characteristics, ensuring a rich, vibrant green color that provides a stunning visual appeal. Lab-grown Emeralds capture the lush green hues of nature, embodying freshness and vitality. With their exceptional clarity and rich color, these gemstones make one of the most stunning and eye-catching options to make a truly unforgettable piece.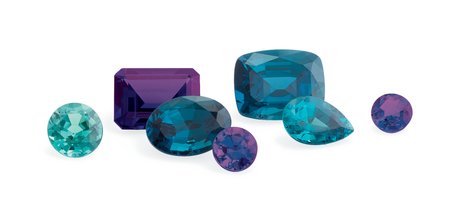 Alexandrite: Mesmerizing and Magical
Known as "Emerald by day, Ruby by night," natural Alexandrite's rarity makes it one of the most expensive gemstone types because of its unique qualities. These color-shifting gemstones are known to create a different look under varying lighting conditions in their natural form, and lab-grown Alexandrite is no exception in replicating this natural phenomenon — with even more depth.
Expanding your lab-grown offering, but still not seeing what you're needing in stock? Our team can source it for you! We are constantly on the lookout for new additions based on your business and customer requests and are dedicated to taking all steps necessary to find your perfect gemstone.
With every diamond and gemstone request and sale, Stuller strives to be your trusted partner with unparalleled variety, rapid delivery, full disclosure, and exceptional quality and service.
We offer an ever-growing selection of lab-grown gemstones that meet the highest standards of quality and craftsmanship, and our assortment aims to provide your business with endless opportunities to bring creative visions to life — while still offering customers the brilliance and beauty they desire and keeping their needs at the forefront.  
Explore the world of lab-grown with confidence and trust that you can extend to your customers and take your business to the next level. We hope that today's article inspires you to jump into the colorful, endless opportunities of lab-grown gemstones!
Diamonds and Gemstones Project Specialist