See how this year's hottest jewelry trends and aesthetics combine elegance and edge in styles that are sure to outlast the spooky season.
The air is slowly turning crisp, and leaves are beginning to fall — it's that bewitching time of year when Halloween enthusiasts can fully embrace their appreciation for all things spooky. While today starts 2023's "Halloweekend," we're sure most of you are gearing up for a fun-filled marathon of costume prep, decorations, parties, and maybe even an old-fashioned binge-watch of scary movies (or, if you're like me, Goosebumps).  
So many of our Stuller team members consider themselves spooky aficionados, but above all, we are of course jewelry enthusiasts at heart. Last year, you might remember our walkthrough of jewelry designs and trends that we think would have heavily inspired the styles of horror's most iconic, on-screen personalities. But why limit the ghoulish, gothic charm of the season to just one holiday?  
Whether you're planning an unforgettable proposal, adding a touch of mystery to your daily wear, or finding beauty in the unusual, there's something for every jewelry enthusiast seeking to keep the Halloween spirit alive all year long. In this edition of Halloween appreciation, we're delving into the secrets of the year's hottest jewelry aesthetics that draw inspiration from the enchantment of the iconic holiday — call it, "spooky chic."  
Read on as we explore five eerie but elegant jewelry aesthetics each with its own unique allure.   
This year, we've embraced themes of dark romance, infusing engagement ring styles with an aura of mystery and elegance. When love takes center stage, gothic and Victorian-inspired bridal jewelry steps into the spotlight, highlighting intricate design elements and ornate settings that are reminiscent of classic tales of love, enchantment, and mystery. 
Offer a unique opportunity to begin your eternal love story in a way that's utterly captivating — no tricks, only treats. For the bride who longs for a style that's more hauntingly beautiful than traditional, this aesthetic is sure to lead them to a piece that feels timeless.  
For those who wish to carry a hint of gothic allure into their everyday style, encourage witchy, nostalgic accessories, like charm jewelry, spooky motifs, and eye-catching, accented pieces for effortless additions to anyone's personal collection — whichever they choose, these options are sure to be conversation starters year-round.  
From spiders and skulls to daggers and heart-shaped designs, customers can experience elegance with an edge in new dangles, links, pendants, and more.  
Take a fresh approach to nostalgic charm jewelry with our latest styles in hinged bails, dangles, and links.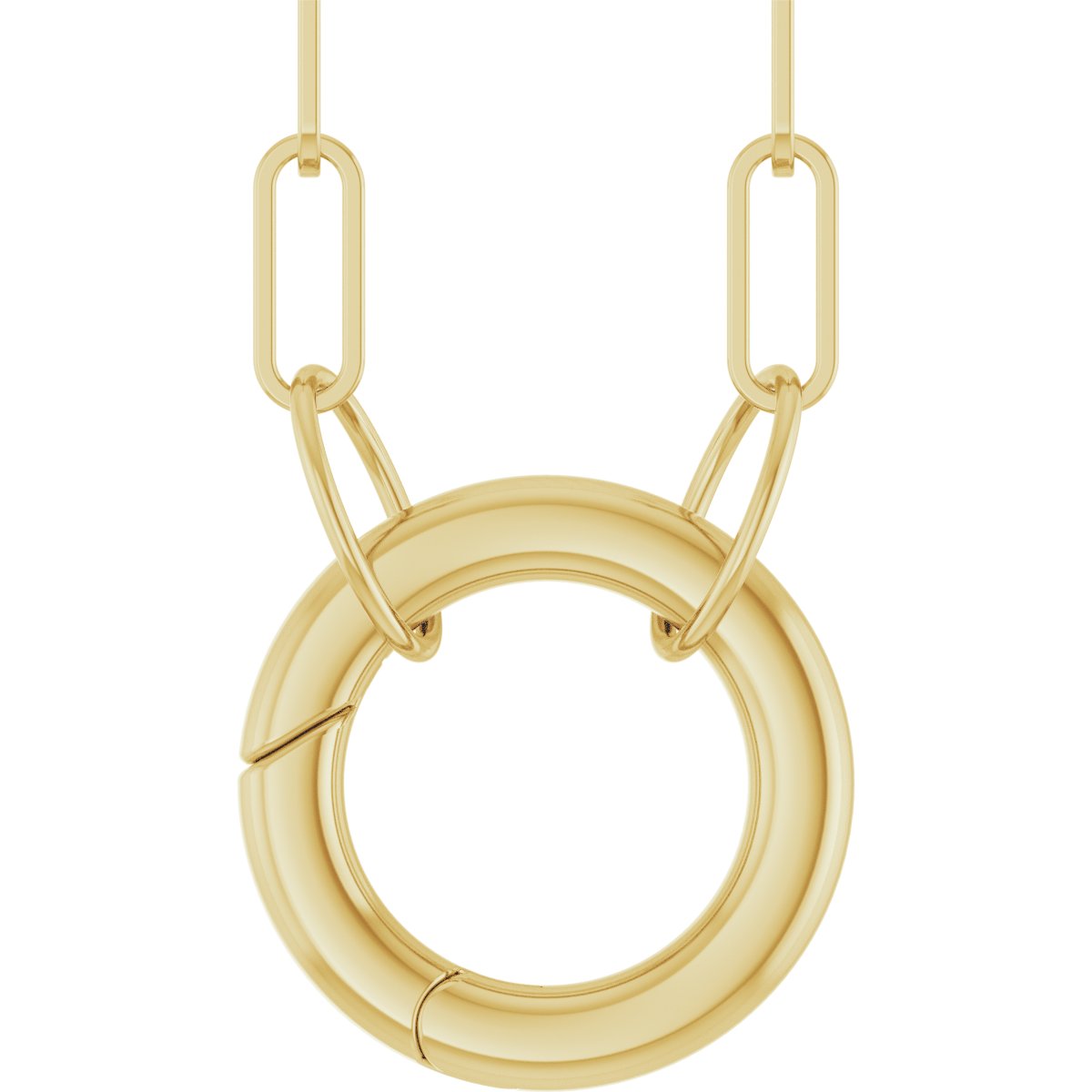 Channel the season of the witch any time of year with inspiration from the cosmos. Celestial and zodiac-inspired styles beautifully capture the timeless fascination of the night sky alongside personal expression — and this trend is one that's proven to be one of the most popular forms of personalization, time and time again.  
Whether you hold a profound connection to your astrological sign or are simply drawn to the charming or supernatural nature of the stars, celestial motifs are sure to add a touch of magic throughout the year.  
For the Modern Spirituals
Bring a sense of natural beauty and tranquility into spooky season and beyond with pieces that feature delicate elements and meaningful symbols. Carrying a powerful sense of protection, symbols like the evil eye, Hamsa hands, or crosses hold deep meaning for those who believe in their properties and transcend the physical. Both stylish and spiritually significant, they also cater to a diverse array of customers who seek to wear jewelry that symbolizes their faith and personal beliefs in a comforting, talismanic appeal.  
Try presenting best sellers from our extensive selection of on-trend symbolic jewelry, such as our evil eye heart necklace, accented snake earrings, or spiritual dangles.  
As the season approaches, jewelry enthusiasts might be seeking center stones or accents that embody the enchanting atmosphere. What better way to celebrate the unconventional than to highlight unique diamonds and gemstones that are perfect for customizing a one-of-a-kind piece? 
Black diamonds bring a sense of mystery and sophistication to any design, Garnet infuses passion for jewelry that tells tales of love and desire, and blue star Sapphire resemble a mysterious, spider-like shape.
Paired with silver or white gold settings, these diamond and gemstone options create a bewitching contrast, making them the ideal choice for those who wish to embrace the mysterious side of spooky season. Plus, like all the aesthetics we've explored, they allow you to carry a touch of the spooky season with you all year long.  
Claire is a graduate of the University of Louisiana at Lafayette with a degree in Journalism. Her advanced writing background combined with her love of staying on top of the latest trends helps her find the perfect content to bring to the jewelry industry.