Look through the top items to celebrate all mothers this Mother's Day.
Teaching them to walk. Bandaging scraped knees. Cheering for their triumphs, Supporting their struggles. In truth, a mother's love for her children is shown through a lifetime of little steps, grand gestures, and words spoken. Mother's Day gifts provide the perfect opportunity to show just a piece of our appreciation. What better way to do that than with jewelry that shines as beautifully as she does?
To help prepare for the busy Mother's Day shopping season, the Stuller team has put together a curated buying guide with styles that are filled with meaning and will be cherished for years to come. You can browse through our gift guide below and see even more resources at Stuller.com/MothersDay.
Get a head start on preparations by looking through our quick overview of this season's hottest trends.
Trend 1: Nature-Inspired Styles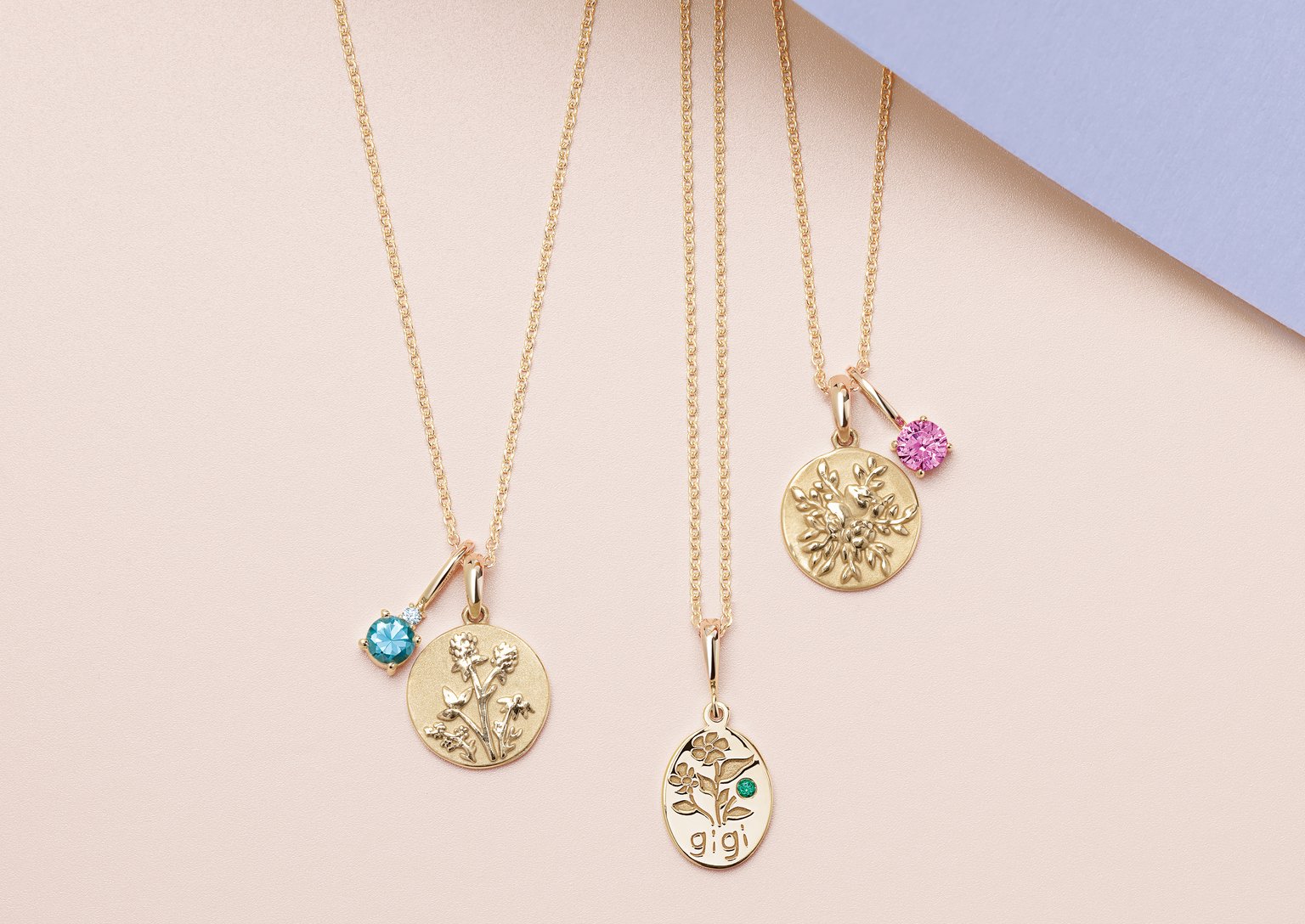 The world around us is full of beauty and inspiration. A mother is the root and foundation of the family. Jewelry inspired by nature provides an opportunity to display her strength and nurturing love. Shop our picks of floral and nature-inspired necklaces that shine with personalization and color. Add a charm or two to bring in an extra special element.
Speaking of personalization, individualized styles that tell a unique story are the perfect gift this Mother's Day. Motherhood is a journey of shared experiences. Engraved and named jewelry help tell the story of who she is, who she loves, and words she lives by.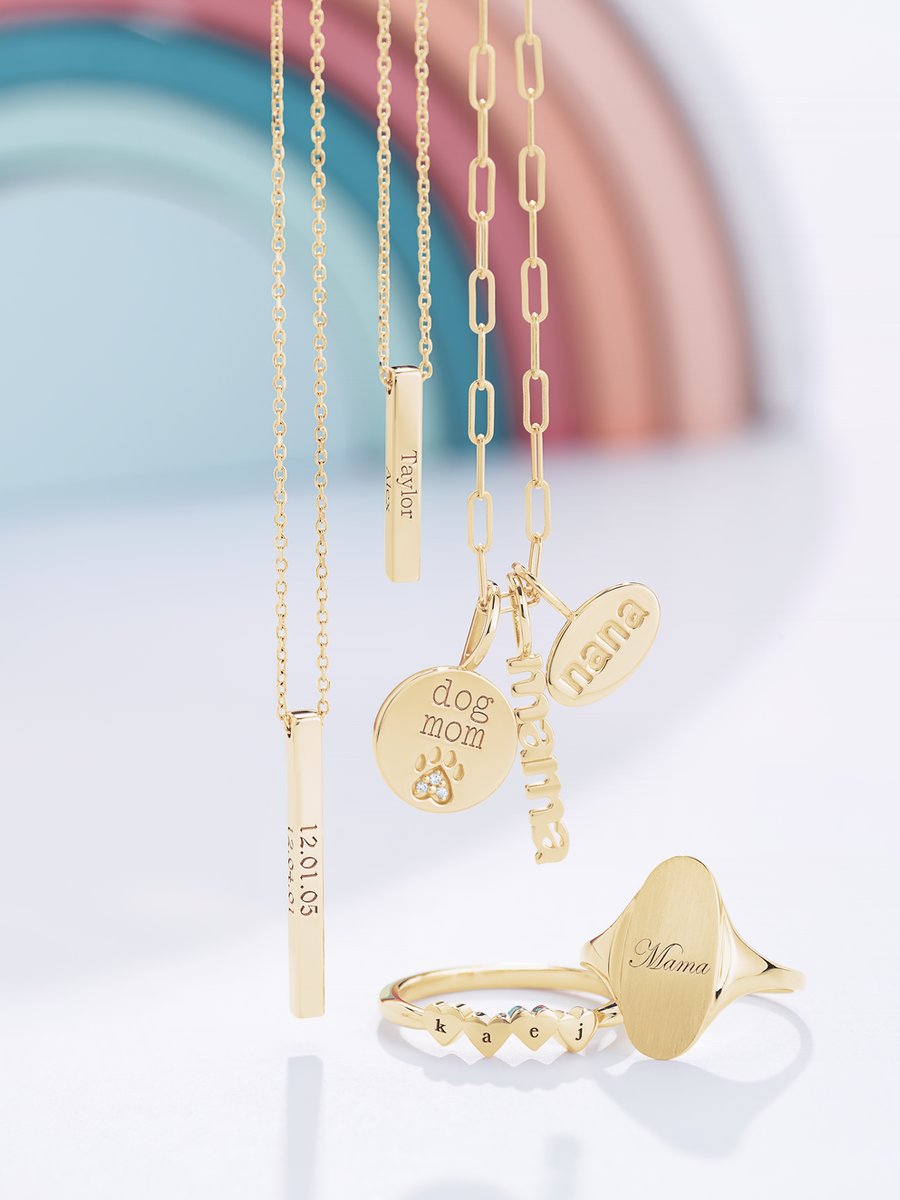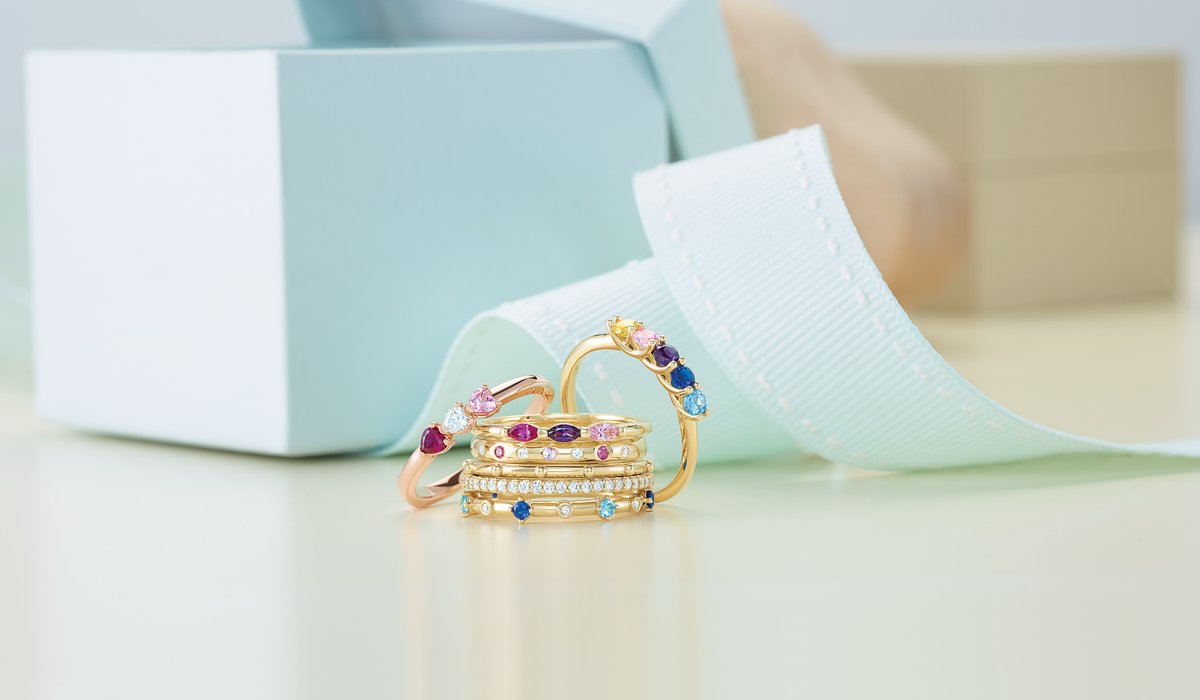 Help Mom show her true colors with the shimmering beauty of gemstones. Modern styles combined with that added accent of color will fill her with life and energy. Check out our favorite stackable rings, necklaces, and huggies that are just waiting to bring stunning color to her day.
There is nothing more precious in life than a shared experience between mother and child. What better way to symbolize that connection than with matching jewelry? From a necklace that allows them to always carry a piece of her heart to matching bracelets, the pair can always keep each other close.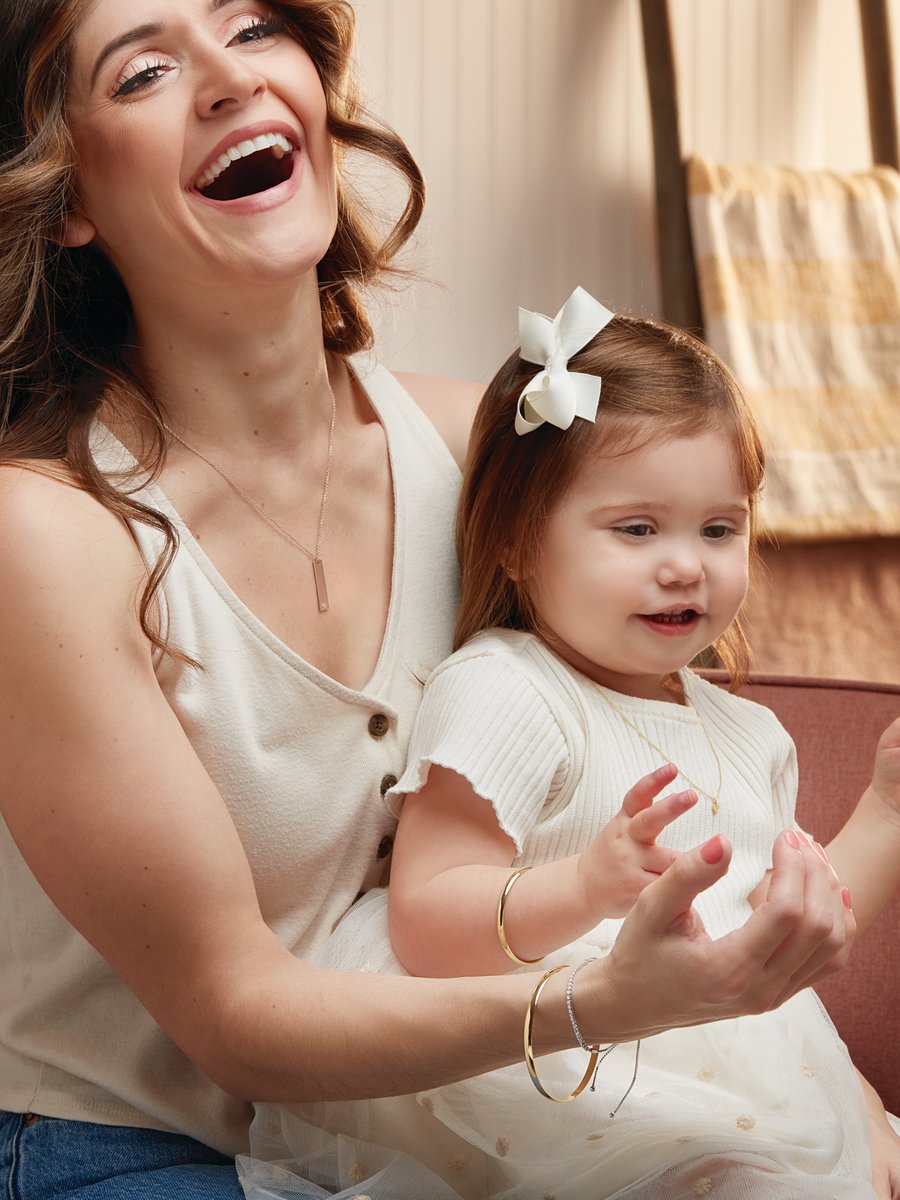 Trend 5: Vintage Inspiration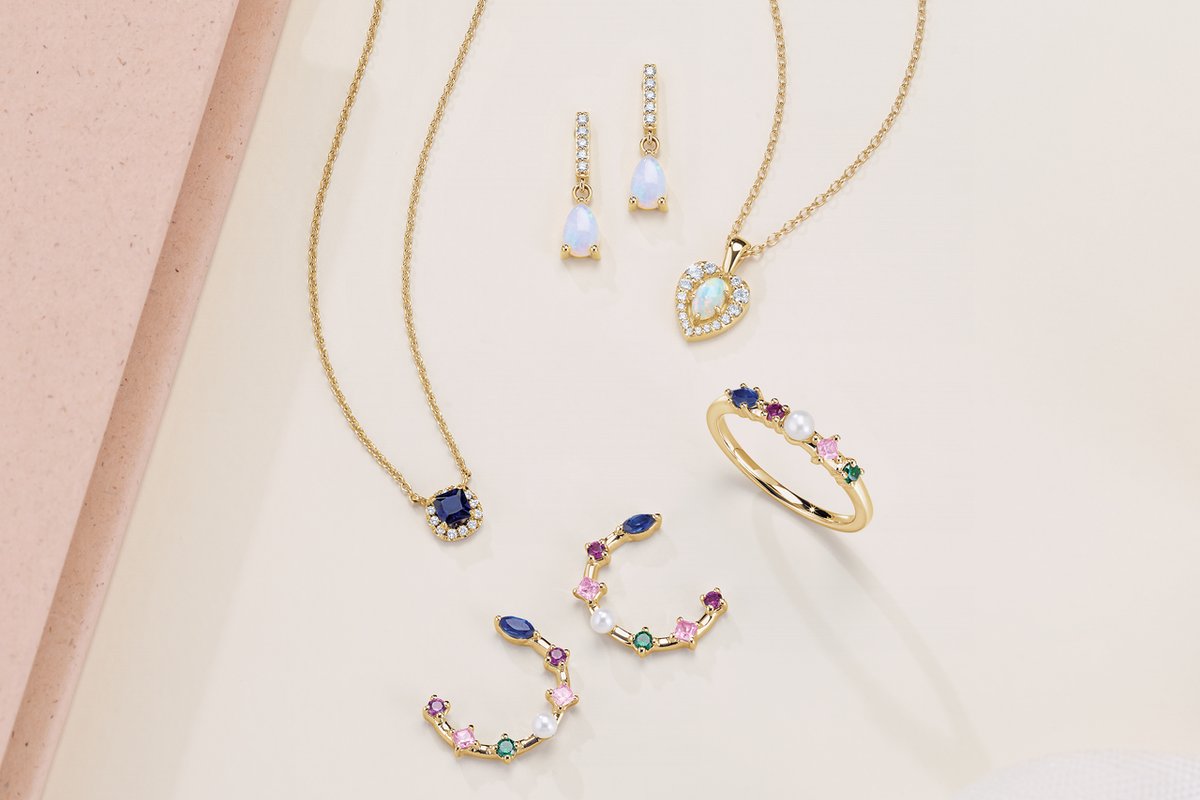 As a child, she likely admired her own mother's jewelry and imagined a collection all her own. Now, you can provide pieces reminiscent of those styles using jewelry set with Pearls, Opals and classic gemstone selections — perfect for celebrating her past while creating wonderful future heirlooms.
Trend 6: Timeless Diamond Jewelry
A mother's timeless, everlasting love deserves something of equal longevity. From everlasting classics to modern trends, diamond jewelry styles will be something she cherishes for years to come. Take a look at diamond stud earrings, diamond line necklaces, and more in both natural and lab-grown diamond options that will always be in style.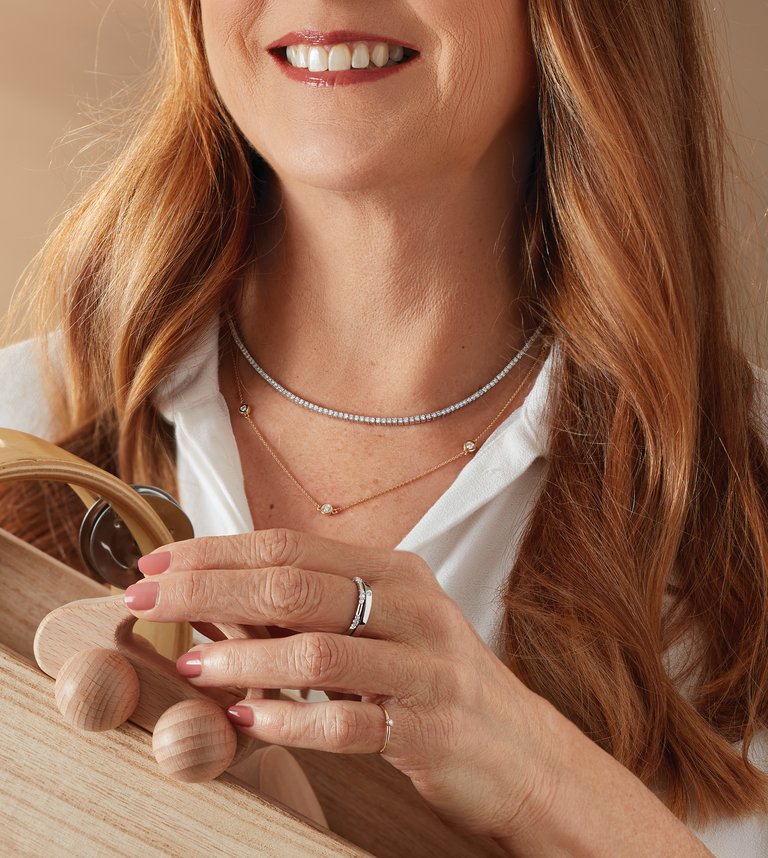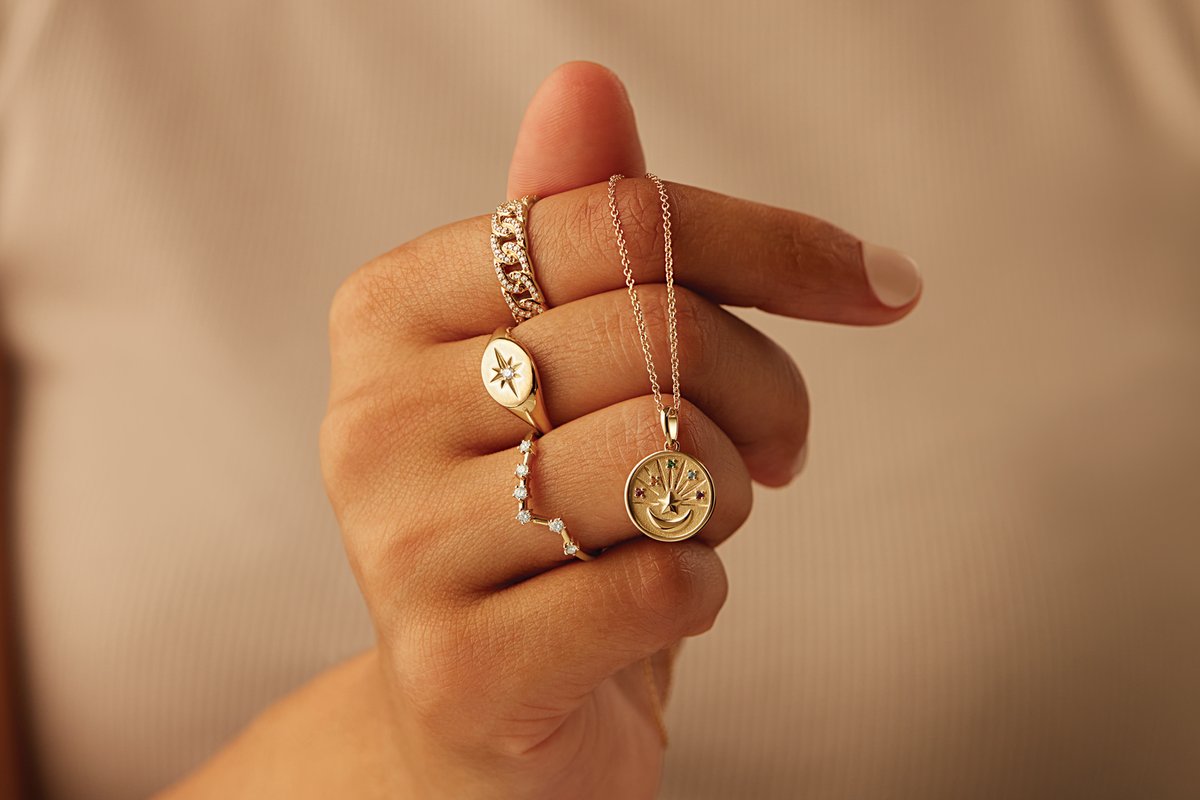 A mother is a leader and a guide as her children go through the various stages of life. But what guides her? Many find confidence and peace through jewelry that reveals their infinite potential. Provide the gift of celestial and cosmic styles to serve as a reminder to Mom of her most precious stars from the Cosmos™ Collection of 302® Fine Jewelry.
Mother's Day gifts are an opportunity to celebrate and share in never-ending love from the one who loved us first. Make this Mother's Day someone's best with these styles and watch as their day becomes a little bit brighter.
Former Product Manager, Fine Jewelry