Celebrate National Lollipop Day as we explore the inspiration behind one of Stuller's well-known traditions.
This is it, the moment you've been waiting for — your Stuller shipment is out for delivery, and there are endless possibilities to what's inside: a stunning, eye-catching Ruby center stone, your client's latest custom piece, the newest lab-grown diamond styles. We have no doubt that Stuller customers around the globe anticipate that moment — that first glimpse of a brand new piece puts a glimmer in our eyes just the same.
And then, there's always that little something extra, the "lagniappe" as we call it here in Lafayette, Louisiana — a few Dum-Dums® lollipops.
Since 1970, Stuller's dedication to our customers has remained our sole purpose for all that we do — we're more than your trusted industry resource, we strive to be your partner. Over the years, we've loved seeing how you enjoy and share our added lagniappe. We've witnessed multi-generational businesses share their Dum-Dums and pass on the tradition, and have even seen customers save them for their clients as a little treat; but you might be wondering, "Why Dum-Dums?"
On this National Lollipop Day, we thought what better way to celebrate than by telling you a little bit more about how our tradition started and why it remains. The story may surprise you!
Read on as we dive into the story of the Dum-Dums lollipops you've come to love in every shipment, and how it continues to be a symbol of our promise to you for unending loyalty.
On the cusp of their hundredth anniversary, the iconic Dum-Dums lollipops have been an unmistakable figure in the world of candy since debuting in 1924 and one of Spangler Candy Company's most well-known products. Colorful, small, and now in more flavors than ever before, they've been known to be a fan favorite for all ages. Yet, like in any industry, Spangler Candy Company faced competition and wanted to set itself apart while keeping its customers at the heart of its decision.
And so, they did — with a survey.
In the 1950s, it was believed that the Spangler Candy Company needed to find its way in the candy market, and in efforts to save the company, CEO Arthur Spangler looked to their largest consumer for the answer: children. By sending out a survey to every school in the United States, Spangler sought to find out which lollipop flavors were the most popular to adjust their offering for maximum efficiency.
Results had overwhelmingly shown that Cherry and Grape were the most sought-after flavors, and so, Spangler made the decision to cut all other flavors — until they received a letter from one fan of the original Coconut lollipop. Spangler had ultimately decided that they would continue producing that flavor for this customer and unknowingly created one of the most impactful customer loyalty stories you would least expect.
But how could a small gesture be that significant? Years later, that same child would become a successful businessman, ordering thousands of dollars worth of Dum-Dums every year, solely because of their dedication to providing him with his favorite flavor. His loyalty not only helped the Spangler brand to stay afloat during their competitive streak but also helped it to grow and thrive for years to come.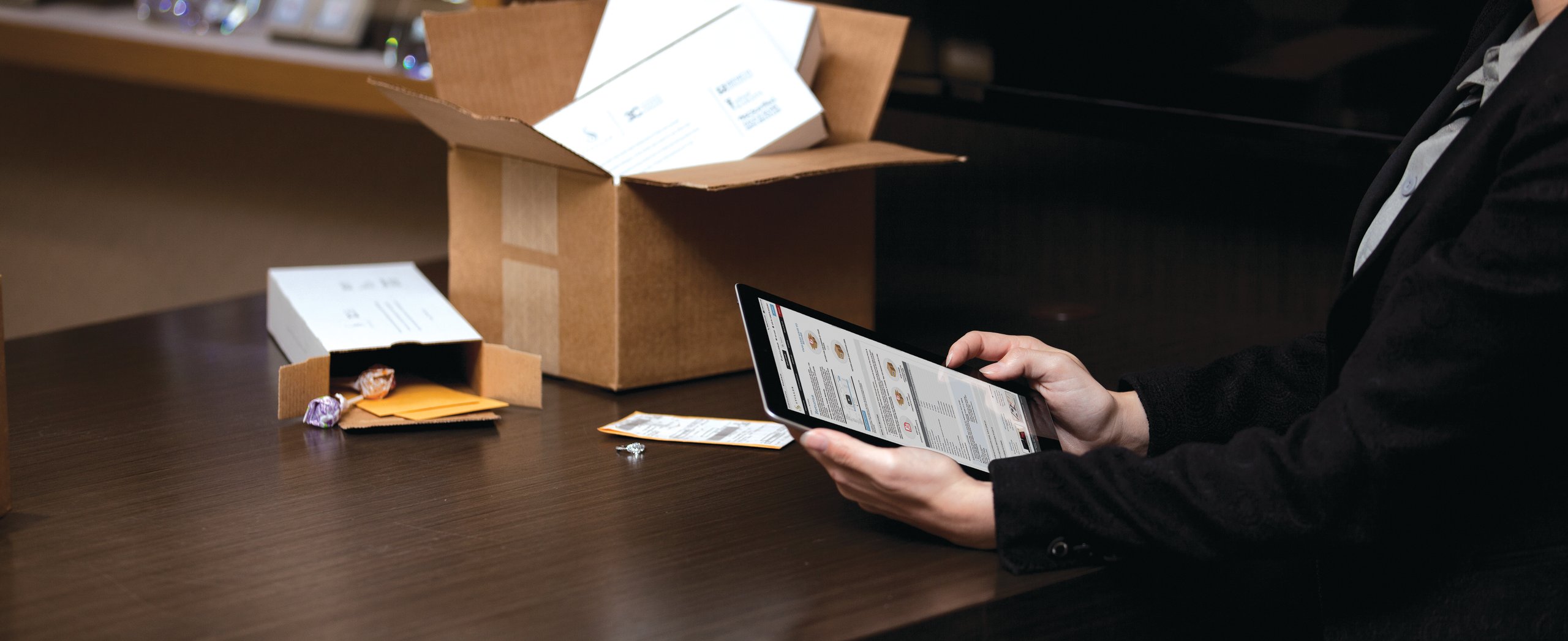 Going above and beyond to meet the needs and desires of individual customers might seem like common business knowledge; however, it can be an extremely powerful tool in building and maintaining trust. The Dum-Dums lollipop story shows the impact of a single gesture and how it can last for years, decades, and generations among families. This leads us back to why Stuller adds Dum-Dums lollipops in every shipment.
In every decision made, we at Stuller continue to ask ourselves, how can we offer our customers high-quality sentiment and action alongside our high-quality products and services? We aim to give you the confidence, tools, and support you need to achieve success every single day. By putting our efforts into creating meaningful relationships with you, our customer, we strive to cultivate a partnership that develops loyalty and trust you can always rely on, time and time again.
Our Dum-Dums lollipop in every shipment not only aims to bring a smile to your face with our idea of "lagniappe," but also to serve as a symbol of our gratitude, appreciation, and unending service to you.
Stuller First®: Inspired by You

In the spirit of today's message of customer loyalty and high-quality service, it's these same values that keep our Stuller First team dedicated to enhancing your experience every single day.
As Stuller's premier loyalty program, Stuller First is designed with the independent jeweler in mind, giving every customer the ultimate solution for optimizing efficiency and achieving success in their jewelry business. With unparalleled shipping rates, captivating digital assets, industry news, and a host of other benefits, members enjoy exclusive access to valuable resources that save both time and money, empowering them to flourish in the current market.
Simply put, with Stuller First, we go the extra mile so that you can elevate your business to new heights. And, like Spangler, our team sends out regular polls and feedback surveys to ensure that we take every step possible in continuing to serve you in all the ways that matter. 
Our efforts in building trust also start from the very first step — before any order is placed, our teams work diligently and passionately to give you the best experience possible. From building your perfect piece to adding Dum-Dum lollipops in every package, we do our best to show you our continued dedication. 
Call 1-877-591-6122 or email Stuller_First@Stuller.com to speak to our Stuller First specialists today and learn more about getting started with your membership. 
For more than 53 years, Stuller's mission and promise to our customers remain centered on dedication, loyalty, and commitment — after all, the best part of our story is you.
How will you celebrate National Lollipop Day? Check out Stuller on Instagram and show us how you continue the tradition!
Stuller First Loyalty Program Manager