Discover the season's top trending lab-grown diamond engagement rings and wedding bands.
Step into a world where tradition meets modernity with Stuller's Fall 2023 Bridal Beyond Tradition brochure. This season, we are thrilled to present a selection of exquisite lab-grown diamond engagement rings and wedding bands that redefine what it means to be a bride or a groom.
Our in-house design and trend experts bring you a carefully curated selection of the most in-demand styles for fall and winter engagements. All Stuller mountings can be set with your choice of lab-grown and/or natural diamonds.
Shop directly from our new brochure flipbook online — you can also download it as a PDF. Plus, be on the lookout for the printed version of our Bridal Beyond Tradition brochure which has been mailed!
Prepare to be amazed as we dive into the top trends for engagement rings and wedding bands for brides and grooms this season.
Lab-Grown Diamonds at Larger Carat Weights
For fall 2023, bigger and bolder designs are best! Today, many brides are searching for engagement rings that absolutely bring the WOW factor into the equation. We're seeing an unprecedented surge in popularity of lab-grown diamonds at much larger carat weights.
In fact, lab-grown diamonds are now considered mainstream in the fine jewelry space. As an early adopter of lab-grown diamonds in the jewelry space back in 2016, Stuller was ahead of the curve.  
Lab-grown diamonds are optically, chemically, and physically identical to natural diamonds and are created in a lab by scientists. This and the opportunity for larger carat weights at flexible price points to fit anyone's lifestyle are the primary reasons for the rise of larger, lab-grown diamonds. Showstopping engagement rings featuring lab-grown diamonds can now be a reality for many couples.
Many brides have a desire for a statement piece — an engagement ring that represents the grandeur of the relationship. Lab-grown diamonds at larger carat weights have highly noticeable, maximum shine and can symbolize a love that's larger than life itself.
For engagement rings that will appeal to the maximalist bride, see pages 6 and 7 of the brochure. All of these styles can be customized and are available with center stones up to 4 carats.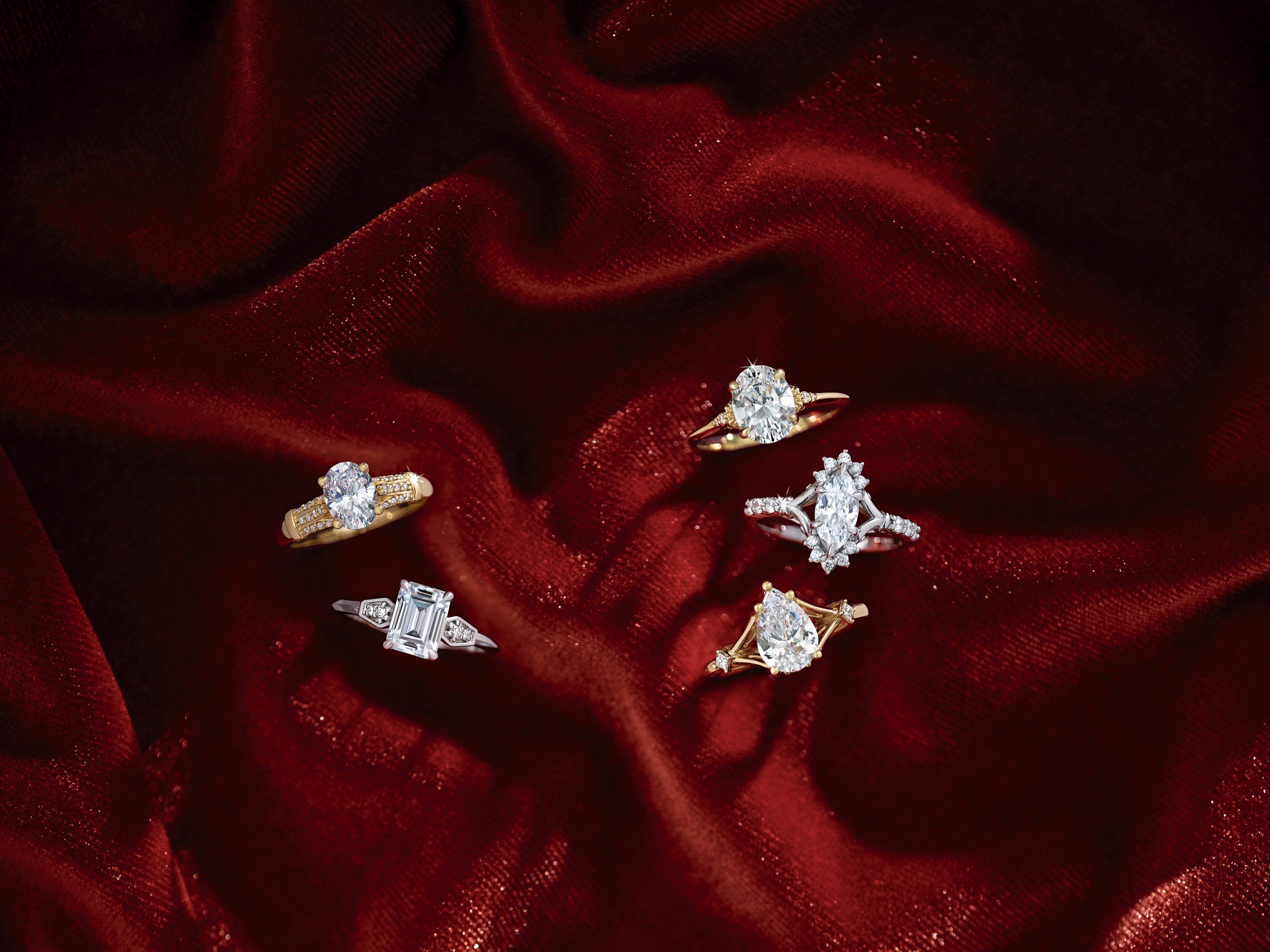 For brides who are elegant and edgy, our glamorous, gothic-style engagement rings definitely deliver on the drama and intensity. Think modern vampire bride. The unique and elaborate styles of engagement rings on pages 8 and 9 of the brochure are designed to reflect the essence of gothic aesthetics and symbolism.
Style 126569 features claw prongs and the side metal accents are made to look like little coffins. Style 126568, inspired by the Egyptian revival, boasts a talisman of power, stark lines, and contrasting shapes, both romantic and enchanting.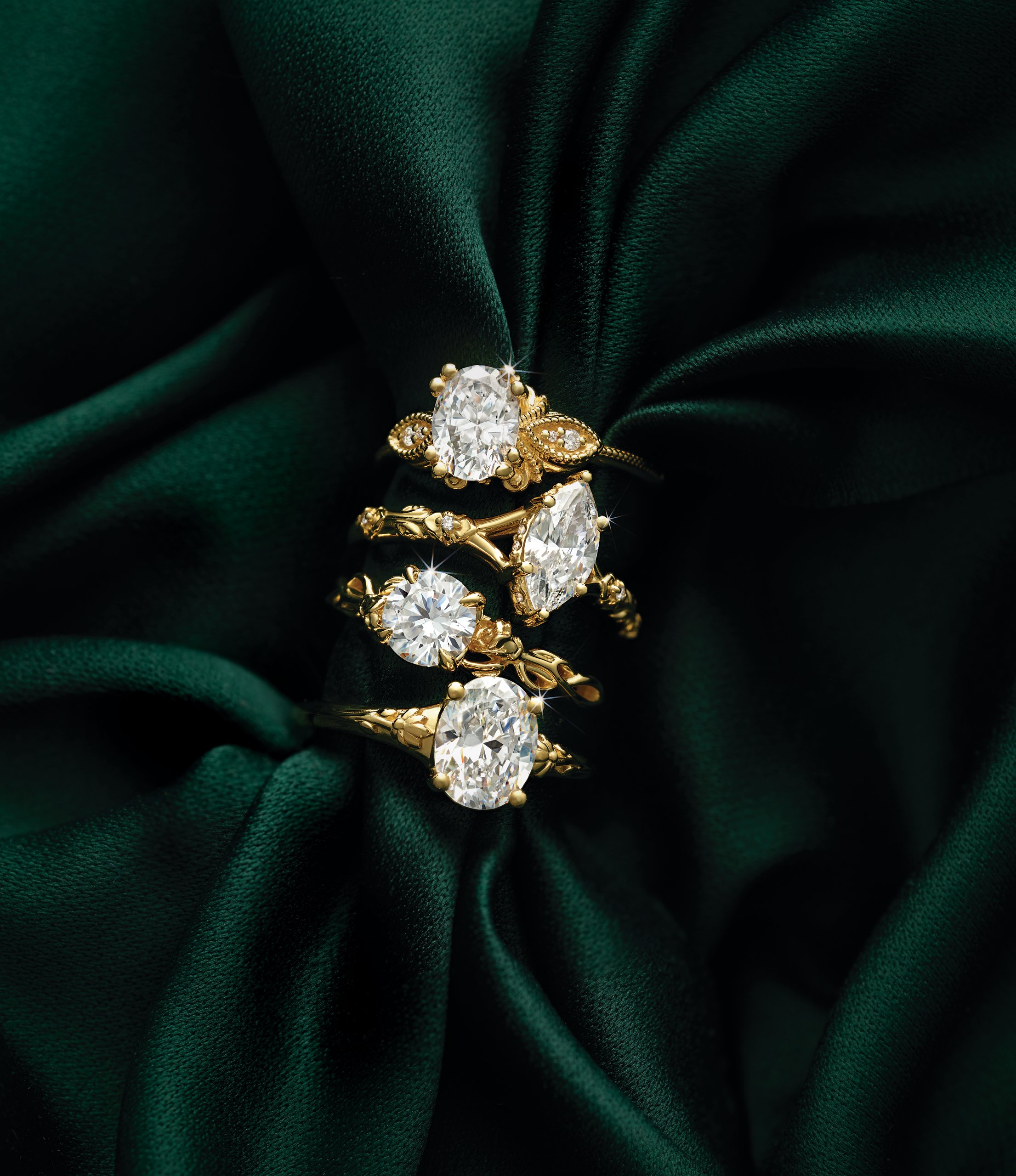 Floral elements will always remain a classic choice in engagement rings, but this season, dainty, floral-inspired shanks are paired with larger carat center stones.
See our intricately accented shanks on page 10 of the brochure combined with large, lab-grown diamonds. The small, romantic floral details show off the larger center stones to the best advantage.
Engagement Rings and Wedding Bands for Him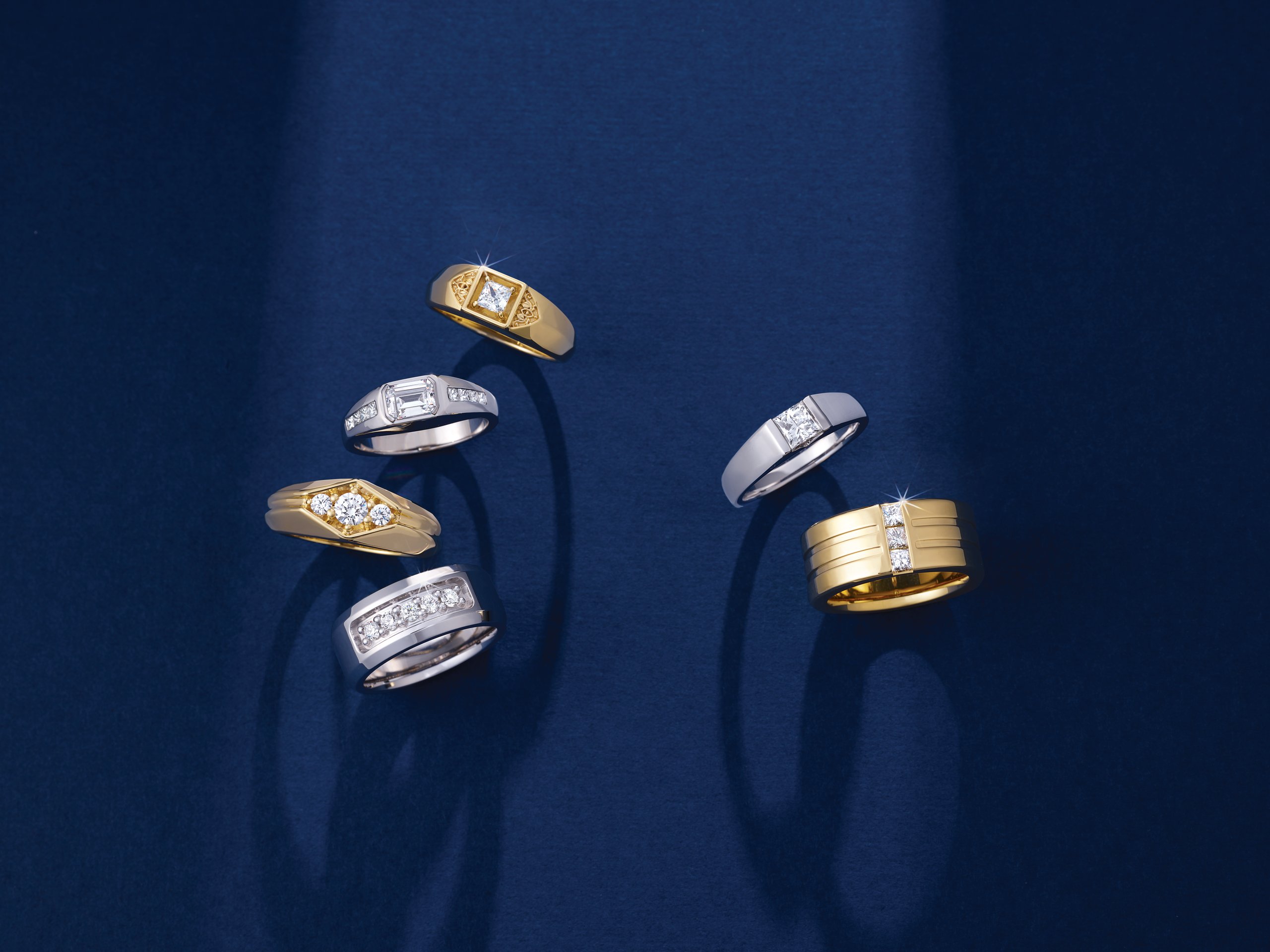 According to Brides.com and Vogue magazine, men's engagement rings are on the rise as a new avenue for self-expression and personalization. Instead of waiting until the wedding day to put on their wedding band, the groom wants to experience the same excitement and anticipation that the bride gets to enjoy throughout their engagement period.
Our men's fancy diamond bands on pages 28 – 31 of the brochure feature bigger, bolder looks with more precious metals and wider shanks. Our men's bands are available with and without design details and patterns and can be set with either natural or lab-grown diamonds.
Exquisite Jewelry Symbolizing Every Couple's Everlasting Bond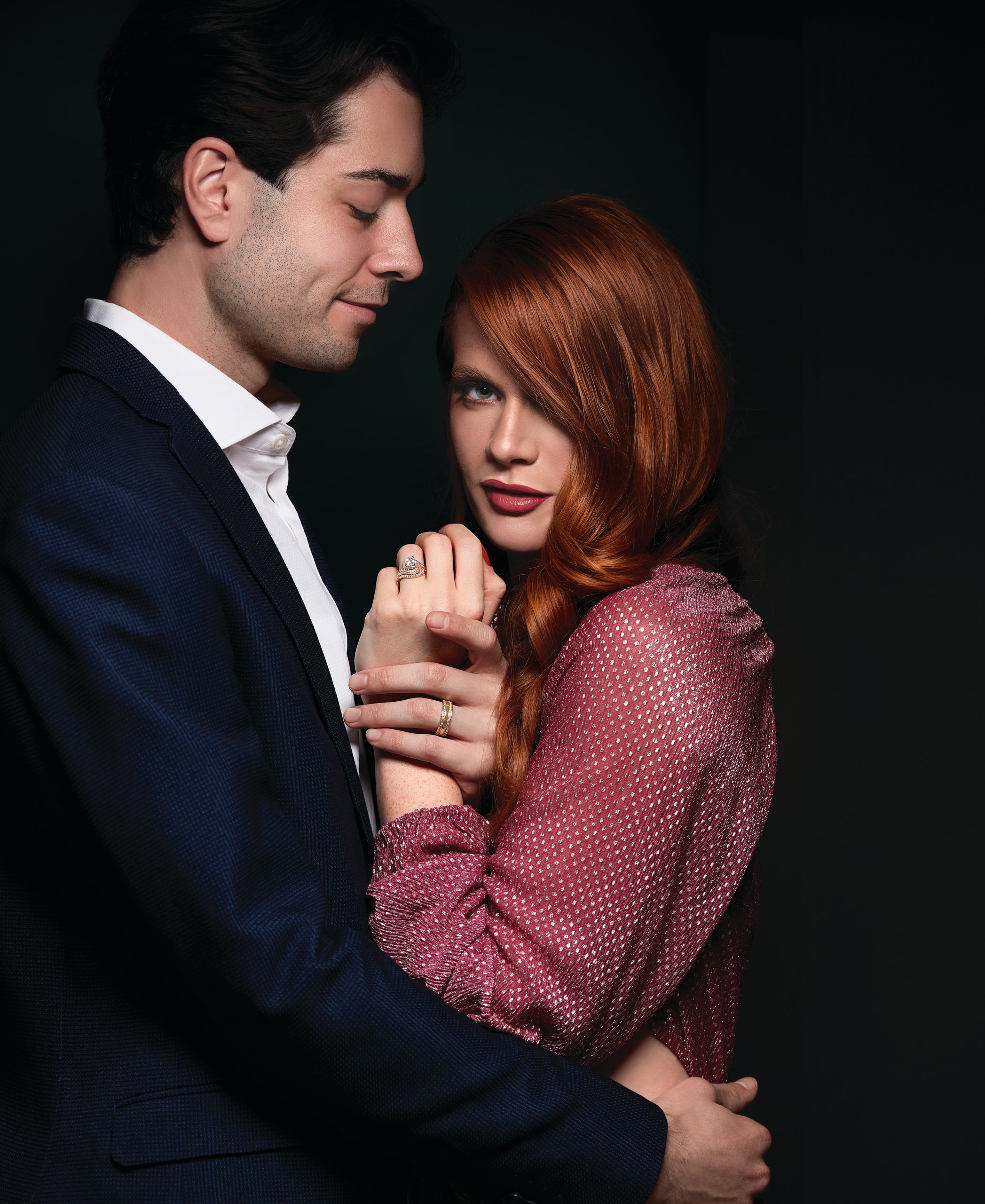 From traditional solitaires to modern and unique designs, Stuller has something for every couple. And with a vast range of customization options available, you can work with our expert team to create the perfect engagement rings and wedding bands, allowing couples to express their unique love story through their rings.
With Stuller as your bridal business partner, you can be confident that you are offering couples the highest quality and most breathtakingly beautiful engagement rings and wedding bands with lasting appeal.
Angela holds a degree in Textiles & Apparel Merchandising from Louisiana State University. Her experience working in the wholesale fashion industry in Los Angeles aids her in translating trends and creating lasting engagement ring designs meant to be cherished for a lifetime.