From unique engagement rings to elaborate wedding ring sets, discover the bridal trends couples are following this year.
We are a couple of months into the new year and wedding season is in full bloom as spring approaches. Seeing all the fresh proposals and upcoming nuptials has the bridal team at Stuller very excited for the beautiful rings couples will be wearing to represent the next chapter in their lives. Now is the perfect time to look at what brides and grooms are wanting in their engagement and wedding rings this year.
To help you discover the newest and best options, we have released To New Beginnings — your guide to refreshing your bridal jewelry assortment. Including new and bestselling engagement rings, diamond wedding bands, classic wedding bands, and more, browse the pages of this new bridal and bands piece to find everything you will need for any couple.
Along with the items in our newest brochure, we want to highlight six trends we are seeing boom in the industry. Discover these trends featured throughout the brochure, and help couples start their new beginning.
1. The Timeless Staple: Solitaire Engagement Rings
Our first trend is actually a classic that will never go out of style. Symbolizing the love a couple shares, solitaire engagement rings are an easy favorite to present to brides. Their simple, yet elegant designs truly stand the test of time.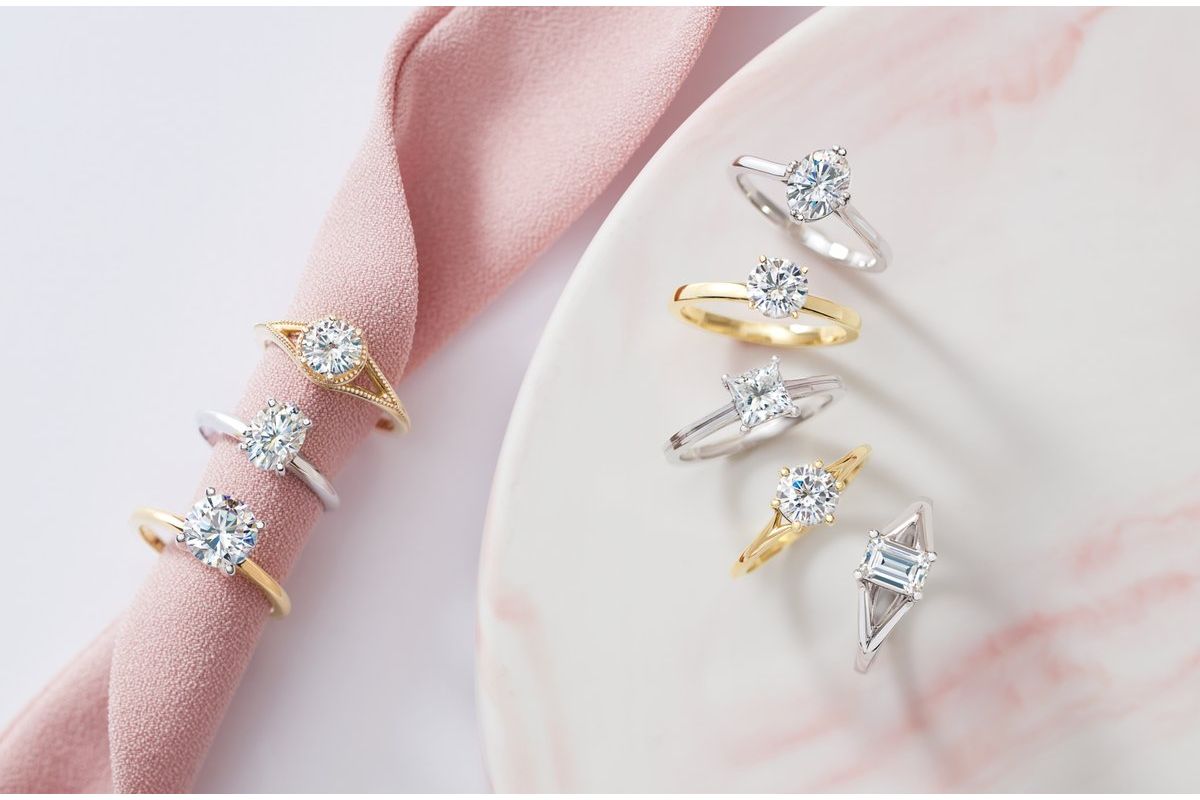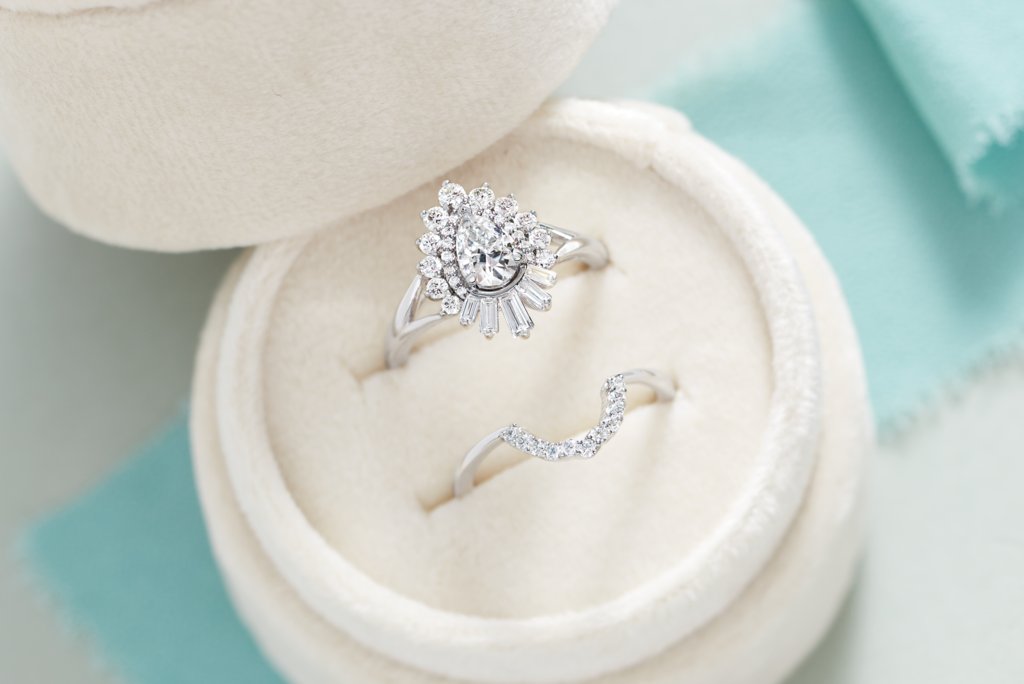 All good styles have a way of coming back. Many vintage style engagement rings and bands are making their way into the spotlight these days featuring art deco designs, Edwardian and Victorian aesthetics, and popular two-stone statements.
3. Fascinating Diamonds and Gemstones
While the classic round natural diamond will always be a consistent favorite, many brides are falling in love with modern options. Lab-grown diamonds, colorful diamonds and gemstones, and the stunning pear shape are rapidly growing in popularity.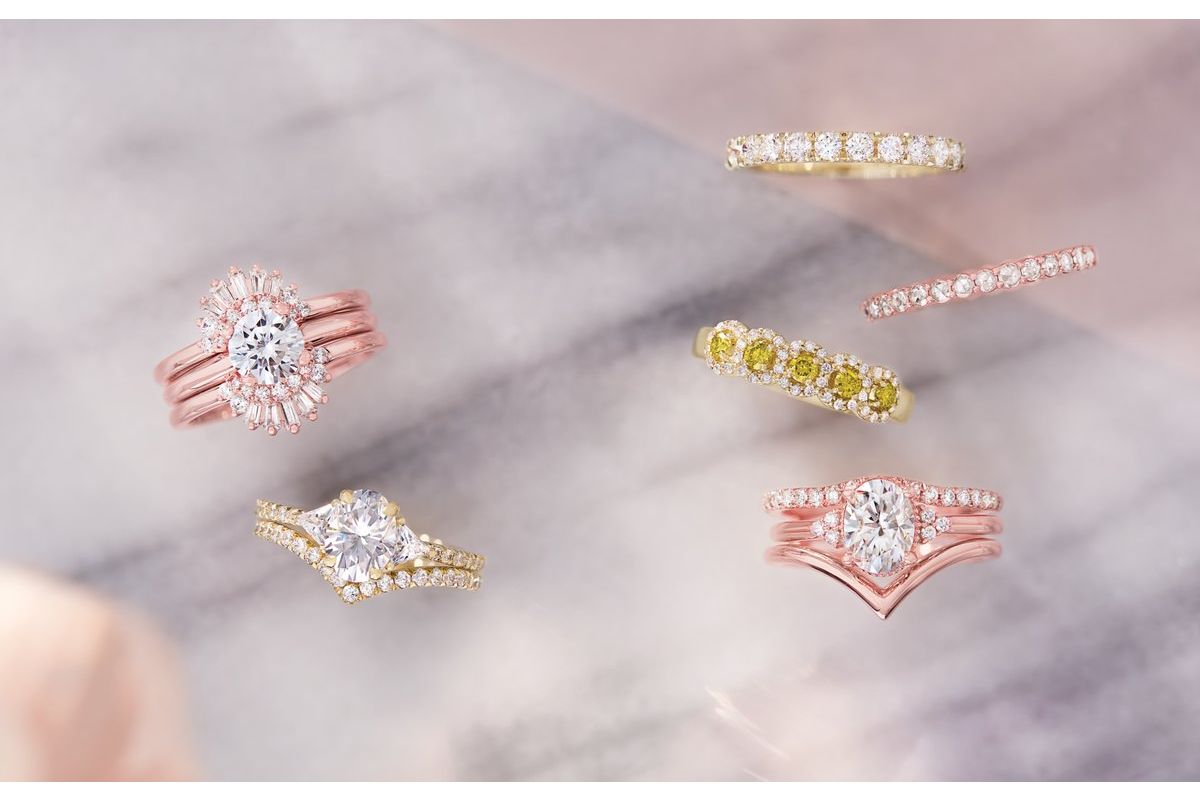 Did You Know?

Setting any diamond or gemstone your customer desires in their ring is easy on Stuller.com. Choose from more than 1.5 million in-stock diamonds and gemstones across all assortments in every color, shape, size, and quality imaginable to create the ring of their dreams.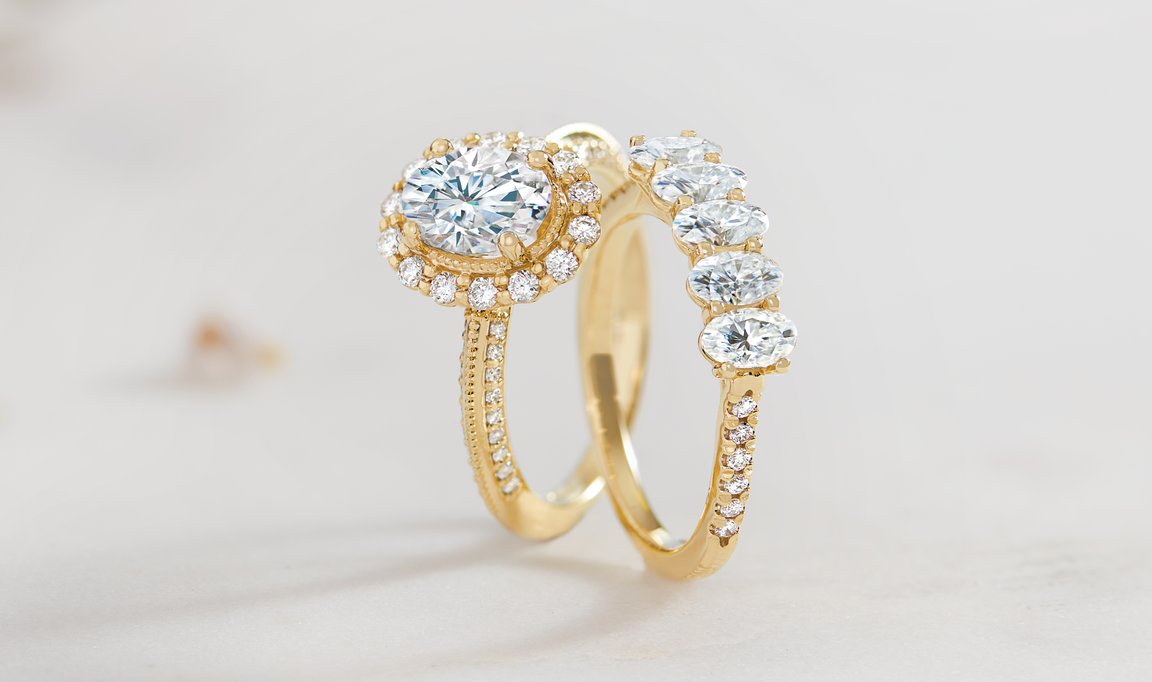 Hidden features on wedding rings create a special meaning between couples. A shared secret, a loving memory, a personal message — all of these are being represented by hidden accents, halos, and symbols in rings seen today.
Modern couples are stepping out of traditional wedding ring styles. You will find men and women wanting similar styles of rings, maybe even a pair of matching rings set at different sizes and widths.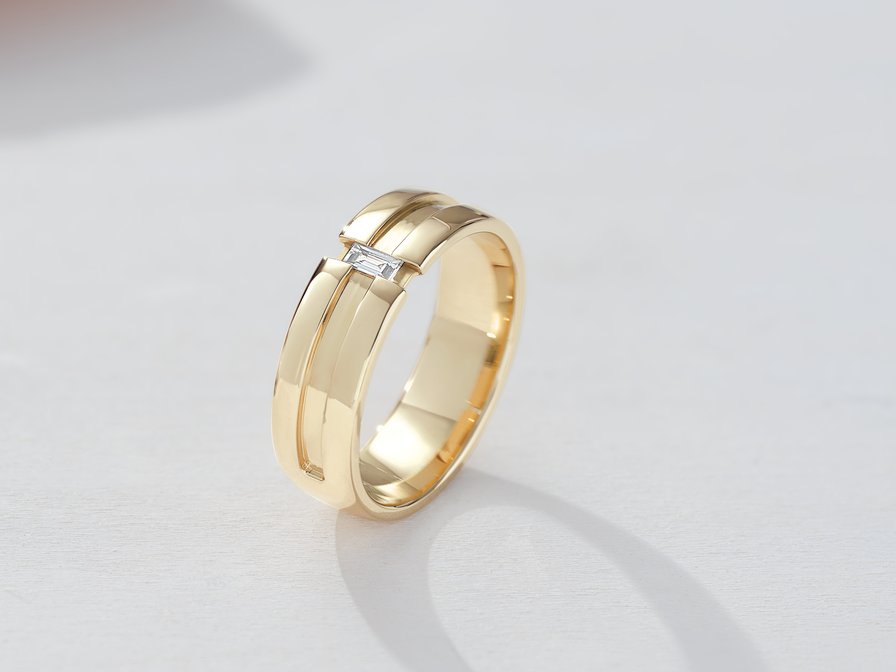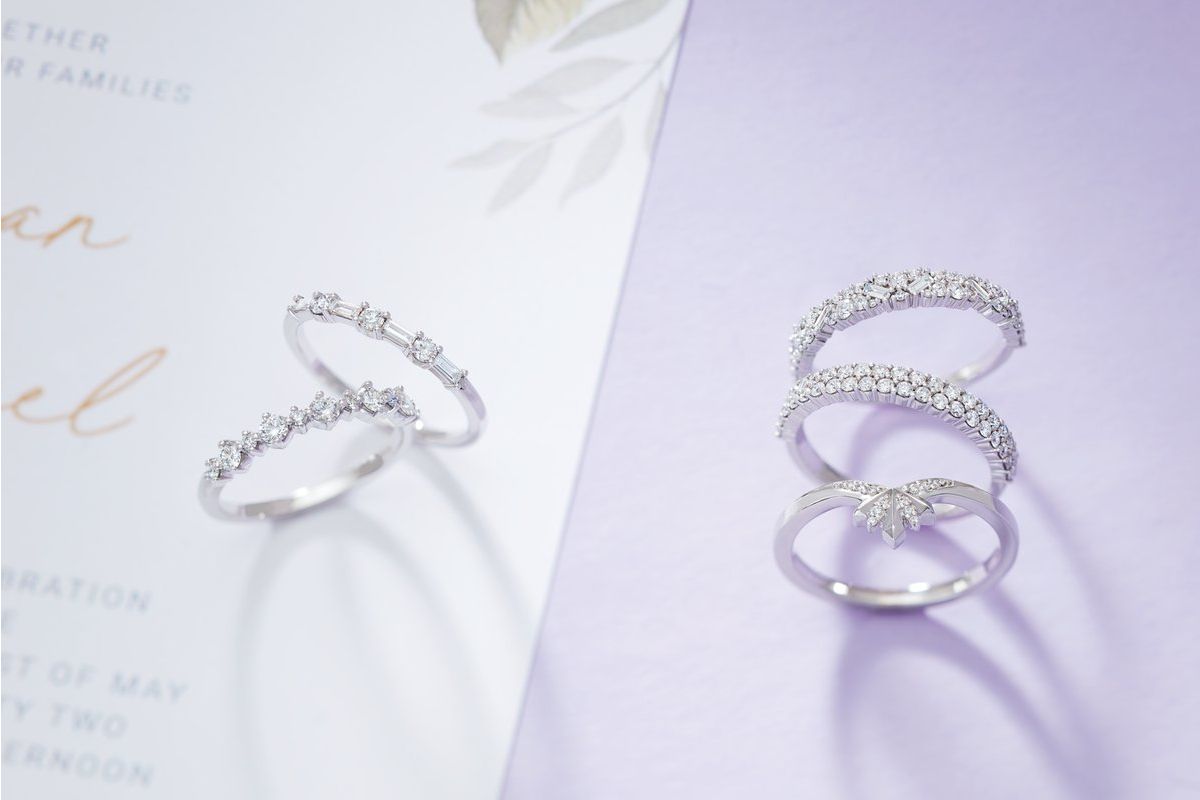 When it comes to today's bride, more is definitely more when it comes to wedding ring sets. We are seeing gorgeous bridal stacks fit with stone-intensive eternity and anniversary bands as well as stunning engagement ring enhancers that make all bridal sets a statement.
The wedding industry is booming, and we are excited to assist you in helping each couple with their new beginning. Find what you need anytime at Stuller.com/Bridal.
Product Manager, Packaging and Displays
I've been in the wedding industry since I was 17 years old • If I'm choosing dinner, it will always be Mexican food • On average, I have at least two boxes from Amazon awaiting my return home • I'm absolutely OBSESSED with my favorite human, my white-haired Labrador Retriever, Teal girl