Discover our newest additions in fine jewelry, diamonds, packaging, and tools as we celebrate the start of the season.
As we inch closer to the beginning of fall, we know how important it is to stay inspired, confident, and prepared — that's why our team works continuously on providing you with the best in quality and selection. Whether you're looking to get started on gift ideas for the holiday selling season or simply expanding your selection with fresh styles, let's dive into a few of the latest products now available at Stuller.  
New in Modern Brilliance®
Our Modern Brilliance selection of lab-grown diamond jewelry provides accessible luxury to the contemporary consumer, perfect for gifts or self-purchases to mark any occasion.  
Approaching the holiday season, our team is gearing up to provide styles that fit personality and price points without compromise. With the latest product drop focusing on eye-catching, fine jewelry essentials, customers can explore many opportunities to add sophisticated sparkle to their look.  
For those wanting a timeless option, we are excited to offer a fresh twist on the classic, diamond line necklace with a lab-grown diamond alternative (688930). Available in 16 inches and coming in at a carat total weight of 4, this necklace combines the look of a station necklace with the elegance of a simple line. Looking for a shorter, yet equally stunning option? See our newest lab-grown diamond line bracelet (BRC906), set with square-shaped stones for a different take, and showcasing a carat total weight of approximately 2.5.  
Two-stone pieces are still gaining appreciation as we see this trend continuing to inspire everything from engagement ring proposals to milestone occasions — as it turns out, they also make for a unique, stylish addition to an everyday selection. Explore the collection's newest lab-grown diamond two-stone stud earrings, available in prong setting and bezel setting.
Chapter 7: Retro Revival by 302® Fine Jewelry
Always dedicated to providing quality, on-trend pieces, 302 Fine Jewelry aims to bring attainable luxury to anyone looking to share their story in a unique way. Feeling nostalgic? Tell your story with peace, love, and jewelry in this season's newest trend from 302 Fine Jewelry.  
Inspired by those looking to embrace their inner wild child, Chapter 7: Retro Revival tells a customer's personal story with pieces that shine on and off the dance floor. From dainty, floral-inspired styles to retro, accented statements, find the perfect fit for any customer's personality.  
Black Diamonds in New Shapes
Bold, alluring, and charismatic — black diamonds need no introduction as they confidently remain one of the most intriguing stone options in jewelry. Vintage or modern, small accent or large statement, the appeal remains just as powerful. 
Now available in marquise and emerald shapes, our black diamond selection encourages you to create a unique, on-trend look that stands out from the crowd for any customer. With sizes ranging up to 0.50 carats, these sophisticated stones can take any piece to the next level, from engagement ring center stones to standout accents.  
Elevate new marquise and emerald shape black diamonds by exploring alternative settings, such as east-west.  
Whether it be a momentous gift or a celebratory self-purchase, the perfect packaging option can create a lasting impression. Stand out this season by offering a unique, modern touch to your packaging with our newest addition, the Eleanor Collection.  
Featuring an eye-catching, hexagon shape, the Eleanor Collection includes both ring and double ring boxes in suede for a luxurious, romantic appeal. Available colors include blue, blush, and sea glass, each box complete with a matching, two-piece outer carton for extra security.  
From start to finish, every detail makes a difference in your customer's shopping experience. Add your logo and choose from our variety of complementary colors that support your branding, keeping you top-of-mind with each step.  
Gemlogis Belize Portable Diamond Verifier
At Stuller, we understand the ever-growing importance of providing your customer with transparency and accuracy in diamond sales — especially during the holiday selling season. With the latest tools, technologies, and solutions in diamond screening and testing, our commitment remains the same — to help you maintain your business's reputation with ease.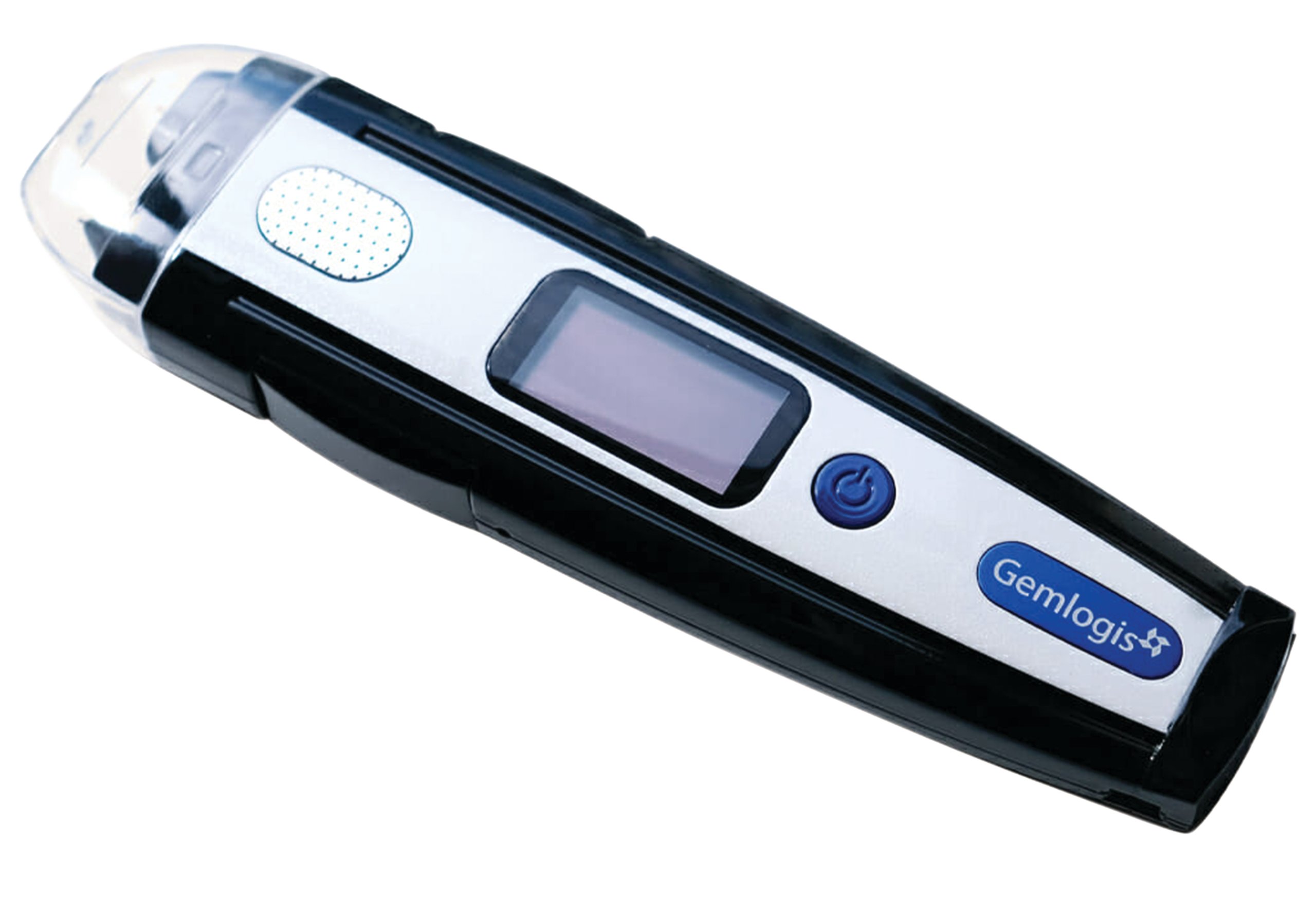 Optimize your process with our newest, all-in-one diamond verification instrument, the Gemlogis Belize Portable Diamond Verifier. The instrument allows you to verify both loose and mounted stones to indicate natural and lab-grown diamonds, as well as diamond simulants like moissanite. Portable and handheld, this tool gives you the ability to confidently assure your customers in seconds.  
We are always on the lookout for ways to offer brand new or upgraded additions to our inventory, and always with your business needs in mind. Our teams at Stuller are excited to present these solutions and products to give you the best in quality and dependability, and to add a fresh take to your holiday stock.  
Want more resources on holiday preparation? View our 2022 Holiday Trend Guide, or check out these past blogs for tips, tricks, and insights on how to stay stocked and ready:   
Five Bridal and Engagement Ring Trends to Know Ahead of Holiday Proposals 
Claire is a graduate of the University of Louisiana at Lafayette with a degree in Journalism. Her advanced writing background combined with her love of staying on top of the latest trends helps her find the perfect content to bring to the jewelry industry.