Explore our latest products for innovative ways to boost your offering and keep your business top-of-mind.
As we head into the second quarter of 2023, our experts at Stuller are more excited than ever to welcome all-new additions to our product selection — from one-of-a-kind tools to expanded selections, we're confident that you'll find just what you need to take your business to the next level.
Let's dive into a few new product selections that are sure to inspire a refresh for the new season.
Additional Stuller Bur™ Shapes and Sizes
Through continuous research, development, and feedback, our in-house experts knew that the ideal bur would need to consider precision, performance, and consistency. Designed with jewelers in mind, we sought to offer a unique, high-quality tool that could quickly and efficiently become an essential in anyone's kit — thus, the Stuller Bur™ was created.
Developed by Stuller Labs and manufactured by Dedeco, exclusively for Stuller, the Stuller Bur™ offers a perfect angle with CNC-manufactured fluting, giving every jeweler access to a smooth cut without sacrificing the integrity of their piece.
In our efforts to continue bringing you the right tools for the job, we have added new shapes and sizes of our Stuller Bur™ for an even wider assortment, ensuring that all jewelers can build a kit they can trust to fit their needs.
Enjoy new, high-speed shapes in size ranges starting as small as 0.25 millimeters and expanding up to 5.0 millimeters:
Cylinder
Cup
70-Degree Hart
45-Degree Hart
Cone
Bud
Round
Setting
Expanded Lab-Grown Gemstones
When it comes to increasing foot traffic and strengthening your customer base, expanding your product offering encourages anyone who enters your store to feel confident in their purchase based on their unique needs. After all, everyone deserves beautiful, cherished jewelry.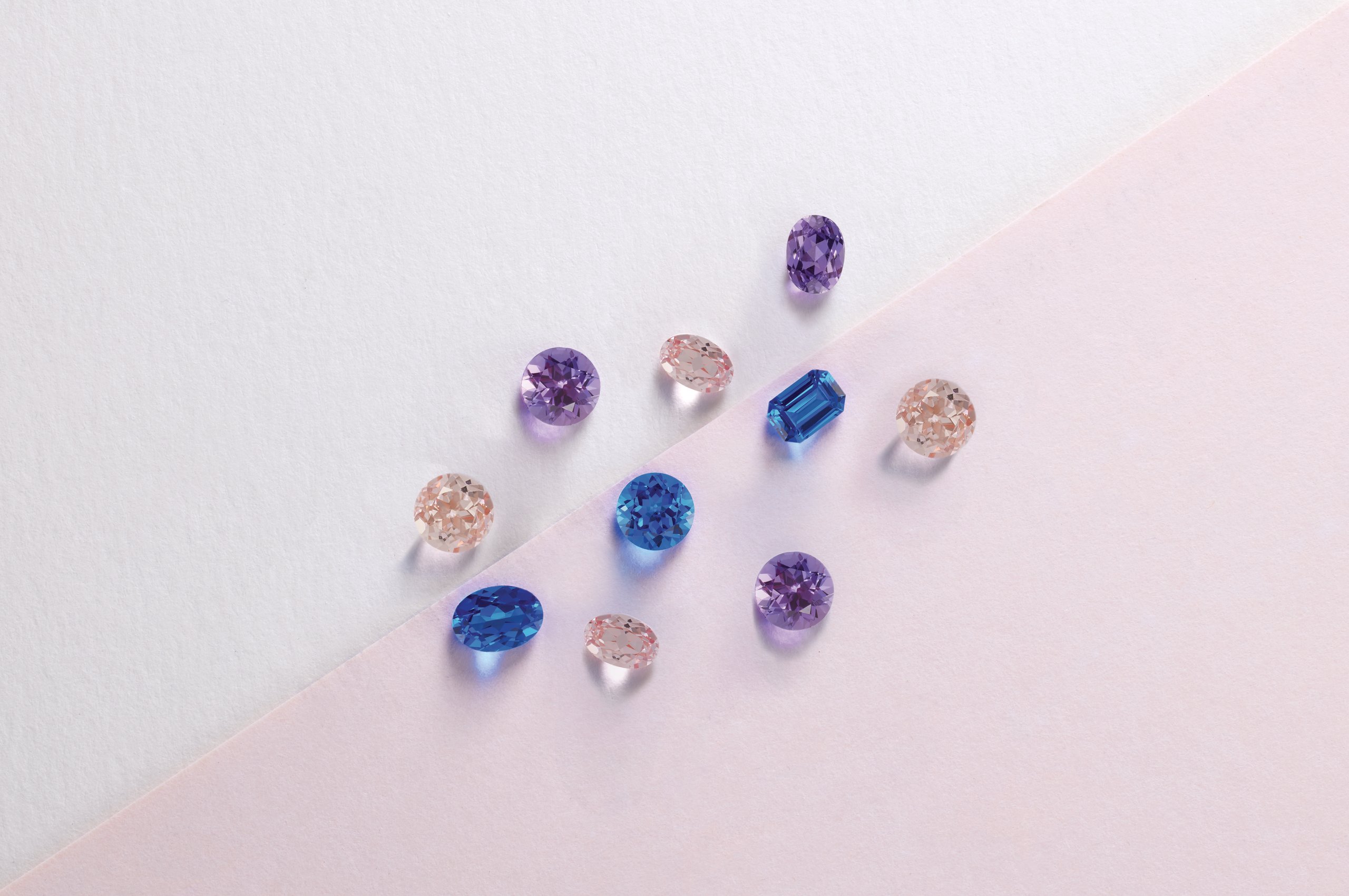 While lab-grown diamonds and lab-grown gemstones continue to rise in popularity throughout the industry and market, it's important to view your selection as an opportunity to give customers an option that feels right for their lifestyle. Our newly expanded selection of lab-grown gemstones brings you the beauty and shine of natural counterparts at a price point that's more flexible for your customers.
Stuller currently offers lab-grown gemstone varieties in Alexandrite, Emerald, Moissanite, Opal, Ruby, and Sapphire with more colors and shapes on the way. New to our selection of Sapphire are added shapes in champagne and purple hues with upcoming shapes and shades in lab-grown Spinel.
Be sure to check Stuller.com for upcoming additions to our assortment, and of course, reach out to our Diamonds and Gemstones experts for any inquiries regarding finding a truly one-of-a-kind stone.
At Stuller, we know the importance of having resources and supplies that will have you ready to start any repair or custom piece without worry, keeping you prepared for any job.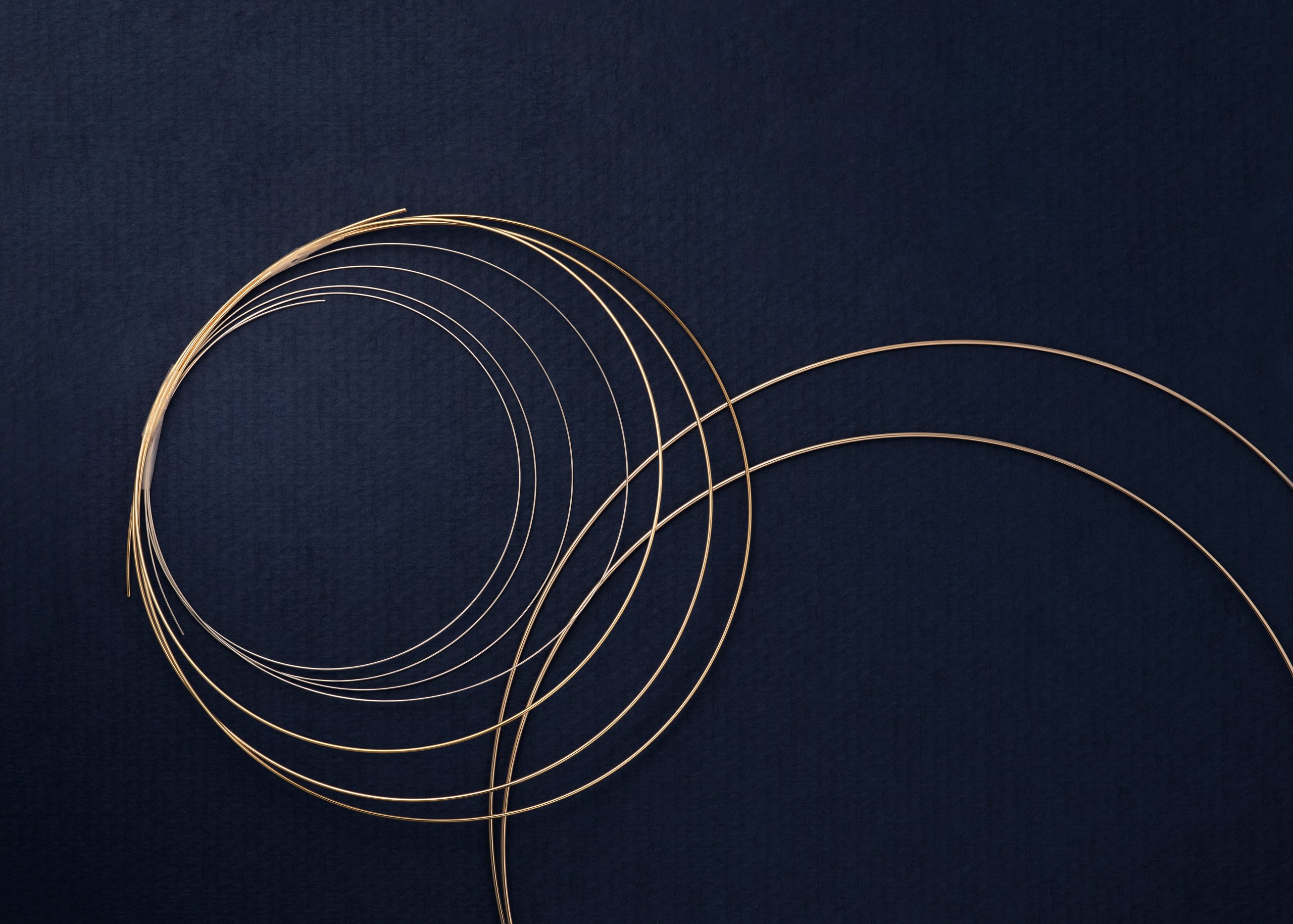 Having a complete selection of solder wire on hand improves time and productivity, and our experts are always looking for ways to bring you high-value supplies that are reliable, durable, and the right fit for anyone's kit.
For a multi-assembly piece, solder wire can give jewelers versatility and precision in flow and placement when joining metals — and, with new additions, you can be sure to have an even larger selection on-hand.
Now available in cadmium-free gold, silver, and Platinum options, our solder wire can be purchased in three gauges and multiple flow points, and up to 10 qualities.
Fresh Packaging and Displays
Simple elements can elevate any piece from your case to the customer by turning their purchase into an experience. Through eye-catching displays and elegant packaging, you can create a story for your business that can go beyond the sale, building a relationship with your customer for years to come.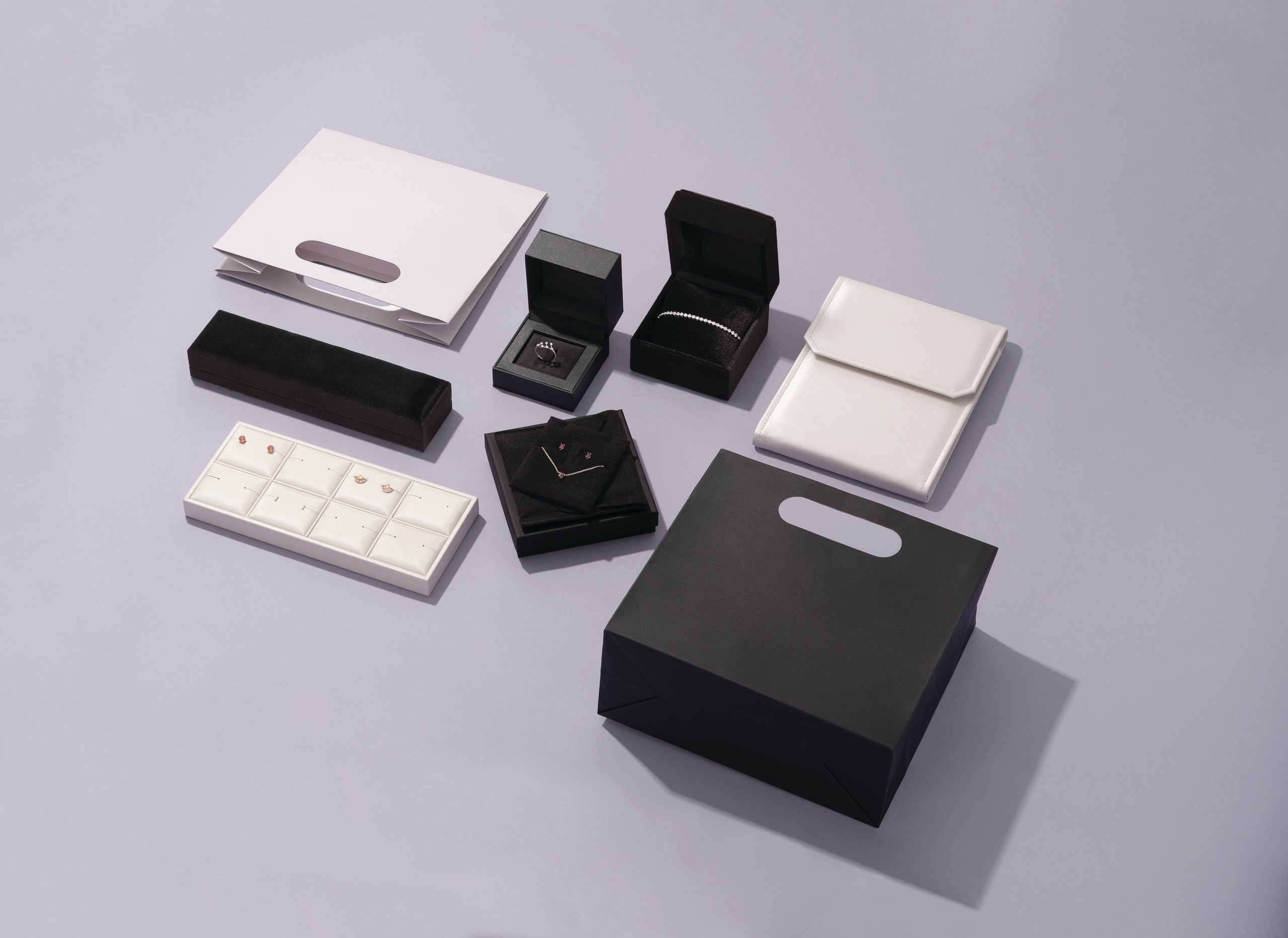 Give customers a new way to visualize jewelry trends with new displays — from necklace stacking to optimized chain display, you can design your case to meet your specific needs. For an added touch, explore new textured and matte paper gift bags in colors that easily keep your brand and business top-of-mind.
With Stuller's new additions in packaging and displays, you can be sure to have everything you need to leave a lasting impression. Take your process and selection of packaging to the next level with custom imprinting that will remind customers time and time again whom they can trust for pieces they'll cherish for a lifetime.
For more than 52 years, Stuller has remained dedicated to bringing high-value, quality products to all businesses in the jewelry industry, always keeping the independent jeweler and business owner in mind.
We hope that you enjoy our new additions, and as always, it is our top priority to give businesses everything they need to succeed, alongside the confidence to provide their customers with excellent service.
Stay tuned for quarterly updates on new products, webpage updates, and more!
Claire is a graduate of the University of Louisiana at Lafayette with a degree in Journalism. Her advanced writing background combined with her love of staying on top of the latest trends helps her find the perfect content to bring to the jewelry industry.