Discover Stuller's newest timepiece upgrades for work, play, or any time of day.
In 2021, watches accounted for $20 billion in U.S. sales, and if you've been thinking about adding watch services to your business, now is a great time. Offering watch services such as sizing, battery replacement, and repairs can create more foot traffic in your store and yield lucrative profits.
While your customers are getting their watch batteries replaced, they may want to upgrade their band as well — which gives you the perfect opportunity to upsell!
We created our new 2022 Watch Bands & Batteries Brochure to make it easy for you to browse our extensive selection of stylish watch bands in stock and ready to ship. Shop by band width, color family, and watch band type. With over 1,800 diverse options available, we have something to suit every lifestyle.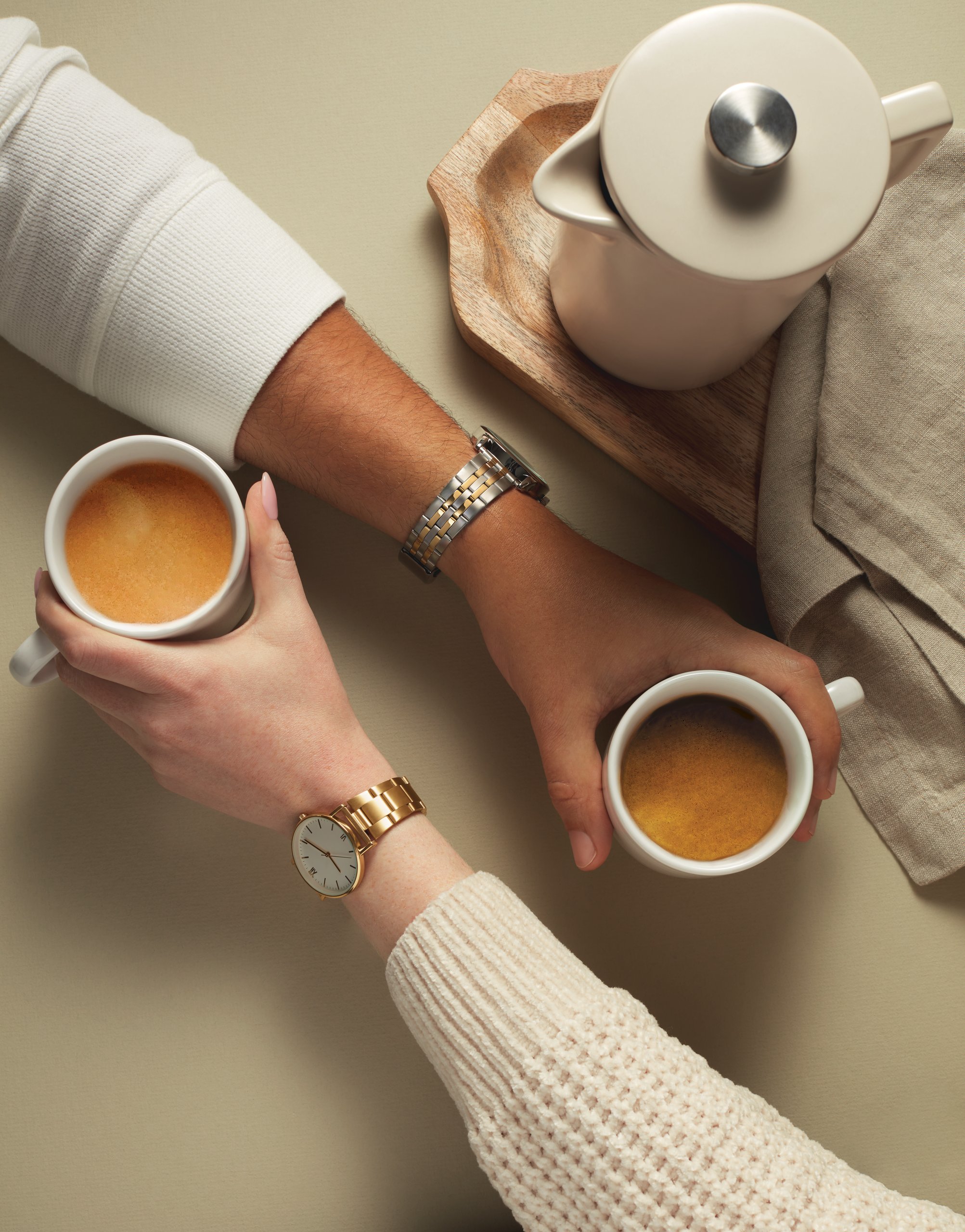 When people say, "It's all in the wrist," they are typically referring to someone who's so good at whatever they do, they make it look easy. Watch bands are the go-to accessory for self-expression, and what your customers choose to wear on their wrists says a lot about their personality.
Make it easy for them to find the type of watch band that fits their lifestyle for work, for play, and for any time of day. Here are six ways to wear timepieces well, from dressy to casual and everywhere in between.
For sophisticated updates and classic looks, our genuine leather watch bands are carefully crafted and available in full-grain cowhide leather and top-grain options such as lizard, alligator, and crocodile. We offer an extensive selection of lengths and widths, so your customers can enjoy the perfect fit.
For customers who want a premium choice in watch bands, we offer a variety of genuine Italian-crafted exotic bands made from CITES-certified exotic skins. Choose from ostrich, alligator, crocodile, and lizard in both flat and padded band options.
For great value, durability, and scratch and tarnish resistance, we have stainless steel watch bands in a variety of styles including expansion bands and classic link bands with both single-tone and two-tone finishing, plus some with multiple-end options.
#4 Performance & Diver Bands
Our performance and diver bands are popular with customers that take pride in their active lifestyle. These watch bands are versatile and exceptionally durable. Made from polyurethane and silicone, these unisex bands are sporty and stylish.
This is a military-inspired strap for the customer who strives for practicality. Attaching the strap to each of the watch's lug bars creates increased safety and security. Our NATO® watch bands are offered in nylon and leather materials.
A wide variety of customer profiles fit the smart band profile, especially since we offer both metal and silicone bands. The overall customer for smart watches leans towards a health-conscious user who typically is always on the go or has a demanding work-life.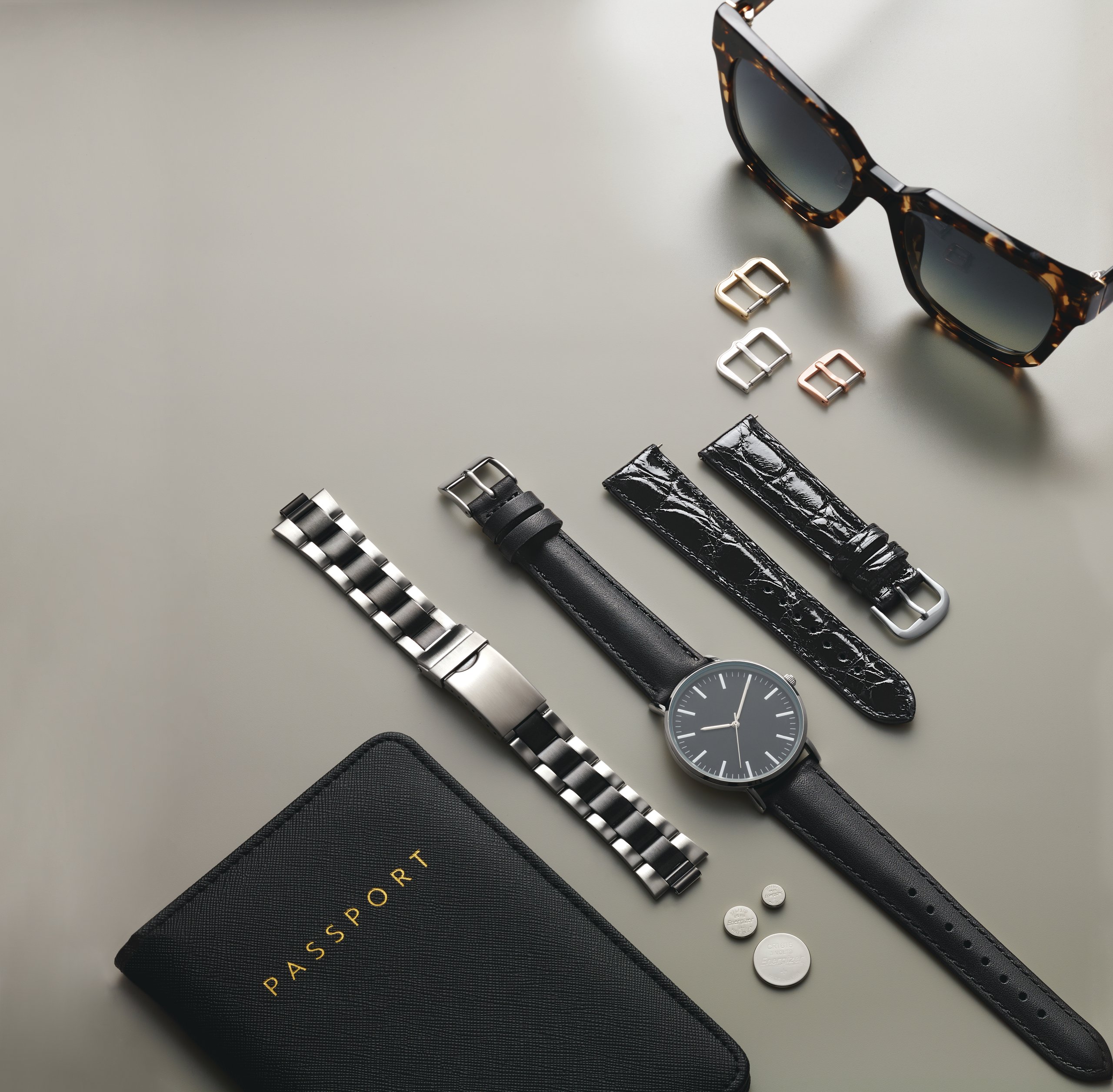 Ready to learn more about adding watch services to your business? See our complete selection of watch bands, batteries, equipment, hand tools, repair education manuals, watch supplies, buckles, and helpful how-to videos. At Stuller, we are always 'watching' out for you!
Product Manager, Packaging and Displays
I've been in the wedding industry since I was 17 years old • If I'm choosing dinner, it will always be Mexican food • On average, I have at least two boxes from Amazon awaiting my return home • I'm absolutely OBSESSED with my favorite human, my white-haired Labrador Retriever, Teal girl