Explore Stuller's new webpage for all the things needed to create restyled custom jewelry.
Heirloom pieces of jewelry are one of the most popular items passed down through generations. But what if the recipient wants to change the style to better suit their tastes? Dating back to ancient times, jewelers took gemstones and precious metals from one piece of jewelry to create a new one. They would reset family heirlooms into new designs for a jewelry makeover.
Jewelry restyling is the art of redesigning, reviving, or repurposing existing pieces to make them new and relevant for your customers. They choose a style that keeps the sentiment of their original piece – while you give new life to it in a way that's uniquely theirs. Jewelry should be worn and loved — not hidden from sight sitting in a box.
According to a recent study by The Knot, 83 percent of brides want their jewelry customized in some way, 51 percent want to change an existing style, and 32 percent want a completely custom ring. Offering restyling services will open your business to new lines of revenue and repeat customers.
Stuller has all the things you need to create a restyled piece of custom jewelry. Check out our new jewelry restyling webpage for flexible 3C designs, curated collections, and selling solutions with a variety of popular options designed to maximize sales. We have the resizing and restyling tools and supplies you will need to transform any piece of jewelry.
Restyling Stories From #TeamStuller
These Stuller team members utilized our restyling services to transform their existing pieces into meaningful, custom jewelry they love wearing. Let our teams' stories inspire you to create a unique, restyled piece with your customer.
#1 To Have and to Cherish

"My mother gave me her heirloom wedding set because she knew I loved it. Her platinum engagement ring had an emerald center with tapered baguette accents. The most special thing about my engagement ring is that my fiancé was a part of the restyling process. He chose a 14K yellow gold shank with a platinum head to hold the stones more securely. My ring has an emerald-shaped center with two emerald-shaped accents. I love the two-tone look because it really makes the stones pop."
"Something that holds a special place in my heart is my great-grandmother's engagement ring that she passed down to me many years ago. When the day came that I was planning my wedding day jewelry, I knew exactly what I wanted to do. The diamond from my great-grandmother's ring was repurposed into a beautiful pendant that I wore on my wedding day, and the memory of my great-grandmother will be with me for years to come."
"Rather than sell my old platinum wedding set for a fraction of the original price, I decided to keep it and have it redesigned into something new. I wanted a beautiful, fresh look to reflect my personal style. I fell in love with the asymmetrical aesthetic as well as the richness of the gold. My love for alexandrite also was an inspiration for this ring."
Jewelry Restyling Collections and Selling Systems
Want an easy place to start the conversation with your customers? We make it a breeze for you with our new webpage Stuller.com/Jewelry-Redesign-and-Restyling. Check out a curated assortment of our most popular flexible 3C designs and shop by type or by collections.
Give your customers the flexibility to restyle their fine jewelry with a our best-selling classic, vintage-inspired, and ever&ever® selling solutions. Each prototype piece within the selling systems is a flexible 3C design, which allows you to choose the stone type, shape, and size as well as the metal quality and color for a one-of-a-kind personalization experience. Design can be further customized using CounterSketch® or adjusting styles through Stuller's CAD/CAM services. 
The Classic Jewelry Restyling Selling System includes best-selling classic and modern essential styles, featuring simple accents, halos, and two-stone designs. There are six rings, three pendants with chains, and a product guide with all stone shapes available by style.
The Vintage-Inspired Jewelry Restyling Selling System features accented and solitaire jewelry in best-selling sculptural, milgrain, and art-deco designs. There are six rings, three pendants with chains, and a product guide with all stone shapes available by style.
The ever&ever® Core Bridal Program includes our 29 best-selling engagement ring designs in a range of on-trend styles for an unforgettable customization experience. As part of the program, you'll receive robust marketing support, rapid delivery, and customizable designs with an array of options. 
Restyling Tools and Supplies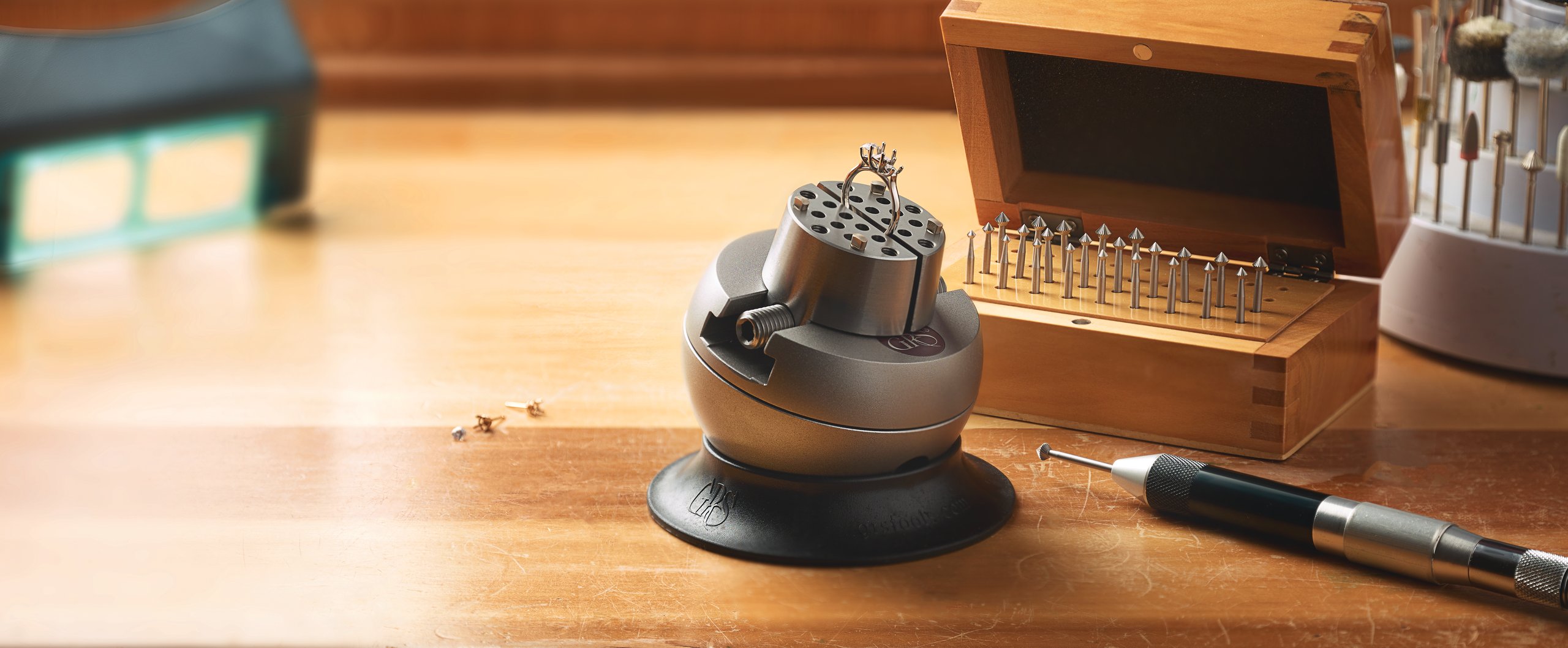 Once you have the mountings and customizable jewelry, you need to make sure you're equipped with the right tools for the job. We have all the essential tools and supplies you need to incorporate restyling services to your business including solder, sizing stock, settings, shanks, and pulse arc welders, to name just a few.
How-To: Marketing Your New Restyling Services
The demand for customized jewelry continues to rise and offering restyling services to your customers is a great way to establish relationships and gain their trust. It gives you the opportunity to handle their precious stones with sentimental value and transform their cherished pieces into something they will love wearing.
Be on the lookout for part two of our jewelry restyling series coming up in April from Hunter Trahan, Stuller's senior digital marketing specialist. Hunter will provide an in-depth guide on how to implement jewelry restyling services and the best ways to advertise it, helping you convert more leads and produce lifelong customers.
Cheryl holds a bachelor's degree in Broadcast Journalism from the University of Louisiana at Lafayette. Her extensive experience in the radio and print magazine industries and love of custom jewelry paved the way for her to become a Stuller storyteller.