Learn about these natural, one-of-a-kind fancy color diamonds plus shopping made easy.
Each one of our specialty diamonds are hand selected, one-of-a-kind diamonds that are as unique as the person who wears them. They help to make a personalized statement in a piece of jewelry, making it that much more special. Specialty diamonds are natural diamonds that fall outside of standard diamond norms. From earthy to energetic, our specialty diamonds bring together special colors and textures for a truly distinctive appearance.
For customers looking for a unique diamond, a specialty diamond is a great option. Far from colorless diamonds and traditional 4C grading, these naturally occurring diamonds are individual works of art appreciated for their organic look. Their truly unique appearances work beautifully with custom jewelry designs.
Specialty diamonds are available in a variety of amazing colors. Our primary hues are gray, black, red, brown, orange, white, yellow, blue and green.
Jennifer Lopez's first engagement ring from Ben Affleck in 2002 featured a gorgeous pink diamond. Fast forward to 2022, and he proposed to her again with another colored engagement ring! This time he went with a natural, extremely rare green diamond engagement ring that weighs a whopping 8.5 carats.
Green is her favorite color, and it's also her lucky color, since many amazing things happened in her life while she was wearing green. We predict specialty diamonds in various shades of green will be on-trend and in demand for 2022, inspired by JLo's stunning ring.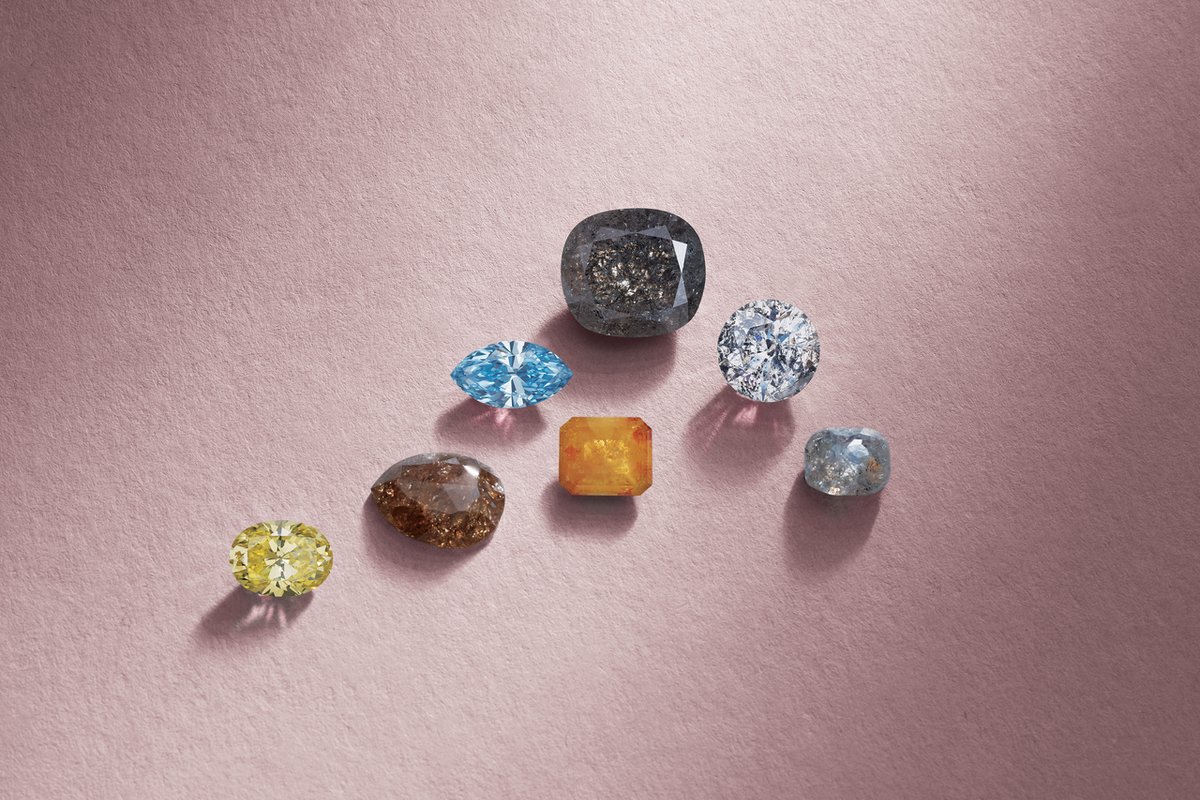 Our assortment of specialty diamonds includes many gorgeous colors to choose from, and our inventory is constantly changing with the trends. Earthy hues such as brown, cognac, champagne, yellow and orange are warm and intriguing, each with a story to tell. These colors can bring a dramatic flair or a fun twist to any jewelry piece.  
When shopping, if you come across specialty diamonds with more than one color listed, the ending color is the primary hue (body color), while the first color mentioned is the secondary hue. Some of these colors may be enhanced, and the enhancement will always be noted on our website by its specific AGTA (American Gem Trade Association) code.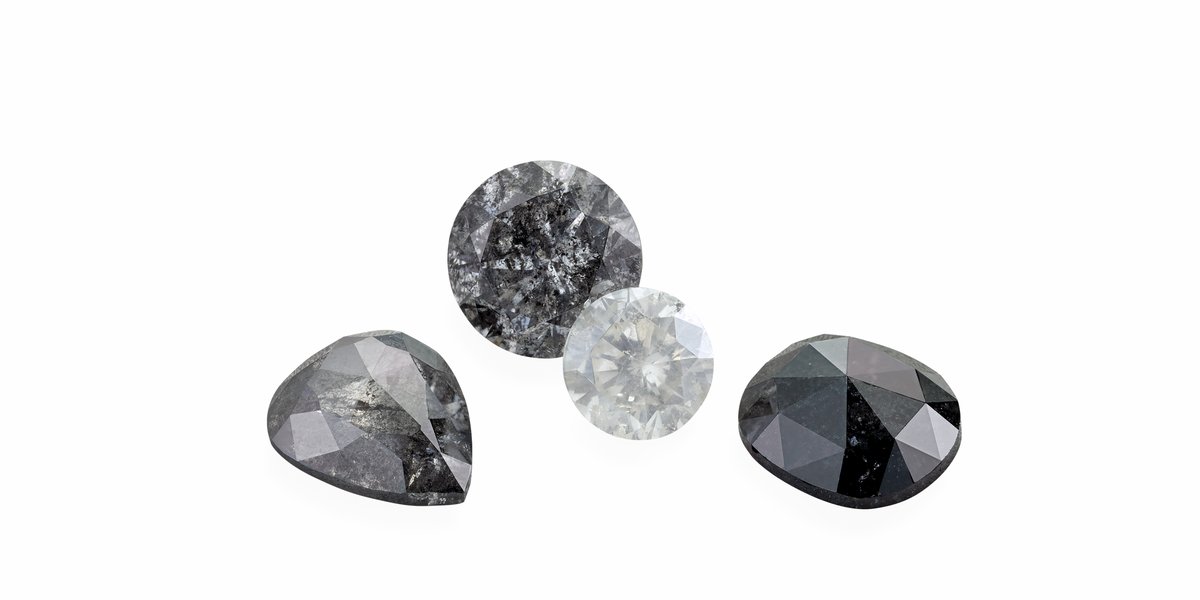 Gray specialty diamonds, sometimes referred to as salt & pepper diamonds, feature a mix of heavy black and white inclusions, creating mesmerizing textures which makes each stone unique. Mysterious and versatile with a gorgeous, speckled look, there are no two exactly alike. 
These popular gray diamonds make for a fun and intriguing alternative to the classic diamond. Some say the visible inclusions mimic the night sky filled with stars and galaxies, giving these Earth-made diamonds a celestial spin.
When shopping our gray assortment, take note of the three distinct shades used to categorize these diamonds. From lightest to darkest, these colors are Misty Gray, Ash Gray, and Marbled Gray.
When talking to customers about specialty diamonds, keep these points in mind.
To see what makes each specialty diamond truly unique, your customers can view 360˚ videos on Stuller.com.. Just click on the specialty diamond to see it in motion. These are videos of our actual diamonds, not a rendering.
Our wide assortment is ever-changing to keep up with the trends.
These diamonds are rated excellent for everyday wear.

A distinctly different diamond to be passed down from one generation to another.

Each specialty diamond comes packaged in our popular gel boxes.
Explore the possibilities by visiting Stuller.com/SpecialtyDiamonds.
Product Manager, Diamonds
Olivia attended the University of Louisiana at Lafayette, graduated with a bachelor's degree in Public Relations, and is certified through GIA as an Applied Jewelry Professional as well as a Certified Sales Associate through the American Gem Society. Years of digging through her mom and grandmothers' jewelry boxes lead to a love of diamonds and gemstones which she leans on every day in her role at Stuller.