From small starts to big wins, here are quick tips and free promotional graphics for your business.
Sandwiched in between Black Friday and Cyber Monday is Small Business Saturday®! It's an annual event that encourages consumers to shop locally in person and online at small businesses. It takes place every November on the Saturday after Black Friday and is a wonderful opportunity to increase sales for small businesses during the holiday shopping season.
How Small Business Saturday® Began
During the recession in 2010 — American Express created Small Business Saturday® on the Saturday after Thanksgiving to encourage people to Shop Small and bring more holiday shopping to small businesses. As the movement gained momentum, Small Business Saturday® was recognized by the U.S Senate and all 50 states in 2011.
Officially cosponsored by SBA (U.S. Small Business Administration) since 2011, Small Business Saturday has become an important part of small businesses' busiest shopping season.
"Historically, reported projected spending among U.S. consumers who shopped at independent retailers and restaurants on Small Business Saturday reached an estimated $23.3 billion" according to the 2021 Small Business Saturday Consumer Insights Survey commissioned by American Express.
Tools To Kickstart The Holiday Shopping Season
We're here to help your small jewelry business succeed during the busiest days of the holiday shopping season and beyond! Stuller celebrates local jewelry entrepreneurs and encourages shoppers to buy from small businesses in their area.
Our founder, Matt Stuller, discovered his calling in the jewelry industry when he was a teenager, and by 19 he had an 8×8' space in his father's orthodontic office where he cast and polished jewelry findings. While his father wasn't thrilled, Matt had a vision that wasn't to be deterred. He started off as a small business entrepreneur 52 years ago and has evolved Stuller into the international enterprise it is today.
Ready to increase foot traffic in your jewelry store on Small Business Saturday? This is the perfect opportunity as an independent business to kickstart the holiday season with support from your community.
Promote your Small Business Saturday plans with free, downloadable graphics to keep your business top-of-mind. Also, consider using these hashtags in your social media posts: #ShopSmallthisSaturday, #ShopSmall, and #SmallBusinessSaturday.
Get a free Custom Shop Small Soundtrack on TikTok to promote your jewelry store on Small Business Saturday. American Express sponsors the link to the Shop Small Soundtrack by Chlöe Bailey on TikTok. Consider using this custom soundtrack in your social media promotions.
If you're planning on having a Cyber Monday sale in person or online, download this free graphic to help promote your event. Use it in your social media posts and in emails to your customers. #CyberMonday  
We're Always Here For You
Stuller is here for you every step of the way with extended holiday hours. Our associates are ready to help you succeed during the busiest time of the year. Let Stuller be your one-stop resource for everything you need this holiday shopping season.
Stuller's Extended Holiday Hours
Monday-Friday
8:00 a.m.  – 7:00 p.m. Central
Every Saturday (Nov. 26-Dec. 17)
10:00 a.m. – 4:00 p.m. Central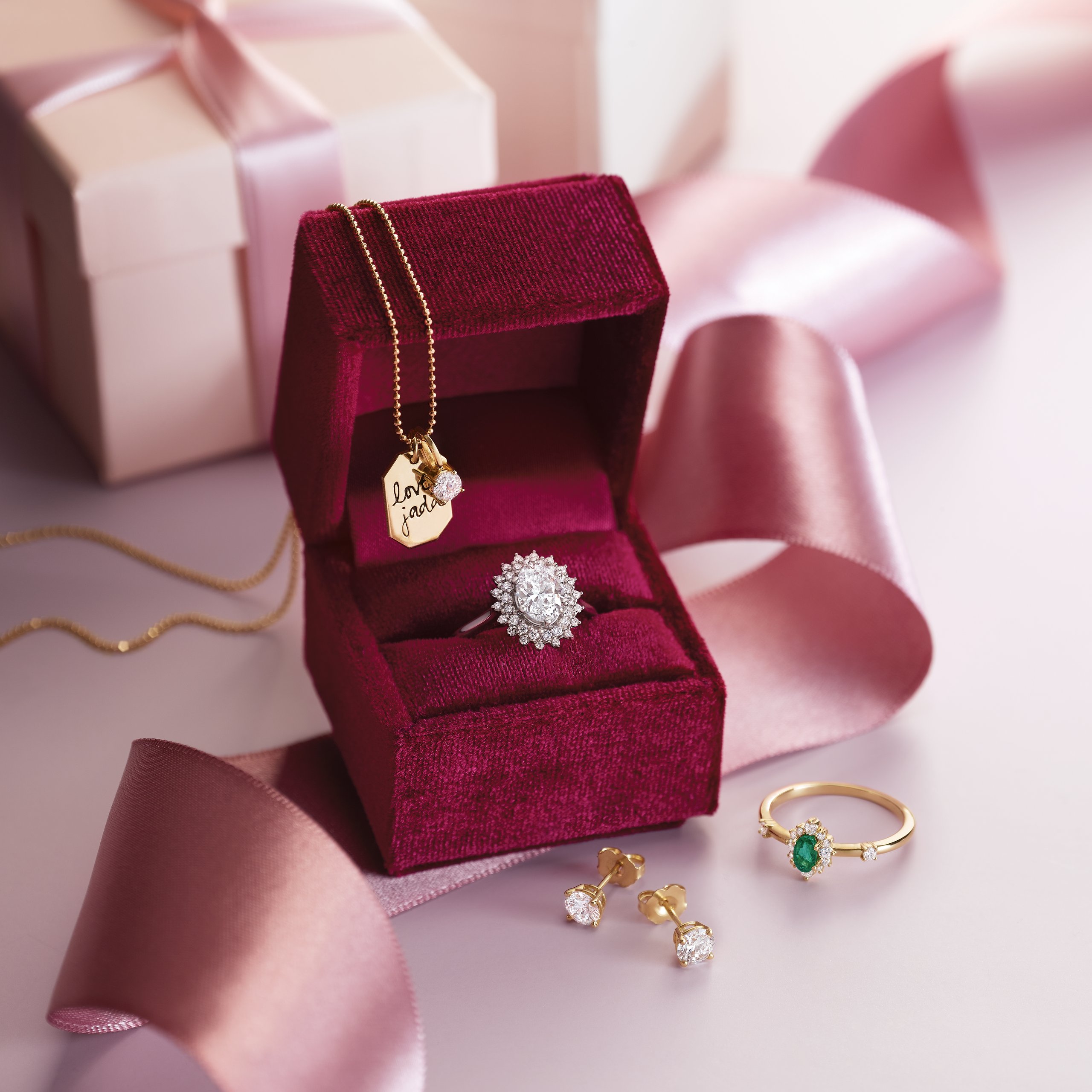 From on-trend picks to in-stock bestsellers that ship with rapid delivery, browse our vast, curated selection for holiday gifts that are designed to drive sales. View Stuller's 2022 Holiday Gift Guide and shop trending jewelry now.
Happy Holidays!
Cheryl holds a bachelor's degree in Broadcast Journalism from the University of Louisiana at Lafayette. Her extensive experience in the radio and print magazine industries along with her love for custom jewelry and people paved the way for her to become a Stuller storyteller.