Learn about the exciting colors, cuts, shapes, brands, and benefits in Stuller's new Moissanite interactive video experience.
Moissanite, known for its breathtaking beauty and sparkle, is an affordable diamond alternative. With the overall demand for lab-grown gemstones growing, it is a rising center stone piece going into holiday season proposals. According to Brides.com, Moissanite is one of the top six most popular engagement ring gemstones for 2022.  
Want to learn all about this sought-after gemstone? You're in the right place! We've added our new Moissanite interactive video experience to Stuller.com/MoissaniteBenefits along with educational information to help you and your customers.
A Great Selling Tool: New Moissanite Interactive Video Experience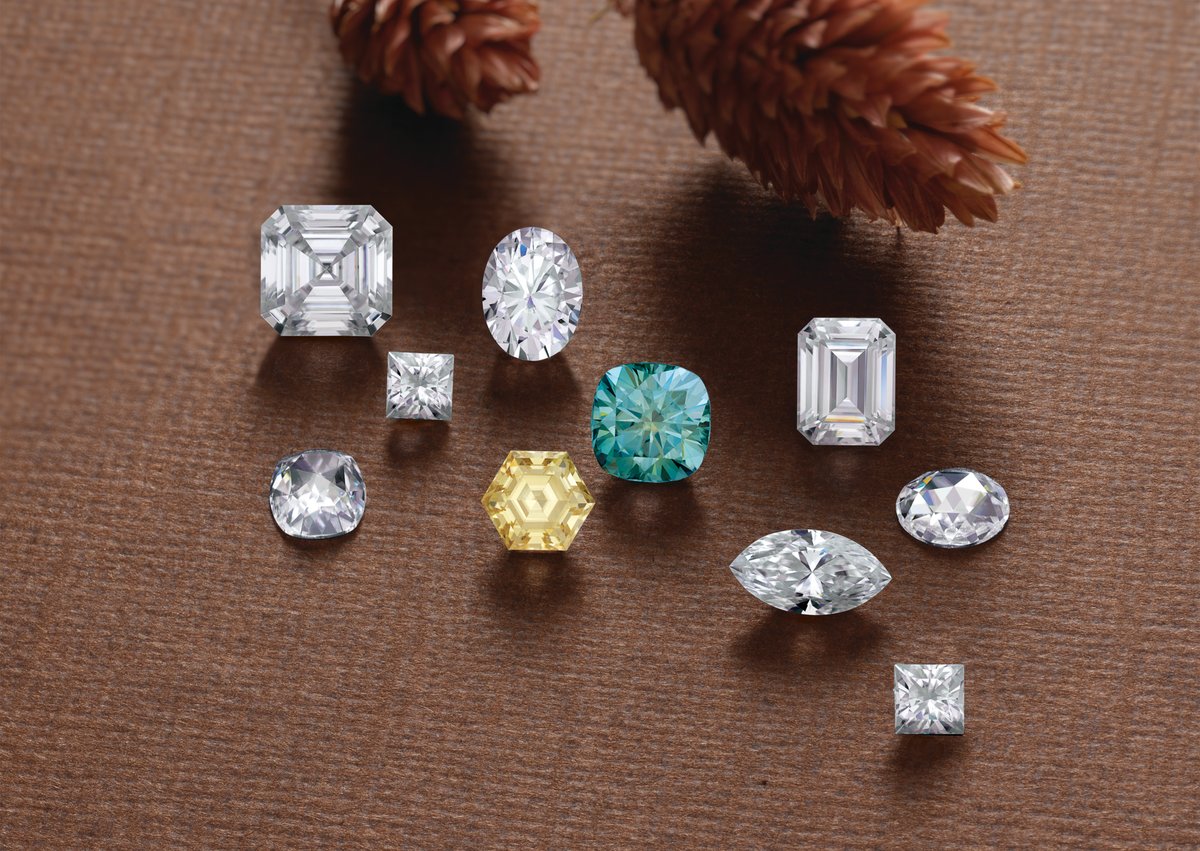 Stuller's new Moissanite interactive video experience is an exciting tool that you can show your customers to help them understand the difference of Moissanite compared to other gemstone types. This experience educates customers about the history of Moissanite, the various colors, cuts and shapes, brands, and benefits.
In my opinion, the Color Comparison section of the video experience is the most interesting part. It compares each of our colored Moissanite to another gemstone type of a similar color. Stuller's Moissanite offering includes colorless and fancy color options including blue, green, teal, pink, yellow, brown, and black.
Lab-Grown Moissanite: A Popular Diamond Alternative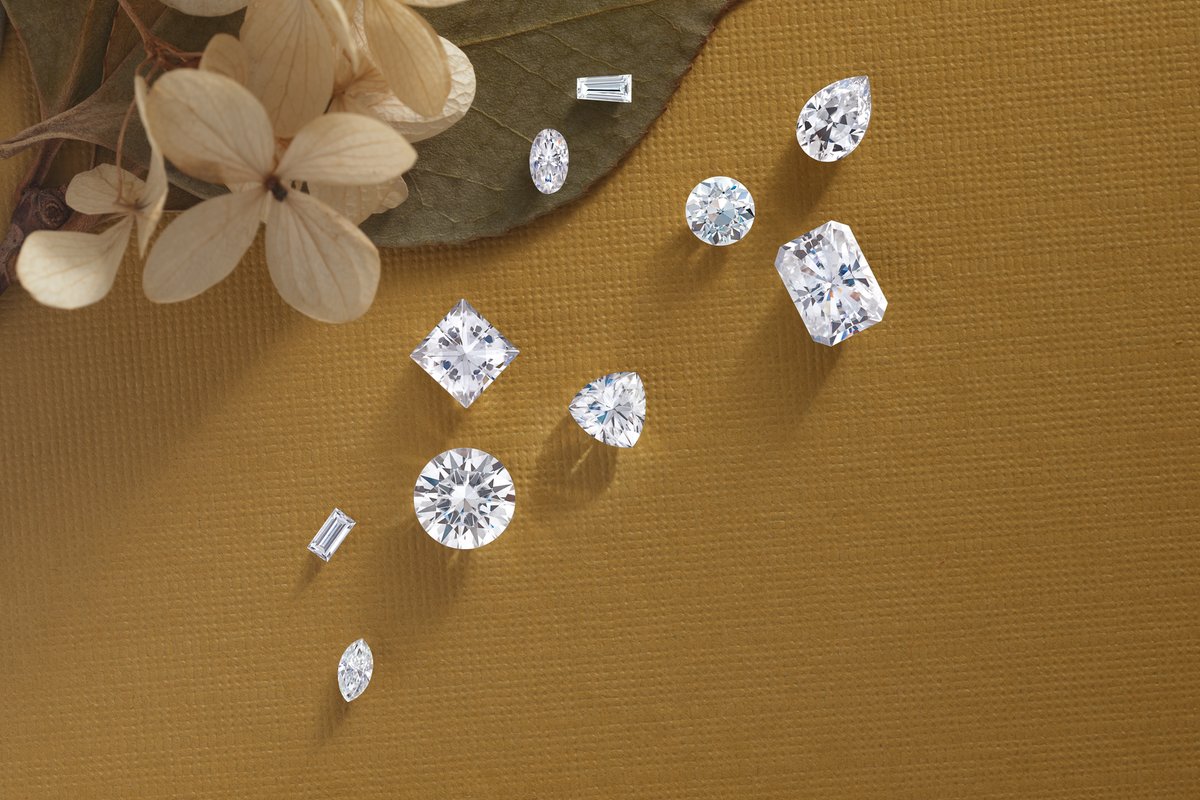 The benefits of lab-grown Moissanite are many — it's understandable why this gemstone has become such a popular diamond alternative for modern couples.
Durable enough to last a lifetime
Has a high tolerance to being scratched
Can be set into all types of fine jewelry
Exudes exceptional sparkle, rainbow fire, and brightness
Cost-effective price point
Get a larger stone for less
Stuller offers two luxurious brands — both are fabulous choices that are eye clean, loupe clean, and affordable. Charles & Colvard Forever One® Moissanite comes with a limited lifelong warranty to protect these premium gemstones from chipping, scratching, and breaking. Charles & Colvard is the original pioneer of lab-grown Moissanite in the jewelry industry.
Stuller Moissanite™ comes in a full range of shapes and sizes available in DEF and GH. The most popular sizes in round, oval, pear, cushion, and marquise shapes offer a rose-cut option, perfect for vintage-inspired and trending looks.
New Lab-Grown Moissanite 2022 Digital Brochure
You can now browse our new 16-page Lab-Grown Moissanite 2022 Brochure as a flipbook online or download it as a PDF.
A durable beauty, Moissanite makes a brilliant choice for any colored or colorless stone and stands in a league of its own with an affordable price point. To learn more about this amazing gemstone, visit Stuller.com/MoissaniteBenefits. 
Project Specialist, Merchandising
Morgan holds a master's degree in Business Administration from the University of Louisiana. Along with multiple certifications from AGS and GIA, her love and passion for all things sparkly give her the drive to help every customer find the perfect loose stone for every piece.