From bestsellers to new, on-trend styles, this year's gift guide will have you ready to help any customer find the perfect gift for Valentine's Day and beyond.
With February just around the corner, the season of love is quickly approaching — and so are shoppers. This year, we take a closer look at inspiration for gifts that encourage and celebrate the unbound possibility of love rediscovered, redefined, and reimagined.
To keep you top-of-mind and prepared for any type of shopper, our Valentine's Day 2023 gift guide includes Stuller's assortment of fine jewelry favorites and on-trend styles sure to have anyone blushing — from classic, timeless sentiments to personalized treasures, we've got you covered.
Read on to see our recommendations on jewelry trends and top-performing styles that are sure to give you a profitable Valentine's Day shopping season.
Tell a Story with Jewelry
Personalized jewelry continues to be one of the most reliable and popular trends, encouraging everyone to find unique ways to wear and share their story with the world. Stock your case with Stuller's assortment of personalization styles and offer a world of opportunity to any customer looking for a one-of-a-kind gift.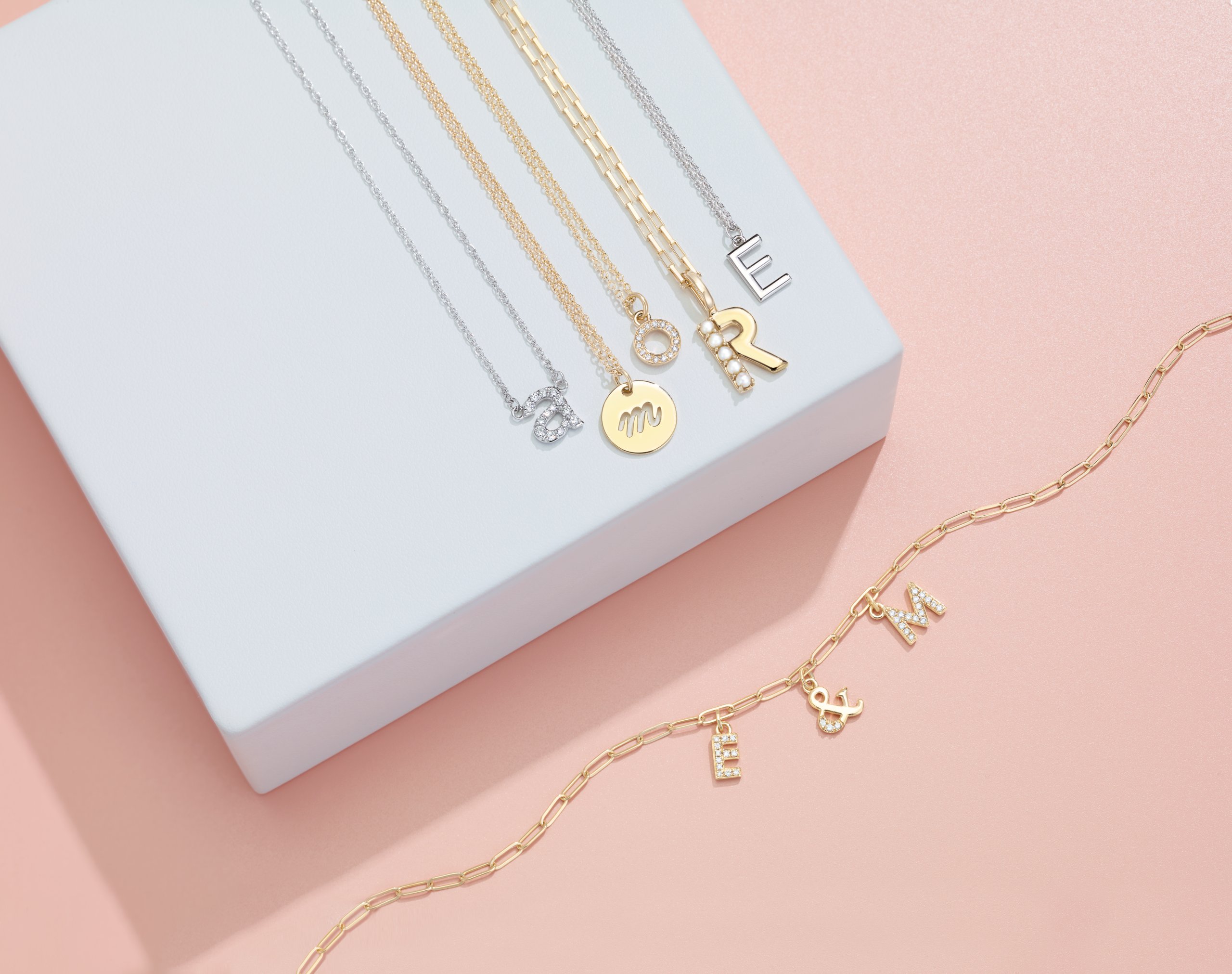 Earring studs, huggies, and hoops let anyone build a collection of pieces that match their personality, while cherished engravables, initials, and phrases capture the many ways to say, "I love you." Find ways to display multiple dangles and charms for a completely original piece they can treasure — and add to — for years to come.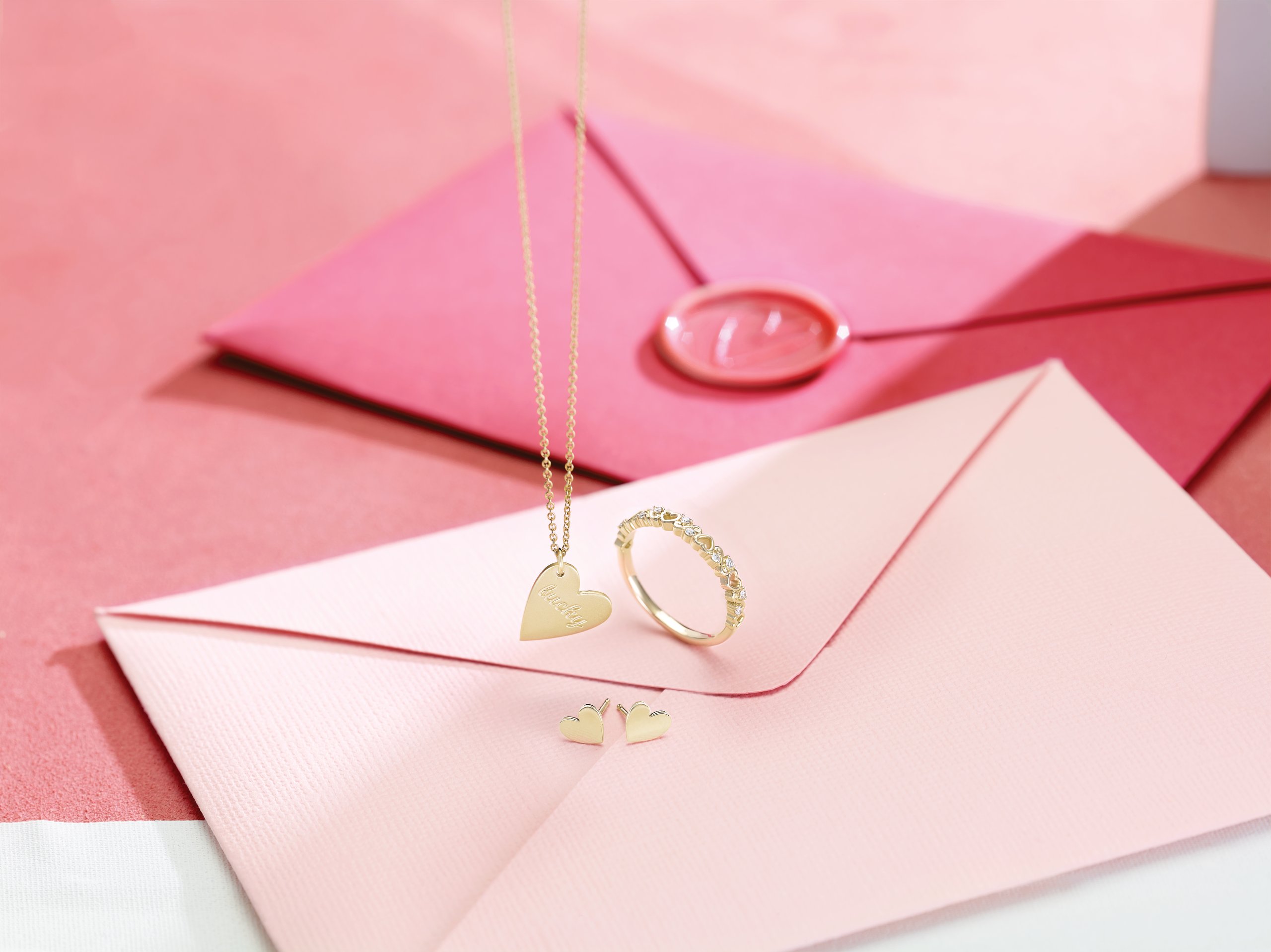 Looking for options that celebrate the season of love with a stylish approach? Add a bit of romance to your case with heart-shaped, stackable ring and pendant styles for easy, eye-catching gift options that will have any customer blushing.
In 2023, we're still seeing the rise of popularity in chain, making it a great gift opportunity for any occasion. This Valentine's Day, offer pieces that symbolize an unbreakable love and a strong connection with the gift that keeps giving — and, with more than 120 styles, Stuller has you covered with choices to fit anyone's personal style.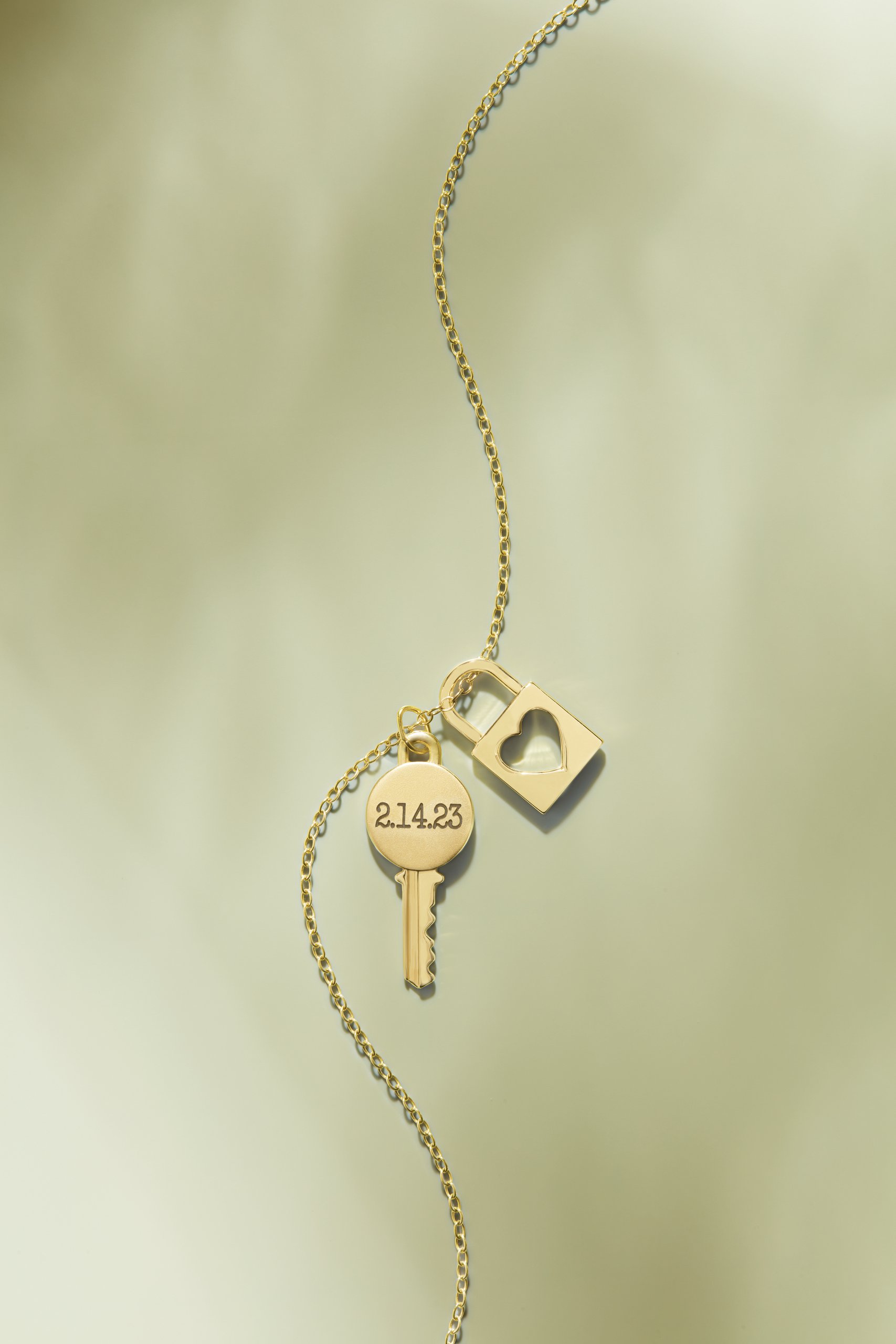 Go one step further with symbolic, chain-inspired pieces that allow you to wear the trend in exciting, fresh ways: rings, lock-and-key pendants, dangles, and more.
Pro Tip:
This Valentine's Day, consider exploring all your options to bring customers unique gift options, such as permanent jewelry services. With tools, componentry, and more than 300 variations of custom-length chain, Stuller has everything you need to offer a gift service that is versatile for anyone: couples, best friends, family, and more.
Shop custom length chain, and permanent jewelry essentials like dangles and links to build your collection. 
In this year's gift guide, we wanted to shine a light on options that will give your customers the confidence to find something special, and within their budget — enter our very own Modern Brilliance® collection. Stuller's solution for offering shining sentiments at enticing price points, all pieces within Modern Brilliance are exclusively set with lab-grown diamonds, bringing the luxury of diamond jewelry to anyone and any lifestyle.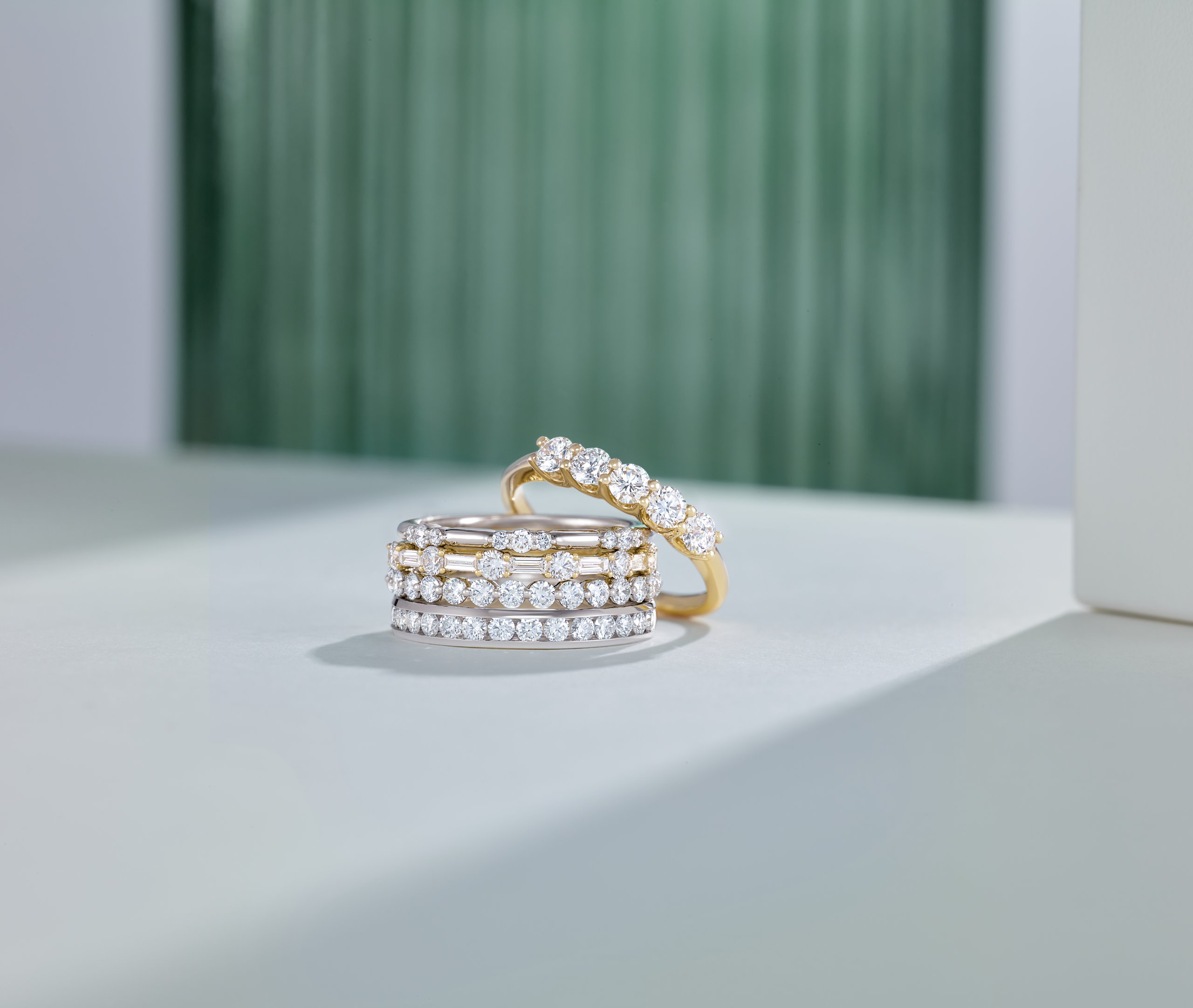 Make the most of your offerings this Valentine's Day with pieces that put a sparkle or two in their eyes, from statement earrings and timeless additions to stackable bands set entirely with lab-grown diamonds.
In 2023, we're seeing unique, detailed engagement ring styles take the stage with upgrades to accents and modernized bridal stacks. From enchanting engagement ring designs to accented and patterned bands, these bridal styles will inspire anyone to honor and commemorate their love from "I do" to "I always will."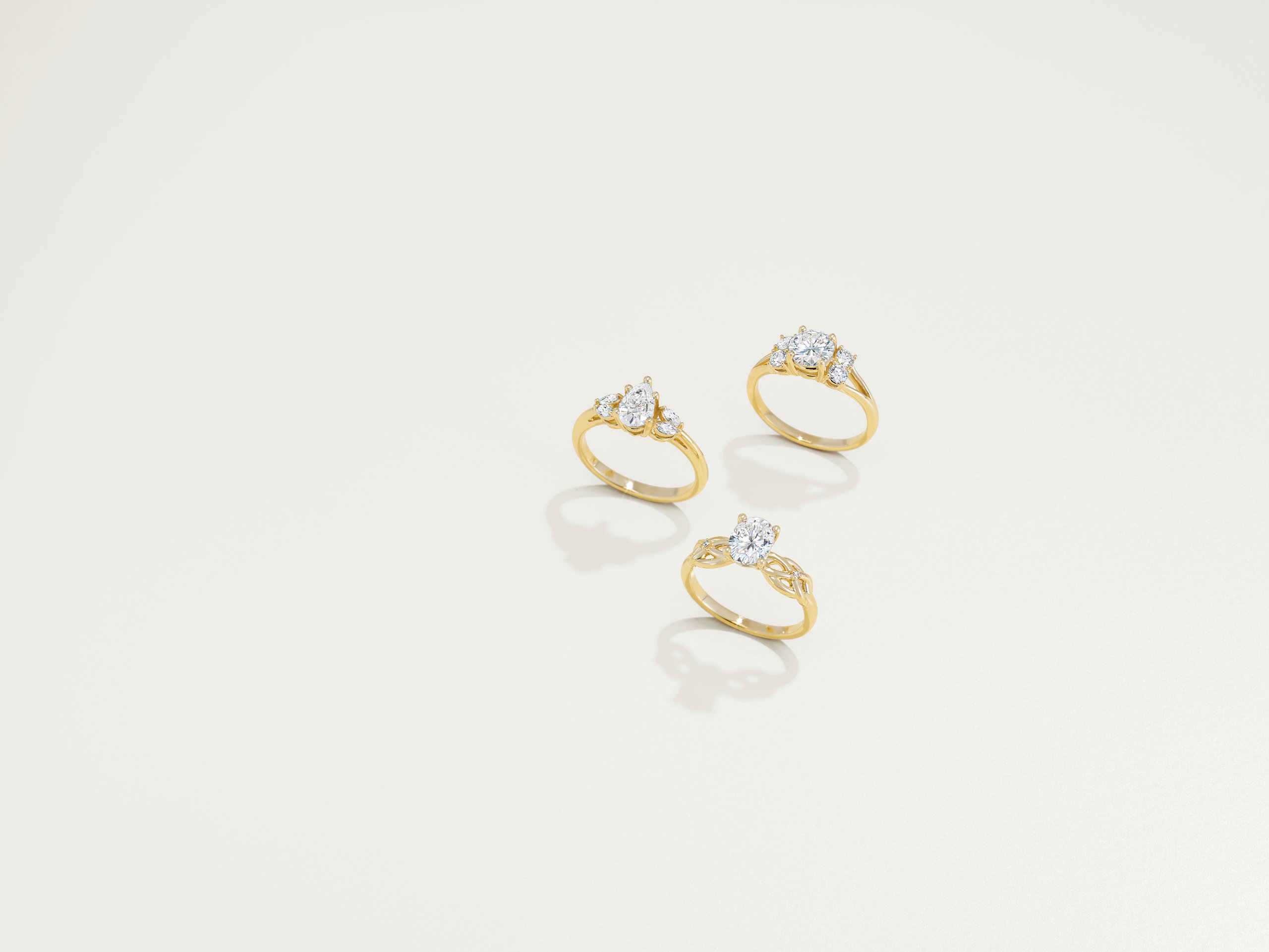 Showcasing our bestselling and newest additions to our bridal engagement ring selection, we've got you covered on everything from classic, solitaire mountings and delicate detailing to fancy-shaped accent stones — on-trend styles for any bride-to-be. For a customized shopping experience, take your offering to the next level with flexible 3C designs that give customers endless options in creating their dream gift for that special someone.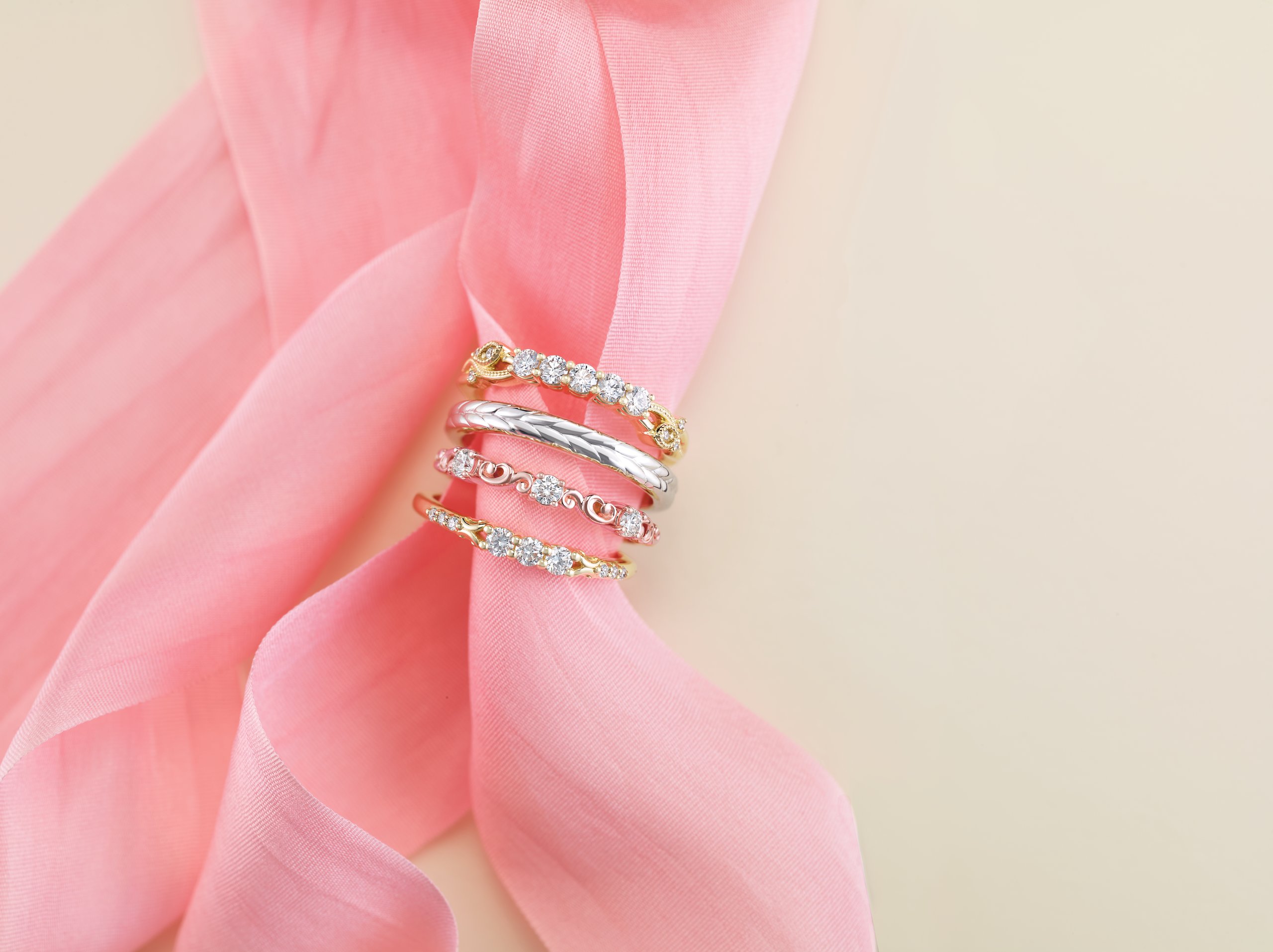 Encourage her to build and cherish her bridal stack with our latest anniversary and eternity band additions and contour bands in classic, modern, floral-and-heart-inspired styles that commemorate any milestone for this Valentine's Day and beyond.
Wrapped Up in You
Every step of the gifting process can be a memory made for a lifetime, and as always, Stuller has you covered. From rich textures to heart-inspired patterns, take the Valentine's Day unboxing experience to new heights with packaging that puts love on display.
Shop Valentine's Day-inspired packaging here.
Don't forget to let your customers know about what you have in store! This year, be sure to determine all the available ways that your business can prepare for Valentine's Day leading up to the holiday.
If you're curious about starting a social media campaign, check out our latest blog from our experts with step-by-step tips on how to use Stuller-provided imagery and captions — ready to publish.
Are you a Stuller First member? Consider becoming one today for even more access to imagery that is sure to boost business and foot traffic this Valentine's Day.
With this year's incredible inventory, Stuller is prepared to be your one-stop shop for gifts that are sure to make this Valentine's Day a memorable shopping season — in-stock gifts that come from the heart, with rapid delivery service to make sure you have everything you need to stay prepared.
Don't forget to check out our extensive Valentine's Day 2023 Gift Guide for more inspiration and product spotlights.
Senior Director of Fine Jewelry
I've been with Stuller since 2010 • Spending time in my rose beds makes me happy • I sing Don Williams songs too often and probably too loud • Every gift needs a bow • When in doubt, channel your inner Gene Kranz. "Work the problem, expect to succeed."