Follow these steps to perfect your customer's engagement ring and wedding band shopping experience.
Something that has become apparent in the last couple years is that a personalized shopping experience is key to standing out in the retail shopping market. As a result, 79% of retailers are investing in personalization, according to Forbes. In fact, 80% of consumers are more likely to make a purchase from a brand that provides personalized experiences. 
Relating that to the jewelry industry, The Knot says that 67% of engagement rings are being purchased in a retail store as opposed to online with half of those being local retail jewelers. Even with the rise in e-commerce and online shopping, couples are still wanting that special touch that in-person shopping provides when it comes to making an investment in jewelry. 
Now is the time to capitalize on this consumer desire and make your bridal shopping experience one that is personalized — providing each couple with a gorgeous, one-of-a-kind ring they will show to everyone. Using the tools within Stuller's Complete Bridal Solution, let's take a look at steps you can follow to create an end-to-end bridal customization shopping experience your customers will never forget. 
Step One: Make It Welcoming
Before your customer ever looks at a ring, consider everything they experience as they walk in the door. What is the personality of the sales associate? What is the overall look of the showroom? What are little things that can make the experience more memorable? 
A warm welcome into your beautifully designed showroom is a great way to start the visit. Perhaps you take bridal customers by appointment so that they have 100% of your attention. Offering them a drink in a comfortable chair as you get to know them and their desires for their ring are those little things that will ease them into the buying experience. It also fosters trust between you and the customer. 
Once the ice has been broken and conversations have begun to shift to the ring details, it's time for the next step.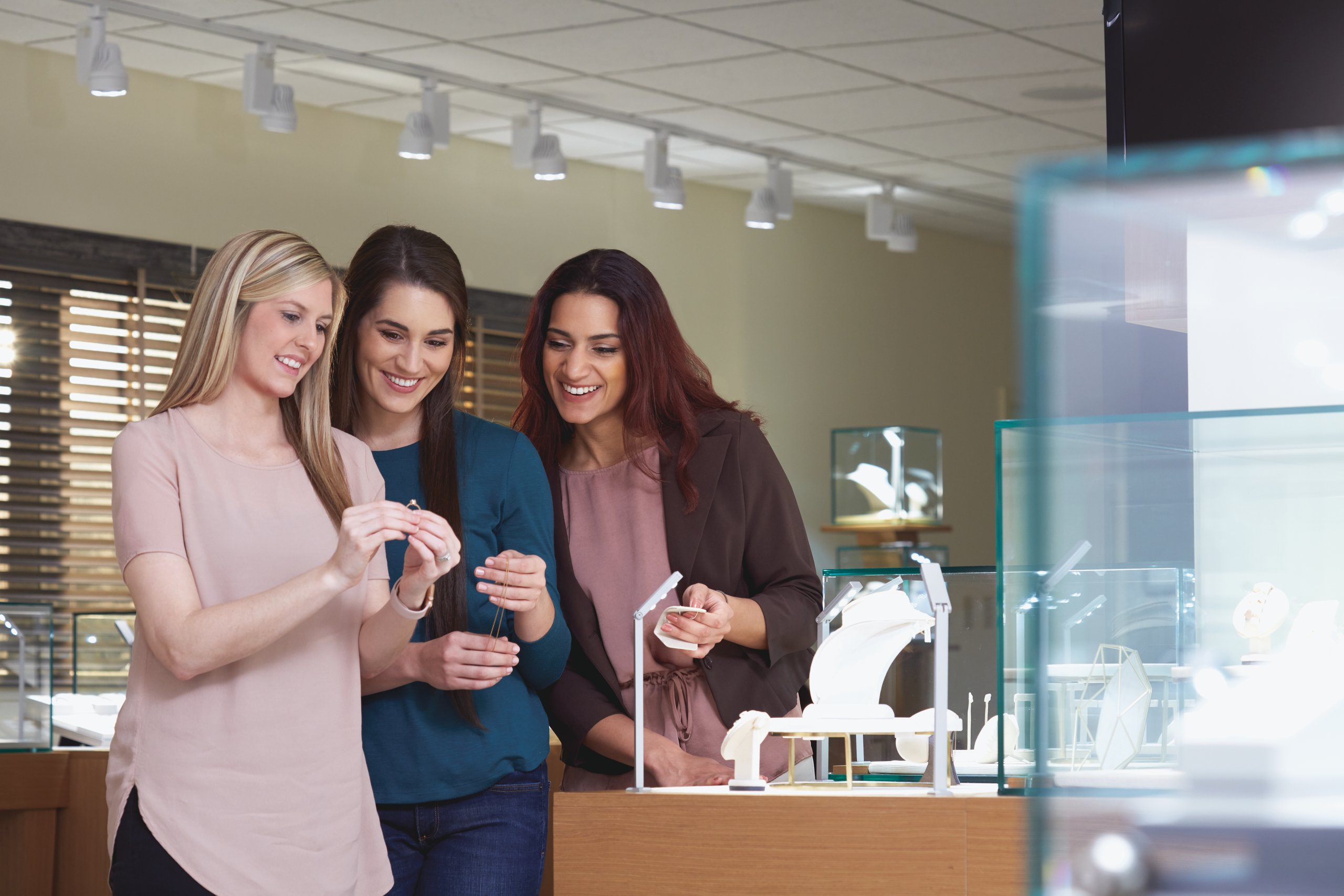 Whether the customer is looking for a simple solitaire, a halo style, a three-stone ring, or some other trending statement, you will want to show them options. But how do you show them a good selection of best-selling styles without having to invest in a large inventory? The solution is ever&ever®. 
ever&ever® is a complete in-case bridal program featuring high-quality, customizable prototype rings. Each ring within the assortment allows the flexibility to choose the stone type, shape, and size as well as the metal quality and color. The biggest benefit of ever&ever® is that it allows the customer to touch a physical sample of each style and then make it just right. Becoming an ever&ever® retail partner comes with a range of benefits, including robust marketing support. 
Click here to learn more about becoming an ever&ever® retail partner. 
Having found the right ring for your customer, the next step will really help them visualize their perfect ring.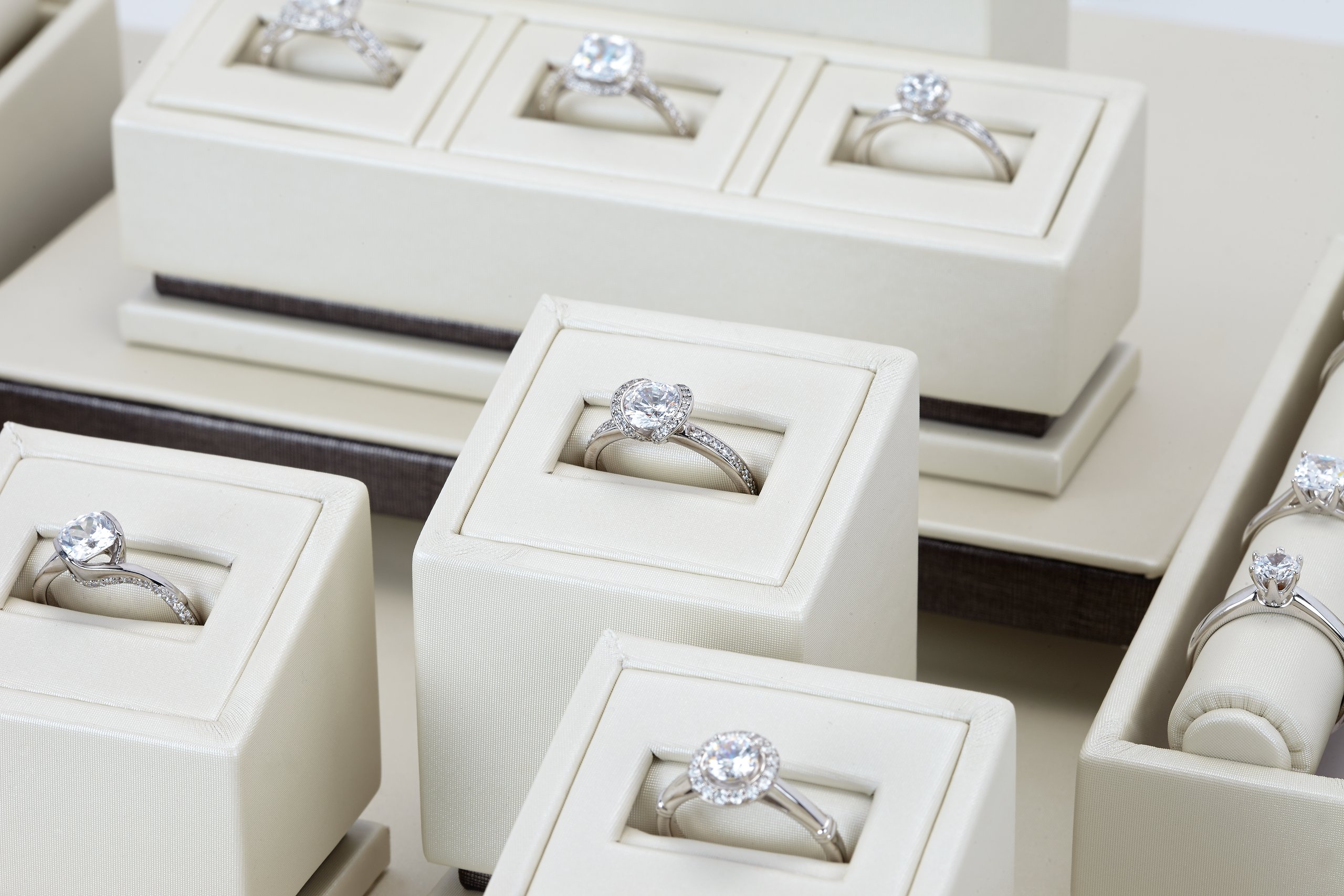 Step Three: Make It Unique
With the right ring style in hand, your customer will likely want to make their own adjustments so that it is truly one of a kind. That's where CounterSketch® comes in. 
CounterSketch is an intuitive 3D design software that provides access to a range of customizable styles and manufacturing options. All ever&ever® designs are included in CounterSketch with numerous possibilities for further customization. Add accent stones along the shank, turn a solitaire style into a halo style, provide a visualization of the design with a colored center stone of their choice, and so much more. Once they see their dream ring one step closer to reality, they are sure to fall in love. 
Click here to learn more about CounterSketch. 
With the last step of the custom buying experience approaching, it's time to bring their dream ring to life.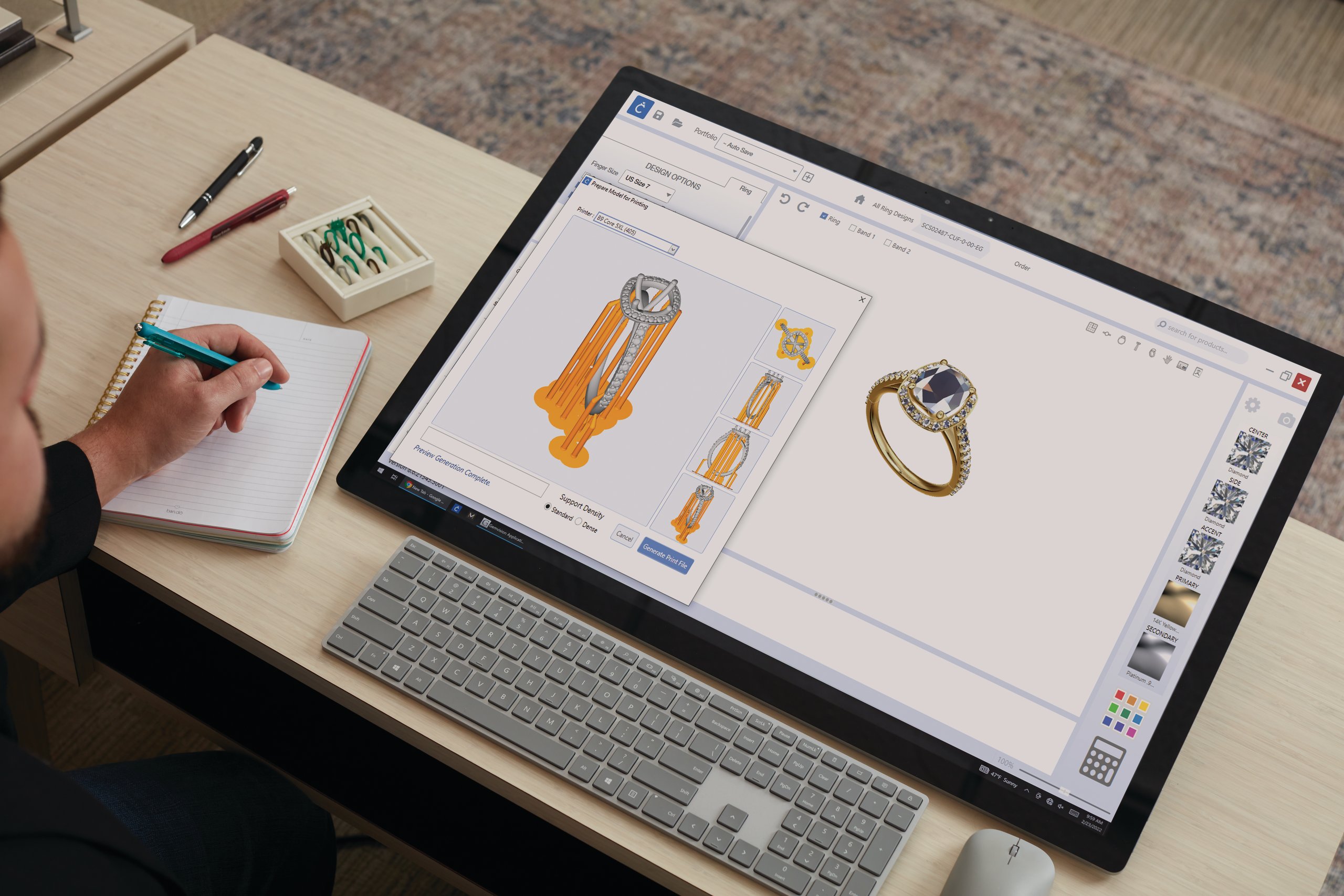 If you really want to stand apart from your competition, you'll want to offer something that'll really seal the deal with your customization shoppers. Wouldn't it be incredible if your customer knew what it was like to wear the ring they customized on their hand before even leaving the store? With the 3D printing technology of B9Creations™, that is certainly attainable. 
3D printers by B9Creations perfectly integrate with CounterSketch. Not only will they receive the interactive custom design experience with CounterSketch, but they will also be able to try on a non-castable resin sample of that custom design — all within the first visit! While the printer is doing its job, you have time to start discussions about dream wedding details with your customer, let them try on other pieces of jewelry in your case just for fun (like the perfect pair of wedding day earrings), or even direct them to a boutique or neighboring store to browse for 30 minutes. It's always good to have a reciprocal referral arrangement with your neighbors. 
When the resin sample is ready, let them try it on and feel what it's like to have a custom creation gracing their finger. By this point, they won't be able to resist making the purchase. 
Click here to learn more about 3D printers by B9Creations. 
Whether you make their custom ring in-house at your shop or with us through our CAD/CAM Services, your customer will be filled with anticipation as they await their dream piece.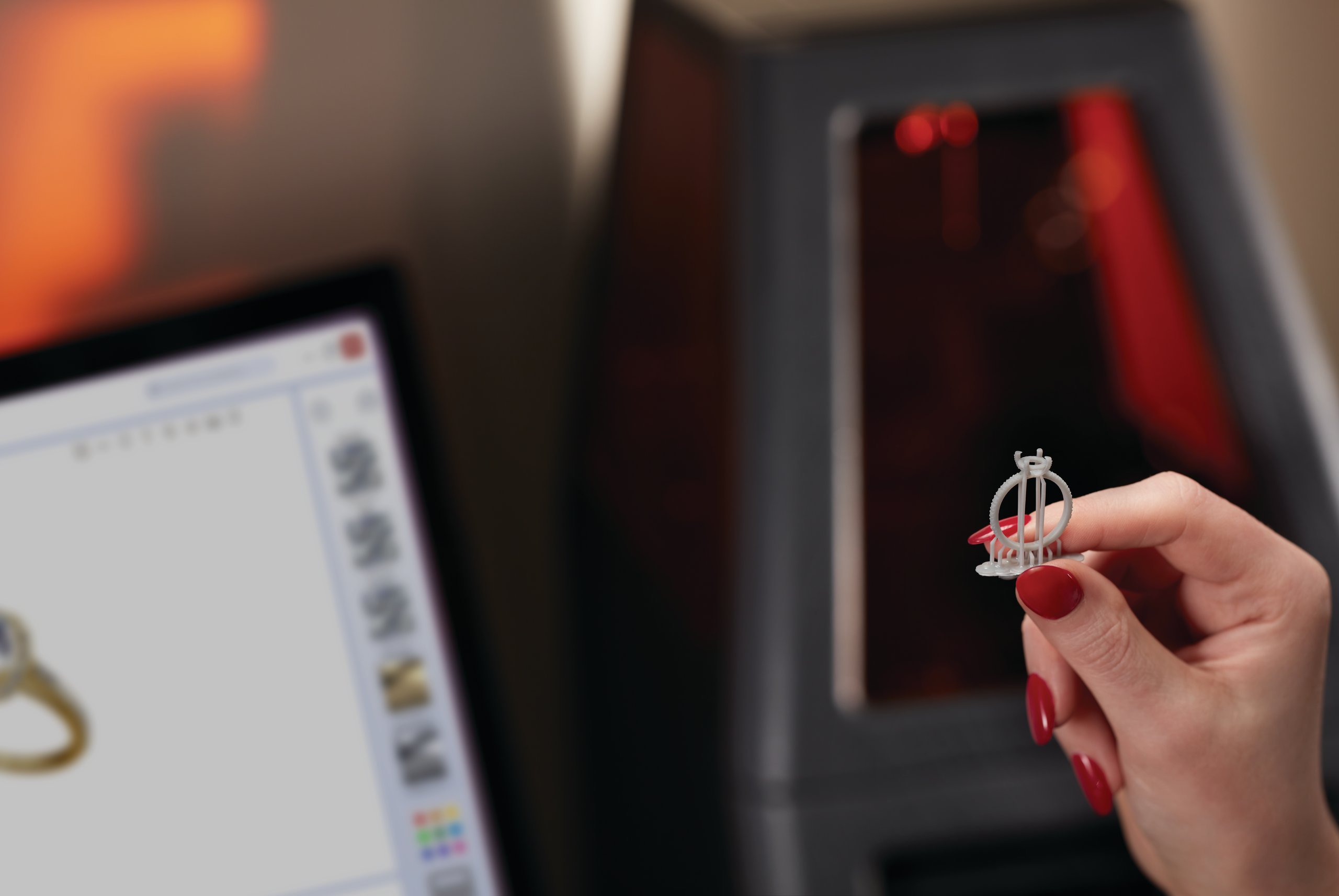 Take Personalization to the Next Level
Experiential retail is all about making a memorable shopping experience. You can read all about my thoughts on the subject in my blog post on making a memorable sale. When taking these extra steps to involve your customer in the customization process, you are sure to make the sale and boost business. 
Use the right sales tools and create an experience like no other. Then, watch your reputation grow as the ideal place to create a one-of-a-kind engagement ring. 
Taylor holds degrees in Political Science and Communication from the University of Louisiana at Lafayette as well as multiple certifications from GIA. His years in the wedding industry and love of fashion trends helps him write content for the on-trend and creative jeweler.