Let's dive into our top 6 on-trend colors for men's gemstone jewelry.
As men's jewelry evolved in the past few years, we're seeing guys being bolder with color, using it to express their individuality and make a statement. Colorful gemstones and genderless styles are huge right now and there really isn't a wrong color for men to wear.
Today we're going to dive into the top 6 on-trend colors for men's gemstone jewelry. When it comes to traditional types of men's gemstone jewelry — bands, cuff links, pendants and rings are all in the equation. But in the last couple of years, pearls made it into the mix, and broke all the rules.
Celebrity rappers, singers and musicians including A$AP Rocky, Harry Styles, BTS, Shawn Mendes, Pharrell, Swae Lee, Jaden Smith, and Gucci Mane have all sported various versions of pearls. Men in pearls has become a thing.
Guys don't have to be rappers or rock stars to wear colorful gemstones. It's become cool to show your true colors, whatever they may be. So, join the men in color movement, and wear the colors and styles that suit you.
Pearls come in many different types, sizes, colors, and shapes. I personally love a nice Tahitian pearl strand around 6-7mm. Also known as black pearls (Jack Sparrow would love these too), they come in metallic gray with green and purple overtones depending on how the light hits them. Tahitian pearls are formed within the pinctada margaritifera, or black-lipped oyster.
Tahitians are the most masculine of the strands shown here but a nice gold or cream-colored trend would look great with a suit and tie. Pearls promote calm and are said to bring the wearer luck. Pearl is a birthstone for June and marks the 3rd and 30th wedding anniversary.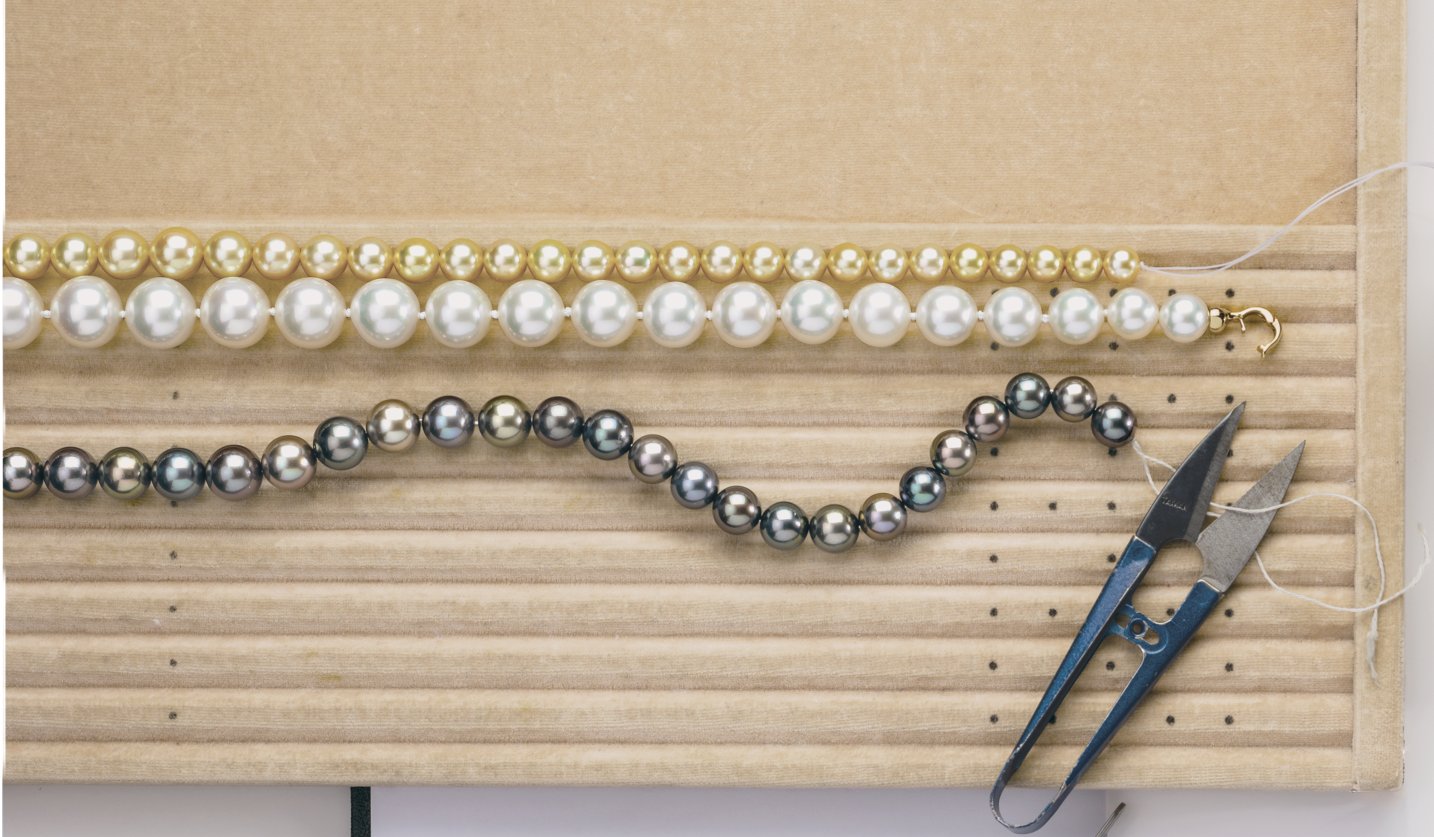 Imagine finding a rare 2.5 million-carat blue sapphire cluster in your backyard. That's exactly what happened last July in Sri Lanka's "city of gems." Workers digging a well in a gem trader's backyard discovered the "Serendipity Sapphire" worth $100 million. Blue sapphires are thought to promote wisdom and good fortune in those that wear them, and while most of us won't find them in our backyard, we can buy ones that fit our price point.
For men's gemstone rings, blue sapphire is always a solid choice. A blue sapphire will surely catch the eye of everyone your customer meets, while being durable enough to wear in the field or in the office. The blue sapphire is September's birthstone and celebrates the 5th and 45th wedding anniversary.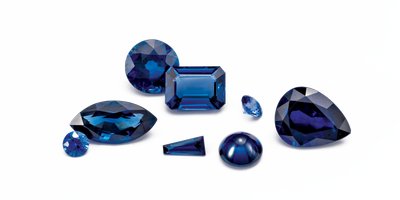 A gemstone that represents intellect and purity, tanzanite's cool, purplish-blue hues give off a dignity that anyone can wear with pride. It's known for its sparkle and rarity. Celebs including Kate Hudson, Sarah Jessica Parker, Kate Winslet and Anne Hathaway are all Tanzanite fans. Jay Z gifted his wife, Beyonce a 10+ carat cushion shaped Tanzanite ring after the birth of their daughter, Blue Ivy. (Smart move.) Personally, I am partial to seeing it in a platinum men's signet ring.
Some shade variations closely resemble cornflower blue sapphire. Discovered in 1967 in Tanzania, this gemstone is thought to enhance awareness, awaken the heart, and elevate the mood. It is a December birthstone and celebrates the 8th and 24th wedding anniversary.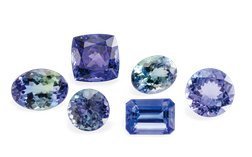 These are a personal favorite of mine, not only because they are rare, but when you see that dark-green hue, you will fall in love with it, just like I have. With a hue that rivals the finest emerald, it is more rare, less included, and less well-known.
At the 2021 Met Gala in September, Finneas O'Connell wore a 'Panthère de Cartier' ring, featuring tsavorite garnet and onyx set in 18-carat yellow gold. The gorgeous green Tsavorite garnet discovered in 1967, takes its name from the Tsavo National Park in Tanzania and Kenya.
Tsavorite garnets promote prosperity, vitality, strength, and calm. Garnet is the birthstone for January and marks the 2nd and 25th wedding anniversary.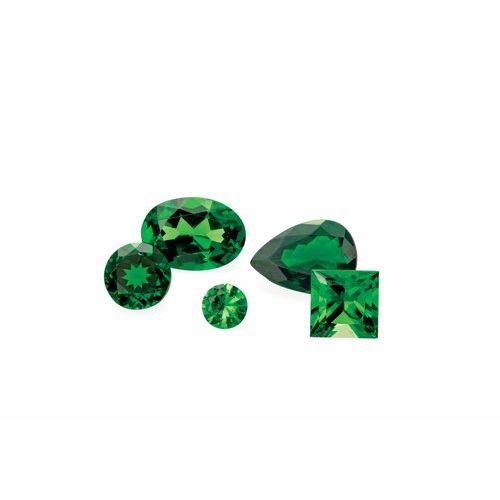 Mexican fire opals will show a range of striking, dark orange to a brilliant cherry red. They will give off the impression of a fire in your hand when placed in a ring. The fire opal is the national stone of Mexico and is mined almost exclusively in Querétaro, 125 miles northwest of Mexico City.
Fire opals are unique among opals in their uniform color and translucency. Mexican fire opals promote passion and love. Opal is an October birthstone and marks the 14th wedding anniversary.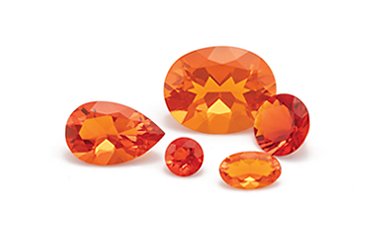 Onyx has been a timeless favorite for men's signet and intaglio rings going back to ancient Rome. An onyx is sleek, subtle, and powerful. When you investigate the deep darkness of an onyx, it's easy to get lost in its seemingly endless depth. This gemstone makes a classy statement in rings and cuff links.
Onyx, the symbol of protection, pairs perfectly with a parent protecting the household. This gemstone is thought to enhance confidence and authority, and to guard the heart from romantic obsession.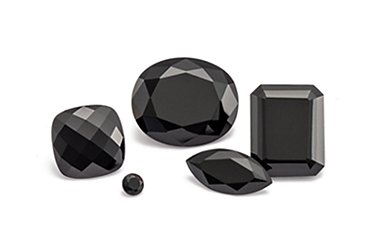 These are a few of our stunning, colorful gemstone rings and cuff links for men. Explore the many options we have available for creating custom men's gemstone rings which would make perfect gifts for graduation and Father's Day. Browse our entire men's jewelry collection to see our vast selection of stylish bands, cuff links, pendants, rings, chains, tie pins, bracelets and more.
For calibrated cabochons, calibrated faceted gemstones and Notable Gems® visit Stuller.com/ShopByColor and check out our Spring Gemstone Color Palettes blog for even more inspiration.
Men are free to wear whichever colorful gemstone moves them and be confident in their choices. So, join in on the men in color movement today!
Assistant Gemstones Buyer
Cody has been with with Stuller since 2021. Along with multiple certifications from GIA, his love for the science and history behind gemstones has allowed him to have a unique outlook on trends coming to the industry.