Check your list twice — the last stretch of the 2022 holiday shopping season is here, and Stuller's reliable offering will keep you prepared for any shopper's request.
From gilded treasures to sparkling stocking stuffers, Stuller's fine jewelry team has been preparing all year to keep inventory stocked and ready, providing you with curated, just-in-time gifts that any customer will love. With even more prep for the 2022 holidays, we're excited to offer new favorites and bestsellers to create the ultimate essentials that are ready to ship with rapid delivery.
Check out these in-stock, must-have styles that will have last-minute shoppers gleaming as they browse your case for the perfect gift.
Chain, chain, and more chain — if you've locked into the hottest trends, you're likely no stranger to the world of opportunity that chain has seen this year! Breaking boundaries and becoming a fun, fresh take on style and aesthetics, we saw a huge rise in the popularity of a new way to sport the basics in anyone's collection: permanent jewelry.
Custom bracelets, necklaces, anklets, and more became a highly sought service, bringing back the importance of jewelry as an experience for many. The good news? This trend is here to stay, and with Stuller's breadth of assortment for custom length chain, we've got you covered with everything you'll need to keep your shop up and running with any service you plan on providing for the holidays and beyond. Take a look at a few of our bestselling styles to have on hand:
Pro Tip
Whether you're venturing into the permanent jewelry business for the holidays or prepping for the year ahead, having the right tool for the job is your key to providing customers with excellent, reliable service. At Stuller, our range of pulse arc welders gives you the flexibility to find equipment that fits your needs while also being confident in quality and precision.
Shop Pulse Arc Welders on Stuller.com find your newest addition. 
Get Personal with 302® Fine Jewelry
This year, we saw major inspiration with smaller pieces making a big statement, encouraging everyone to tell their unique story in a fresh way. What better way to celebrate the gift-giving season than to offer styles that feel personal? Here are a few on-trend designs that are sure to hit the mark: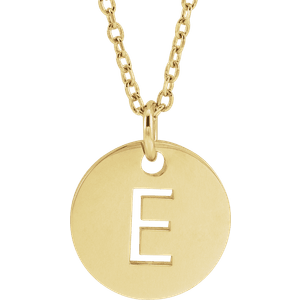 Initials make great, everyday additions to anyone's style, with a sweeter touch. Try one for a small nod to the wearer or a loved one, or provide the option of multiple for a one-of-a-kind spin. Offered as a pendant and a necklace, this piece is a good base to encourage the start of a charm collection, or as an addition to any chain.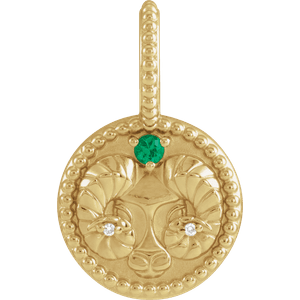 It's no surprise that celestial designs are still trending — take a new approach to personalized jewelry with zodiac-inspired charms that are perfect for wearing alone or layered with other charms for a unique storytelling experience. A perk? The bail of this charm is designed with passage space that'll fit with practically any chain in the collection.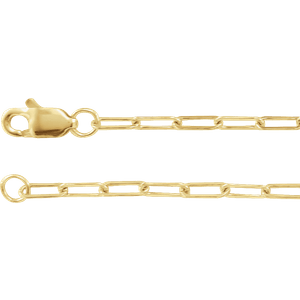 Simple and versatile chains make excellent gift options for anyone on the list. Pair this choice with any of the above pieces to complete the look.
Sleek and chic, a simple earring style makes for a gift idea that seems to never go out of style.
Our team loves a good diamond or gemstone huggie or hoop earring for a glimmering statement to any ear stack, or, worn alone. Show off exciting shapes like straight baguettes or give your customers a selection of classics to choose from like brilliant diamond and freshwater pearl options.
With any of these in-demand pieces, gift-givers can be certain they're making a great choice.
Made for Everyday: Diamond Stud Earrings
Shining staples are a great way to provide gift ideas that feel special for any occasion, and diamond earring studs are sure to find their way onto anyone's wish list. Perfect as gifts or self-purchases, these styles might be the best selection to have front and center. Enter diamond earring studs: an eye-catching essential that celebrates the elegance of any wearer.
Take it a step further: go traditional with a classic pair or dive into the long-standing trend of layering and stacking for an opportunity to find repeat customers.
Looking for a wider assortment? Offer your customer the attainable luxury of lab-grown diamond jewelry with handpicked styles from Modern Brilliance®, Stuller's curated collection of fine jewelry, bridal jewelry, and findings set exclusively with lab-grown diamonds.
Designed to bring the timeless look of diamond jewelry to any customer, lab-grown diamond jewelry delivers elegance at a price point they'll love — without sacrificing quality or carat total weight. Provide in-stock and ready-to-ship essentials like lab-grown diamond stud earrings, huggies, and necklace options that entice last-minute shoppers to find the perfect gift.
Celebrate a Year to Remember
For some, gifts represent precious moments, and during the holidays, the sentiment stands true. Encourage your customers to celebrate a year of personal growth and change with designs that embrace and reflect their 2022 story. Themed charms remind them of a special moment, while signature pieces make personal treasures.
A Brighter Season with Stuller
With only 15 days until Christmas Eve, we hope that our team's curated list of favorites gives you the confidence boost needed when gearing up for the peak of holiday shopping. Help your customers in making this holiday one to remember with gifts that drive sales and create cherished moments — in-stock, ready to ship, and perfect for any last-minute requests.
From on-trend, in-demand pieces to timeless additions, Stuller aims to be your one-stop resource for an easy holiday selling season.
Get inspired with more from our selection of holiday gifts and essentials in our Holiday Gift Guide, and for more resources on tips and tricks, check out our Holiday Learning Series:
The Latest in Diamonds and Gemstones
Senior Director of Fine Jewelry
I've been with Stuller since 2010 • Spending time in my rose beds makes me happy • I sing Don Williams songs too often and probably too loud • Every gift needs a bow • When in doubt, channel your inner Gene Kranz. "Work the problem, expect to succeed."