Explore personalized ways to enhance your brand through Stuller's range of custom packaging, displays, and services.
Maybe you've already developed and secured a customer base from generations of outstanding service, or your brand-new jewelry business is looking for a way to grab the attention of new clientele. In a highly competitive market, any jewelry business can benefit from unique methods to welcome new customers and encourage repeating ones, but where do you begin?
One of the most effective investments for creating a memorable and exceptional customer experience is through your branding and telling your story. From imprinted logos on your packaging to a completely customized display, Stuller stays ahead of the curve with vast product assortments and personalized service, making it easy for you to choose, design, and easily reorder to keep your business running smoothly.
Discover how you can get started with Stuller's personalized branding solutions and custom imprinting services that help keep your business in mind for customers.
Why Should You Consider Custom Imprinting?
As a jewelry business, the impact of custom imprinting can go beyond just adding your logo or brand name to products or packaging. By taking a creative approach to your branding strategy, you also offer a cohesive and personalized experience that not only sets your business apart from competitors, but also increases brand recognition, fosters customer loyalty, and boosts professionalism.
To get started with your venture into custom imprinting, look no further than Stuller's packaging and display collections that give any business the perfect foundation for establishing its name and reputation with eye-catching colors, fabrics, aesthetics, and more.
Stand Out with Stuller Branding Solutions
When researching effective packaging and how it will coincide with your brand, you have the opportunity to think outside of the (ring) box. Treat everything that leaves your store as your business card — if you've cultivated a memorable experience with the perfect piece, the storytelling continues with your packaging and logo!
In today's market, customers can be influenced by branding strategies of any size, starting as small as printed logos on jewelry pouches or polishing cloths, and extending to entire case displays. With Stuller's complete variety of branding solutions and imprinting services, there are many options to create a visually appealing product that leaves a lasting impression.
Neutral colors and smooth textures make for a classic feel while interesting shapes and eye-catching shades take a modern approach to simple packaging elements — no matter what you choose, Stuller has you covered.
At Stuller, our broad variety of packaging collections feature boxes, gift bags, and more, in shapes and sizes that are sure to be appealing to any unique customer. If you're just getting started, we recommend building a cohesive color scheme that is either closest or complementary to your logo or brand. You can also try exclusive packaging that fits your marketing strategies for events like the end-of-year holiday season, especially case displays.
Looking to create a showcase display that sets your storefront apart from others? With Stuller's own Case by Case® offering, you can access the ultimate solution for made-to-order, custom jewelry displays that bring your brand, business, and sales floor to life — low minimums, personalized service, and quick delivery. 
Choose from our premium assortments of fabrics, colors, and display elements to create a combination that matches your vision or select from pre-assorted starter sets for easy setup. You can also explore additional branding options exclusive to Case by Case displays, such as silk screening, and debossing.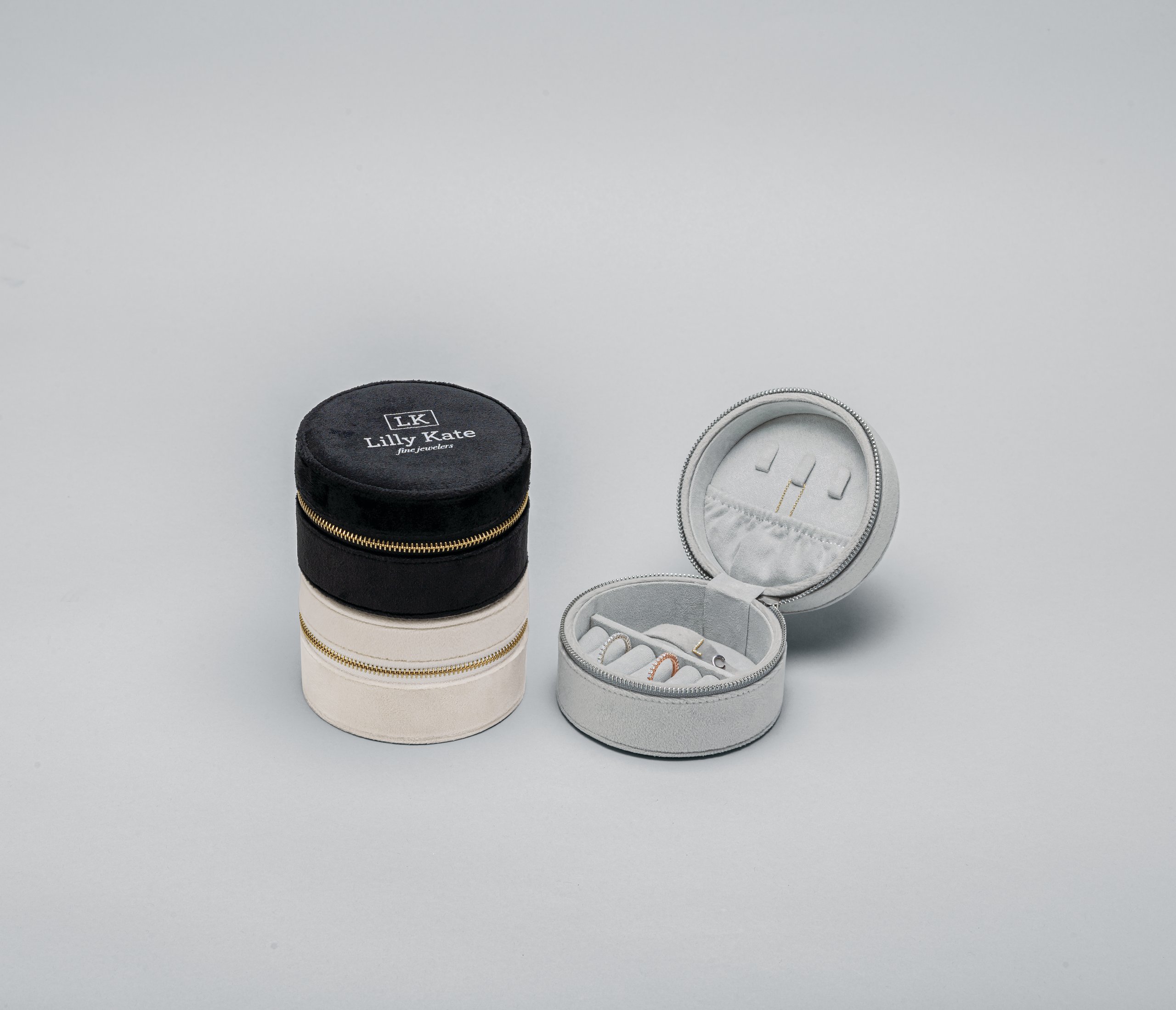 Salesfloor essentials like boxes, gift bags, gift wraps, and tissue paper are timeless and reliable, but every customer is unique — offering fresh packaging additions is a great way to cater to their personal needs. Try offering custom imprinted travel cases that keep their most precious pieces safe and in one place or reimagine the functionality of jewelry boxes with branded pouches.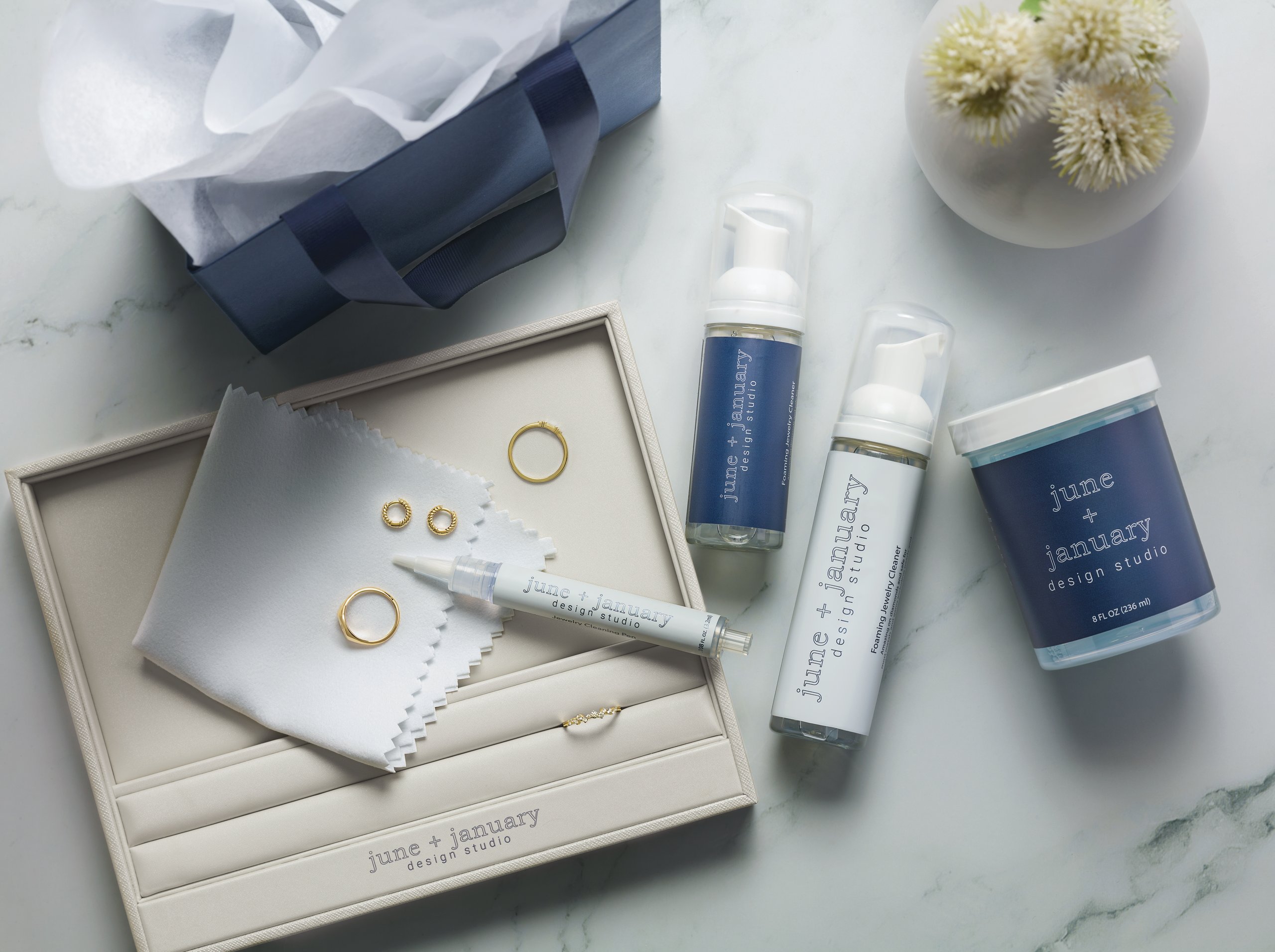 At the end of every sale, take the chance to send off a piece of the experience to your client that encourages them to remember your excellent service. Smaller sentiments like jewelry care products can make a big impact in building trust; cleaner and polishing cloths are not only fun extras, but they're also likely to have your client return for later requests. Explore custom imprinting options for an added touch.
Get Started with Stuller Custom Imprinting Services
Offering more than 40 different colors for custom imprinting, two methods of customization, and step-by-step support, Stuller gives any jewelry business the foundation to create a branded experience for their customers.
Once you've chosen your packaging, you can explore the "Add Imprinting" options on Stuller.com. We will provide a digital sizing template for foil imprinting and a physical sample for digital printing to ensure that you receive the desired look and quality for your custom imprint.
After reviewing the digital sizing template and physical sample, you can approve the imprinting design, and Stuller takes care of the rest! Using high-quality equipment and advanced materials to fulfill your order, we get started right away and keep the ordering process easy with convenient reordering for year-round restocking, no matter the season or request.
Throughout the process, our Custom Imprinting Specialists are available to provide step-by-step guidance and support to ensure a smooth and successful imprinting experience.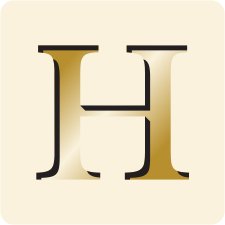 Uses heat and pressure application

Available for boxes, pouches, and gift bags

Onetime setup charge of $99 per logo

Color options in metallic and matte finishes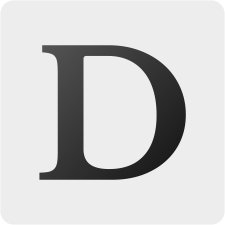 Uses digitally applied ink, and cured with UV lighting

Resistant to flaking or fading

Available for boxes, pouches, displays, and travel cases

Onetime setup charge of $99 per logo

Up to 15 core digital ink color options, or specified brand colors (Pantone®, CMYK, or hex codes accepted)
Did You Know?
Stuller now offers even more options in custom imprinted packaging and display elements such as seals, satin ribbons, tissue paper, and countertop essentials. 
Visit Stuller.com or call 1-800-877-7777, ext. 6144, to see how you can get started today.
The Effects of a Lasting Impression
Remember, personalized packaging and case displays are an incredibly effective way to enhance your business beyond a single sale. Not only are you offering your customers a visually appealing experience, but you're also increasing your value.
Make Your Professional Mark
Your packaging and displays are a testament to your investment in your business, and customers will notice — every detail counts, especially when intentional.
A Cost-Effective Marketing Tool
As we discussed earlier in the article, any jewelry business can find ways to elevate its branding based on its needs. From custom imprinted seals to pouches or jewelry care essentials, you can offer unique items that seamlessly fit into your budget.
Memorable Customer Experience
Of course, the most important effect you can aim for and achieve is a memorable customer experience! When a client considers or enters your store, you have the opportunity to make every second count as they entrust you with their request. After their piece is packaged and received, your business will be at the top of their minds for years to come.
Custom imprinted packaging and displays offer numerous benefits for jewelry businesses, including enhanced branding, increased recognition, and a way to showcase their unique identity.
When considering branding solutions, explore all of Stuller's next-level offerings in custom packaging, displays, and services for tailored support and high-quality essentials that keep your business top of mind while extending the same level of confidence and exceptional experience to your valued customers.
Don't forget to check out our newest brochure, New Packaging & Displays 2023, for even more additions to our assortment, from trending colors and stackable designs to even more custom imprinting opportunities that are sure to give your displays a refresh.
Product Manager, Packaging and Displays
I've been in the wedding industry since I was 17 years old • If I'm choosing dinner, it will always be Mexican food • On average, I have at least two boxes from Amazon awaiting my return home • I'm absolutely OBSESSED with my favorite human, my white-haired Labrador Retriever, Teal girl