Stuller presents these curated fine jewelry styles supporting women's empowerment.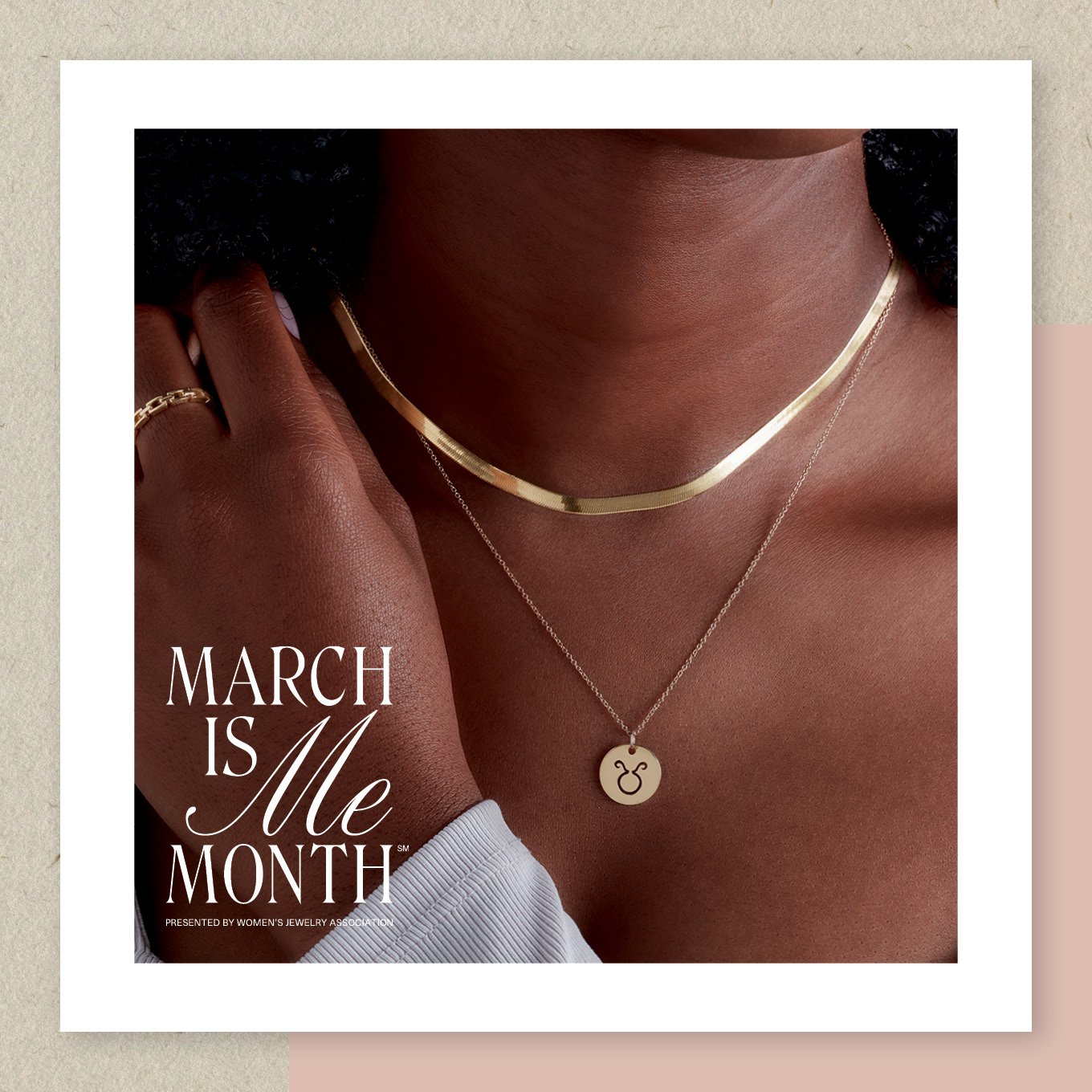 Stuller, in partnership with the Women's Jewelry Association, celebrates March Is Me SM Month and you're invited to participate in this industry-wide initiative supporting women's empowerment. Celebrate women and join the conversation with #MarchIsMeMonth.
March is Me Month aligns with International Women's Day on March 8 and Women's History Month. International Women's Day celebrates the achievements of women, raises awareness of bias, and takes action for equality. Women's History Month honors the accomplishments of women to our culture and society throughout history.
At Stuller, women make up 70 percent of our workforce and we're very proud of that. It's certainly ingrained in our culture and who we are. Every day I am inspired by the women that we get to work with — whether it's through our finance, technology, manufacturing, merchandising or design teams.

"At Stuller, women make up 70 percent of our workforce and we're very proud of that."

–Emily Graffagnino, Senior Director of Fine Jewelry
An important market for the modern jeweler is women who feel empowered to buy jewelry for themselves. Like Oprah Winfrey says, "Think like a queen!" #ThinkLikeAQueen
Here we present 20 of our top styles any woman would love to add to her personal jewelry collection.
Earrings: Serve Up Self-Love
When it comes to earrings, there are no rules. What a year for the ear! For the customer who strives to be the best at everything she does, this is the perfect way for her to gift herself and celebrate who she is right now. Suggest petite diamond or gemstone huggie earrings or any of the many self-love gifts we offer.
Rings: Invest in Yourself
Help your customers express themselves with our best-selling birthstone natural diamond halo-style rings and zodiac constellation rings. Our accented crown ring is perfect for the woman who feels like a queen or a princess.
Necklaces: Layer on Confidence
For the customer who exudes confidence and loves layering, suggest chain-inspired jewelry, zodiac necklaces, and petite initial necklaces. These come in various lengths and styles, and make for an on-trend #NeckMess.
Bracelets: Success Statements
Each success deserves a celebration, and our elegant bracelets make gorgeous statement pieces. For the customer who loves distinctive looks, encourage her to celebrate her success at work and at home with these fine pieces.
Charms and Pendants: Make it Personal
We have a vast selection of charms and pendants that can be personalized for any customer. This natural diamond compass charm pendant is a standout within 302® Fine Jewelry's Charm School™ Collection, and is featured in the September 2021 issues of Harper's BAZAAR and ELLE magazines.
Learn all about how you can participate in the Women Jewelers Association's March is Me SM promotion now at Stuller.com/MarchIsMe. Be sure to use the following hashtags when posting about March is Me Month, International Women's Day, or Women's History Month.
#MarchIsMeMonth
#InternationalWomensDay
#WomensHistoryMonth
#ThinkLikeAQueen
Senior Director of Fine Jewelry
I've been with Stuller since 2010 • Spending time in my rose beds makes me happy • I sing Don Williams songs too often and probably too loud • Every gift needs a bow • When in doubt, channel your inner Gene Kranz. "Work the problem, expect to succeed."